Growing out a bad haircut or just want to get really long (but strong) hair? Experts share their hair care tips to help your hair grow faster and achieve your long hair goals!
Take hair vitamins
Celebrity stylist John Kovacs say that many Hollywood celebrities take hair supplements. "It helps hair grow, and also keeps it strong even when you're constantly styling it," he says. He recommends getting a hair vitamin that contains biotin and Vitamin E.
Make a castor oil hair mask
Castor oil is a cheap but effective way of helping hair grow faster. You can get any bottle from drugstores or online beauty or health stores. Just rub it into the scalp and leave it overnight. Apply twice a week, preferably when you have time to wash your hair well the next day – it's very thick!
Castor oil can also help you grow your eyebrows and lashes. Apply with an old mascara wand every day.
Try a hair growth shampoo
There are lots of shampoos that can help you achieve longer and thicker hair. While they may not necessarily speed up hair growth, they can keep your hair and scalp healthy. It's like laying the foundation for getting the best hair of your life!
Use gentle conditioner every day
Hollywood hair stylist Mark Townsend says, "Over time, from coloring and heat styling, strands start to get thinner at the bottom." Conditioner replaces hair proteins and strengthens hair cuticles to stop damage. "You can get your hair to grow longer and look healthier."
Avoid chemical treatments
If your goal is to grow your hair, then focus on getting hair healthy. That includes avoiding any chemical treatments that can cause hair breakage or scalp irritation. You may want to postpone heavy bleaching jobs. If you really want to color your hair, try a gentle and natural henna treatment.
Brush your hair gently
Some people suggest brushing hair 100 times to stimulate the scalp and hair oils. Hair stylists say what's really important is how you brush your hair. Townsend says that it's best to brush from the bottom and then go upwards. "We instinctively go from the scalp down, but that just brings small tangles into one large knot and can cause you to lose a lot of hair."
Don't wrap your hair in a towel
Yeah, we're all guilty of that, but it's actually a big no-no! Wet hair is very fragile, and when we wrap it tightly we can damage the hair or even cause it to break off. Gently squeeze out water with a microfiber towel instead.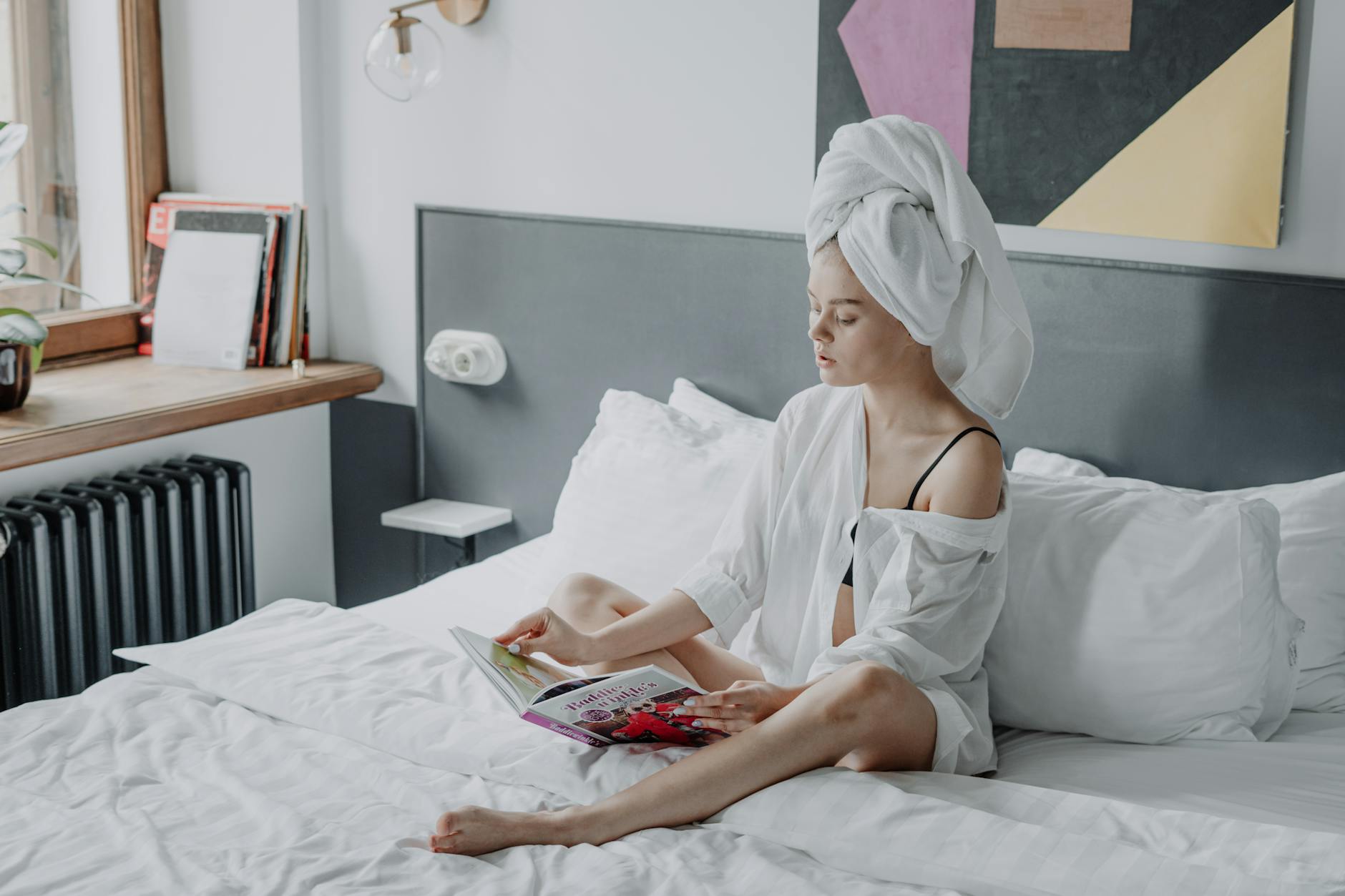 Try Caffeine Infused Products
Besides drinking caffeine, you can include it in your hair care routine to help boost growth! Caffeine has the benefit to help with stimulating blood flow to your scalp. Besides that, it also has the benefit to help stimulate growth on a cellular and molecular level. Although you won't see results overnight, continuous use may bring results. So, invest in a good caffeine shampoo or even leave-in treatment!
Get A Scalp Massage
Hair growth starts with your scalp, so getting a scalp massage can help stimulate hair growth. With a healthy scalp, you'll be able to achieve healthier hair growth too! You don't have to go to a massage parlour or even a salon to get a scalp massage. You can do it right in the comforts of your own home. Not only does it help increase the flow of blood, but it also helps strengthen your roots. You can opt to massage your scalp dry or add some oils that are rich in nutrients.
Swap Your Hair Elastics
Typing your hair too tight can cause it to break off. That's right, if your hair elastic is too tight around your ponytail, then it might just break off from tension. So, it might be a good idea to swap those tight elastics for something softer! Try claw clips, large pins or even scrunchies!