Skincare
Say Hello To Fuller & Longer Lashes With 22 Best Eyelash Serums in Singapore!
No need for eyelash extensions
By: Beauty Insider Journalist / September 27, 2022
Getting eyelash extensions every month or once in two months can be quite a chore and costly too! Then we thought, wouldn't it be much easier if we had naturally long and fuller lashes? Enter: Eyelash Serums, for thicker and longer looking lashes!
A decent eyelash serum will be your best friend when it comes to encouraging a lash-y development. Of course, that doesn't mean that any lash serum will give you that instantly feathery looks within a second. Only your DNA and medical lash-growth therapies can achieve that. However, lash serums can be beneficial if applied constantly.
Hence, Beauty Insider puts together some of the best eyelash serums in Singapore that will help you achieve naturally longer and fuller lashes.
What are Eyelash Serums?
Lash growth serums aid in the growth of new lashes, as well as the thickening, lengthening, and density of existing lashes. Lash conditioner, on the other hand, is for those who already have a lot of lashes but want to keep them moisturised. To preserve and condition the new lashes that are forming, you may wish to apply a lash conditioner containing lash development serum. Always use these solutions on clean lashes.
How Do They Work?
Hair is made up of protein, namely over 80% keratin protein. Amino acids come into play in this situation. Amino acids are not only the building elements of protein, but they also have the ability to replenish and repair the damage. This is why they're a key component in so many lash-enhancement products.
Many companies incorporate peptides in their formulae, which are amino acids with a distinct names. They nourish, condition, and strengthen lashes that are fragile and brittle. Collagen is the most prevalent protein in the human body, and we all know how good it is for our skin and hair. As a result, it's a common element in lash serums, giving your lashes the same advantages.
Are Eyelash Serums Safe?
If the thought of using a lash serum makes your eyes quiver, be assured that when used properly, lash serums are completely harmless. A lash serum, like any other skincare product, may include substances that cause adverse reactions in certain people. It actually depends on the individual; some people may react to specific peptides, oils, or vitamins, while others may not. Redness in and around the eyes, itching, inflammation, and irritation are all possible symptoms.
To be on the safe side, consult your doctor before using a lash serum, especially if you have sensitive skin, are prone to allergies, or have a pre-existing eye issue. You may also perform a patch test before applying a serum to your lashes; dab a small amount on a test location for several days to rule out an allergic reaction. If you experience an allergic response to the product, stop using it right once and see an eye care professional.
How Long Does It Take To See The Results?
The results of most skincare products, including lash serums, are usually noticeable after at least two months of use. It's critical to use the product consistently (usually every day) according to the guidelines or the advice of a physician in order to notice effects. However, the results are temporary; after you stop using a serum and the development cycle has completed, your lashes will revert to normal.
How To Use Eyelash Serums?
The majority of serums come in a compact mascara-sized vial and can last up to three months. The serum should be administered to the lash line at least twice a day. During application, we recommend removing your contact lenses.
While the serum may be used at any time of day, we recommend using it on a newly washed lash line with bare and clean lashes. It's simple to incorporate this into your morning and night-time bathroom routines.
22 Best Eyelash Serums in Singapore
1. ILASH Eyelash Conditioning Serum
ILASH is an eyelash conditioning serum that has been formulated to help you achieve much longer, fuller and thicker eyelashes naturally. Using clinically proven ingredients like Proprietary Peptide Complex, Vitamin B5, Vitamin C & E and also Hyaluronic Acid, this eyelash serum aids in stimulating and promoting the healthy growth of your natural eyelashes.
Not only that, but this product is also perfect for those of you with short, thin and sparse eyelashes. Also, it is ideal for those of you who frequently get your eyelash extensions done as it helps protect your natural lashes for better lash retention. Additionally, this eyelash serum by ILASH is also manufactured in the US and is developed by a team of physicians. Studies have also shown that in just 3 weeks, you will be able to get visible results!
Price: $90.00 for 5ml, $65.00 for 3ml
Add to Cart
2. LashMagic Lash Protein Serum
LashMagic, founded by Cherlyn Ng is a Singaporean Premium Brand by Carragheen. They specialise in defining beauty with their unique line of eyelash extension products and techniques. This Lash Protein Serum by Lash Magic features an all-new and improved formula with Wide Lash. This serum works by penetrating your lash line to help in the lengthening, strengthening and volumizing of your natural eyelashes without causes any side effects.
Also, this product is ultimately recommended if you intend to hydrate and strengthen your brittle eyelashes. With only 2 weeks, you would be able to see visible results and improved growth. Not only that, but this serum can also be used on your eyebrows and your lower lash line for a similar volumising effect.
Price: $98.00
Where to buy: Carragheen Singapore
3. Rraw Bamboo Serum Lash & Brow
Infused with Castor Oil, Sweet Almond Oil and Vitamin E Oil, this serum aids in the growth of your eyelashes and eyebrows. The serum is infused with natural sources of omega-6 fats, vitamins and proteins that helps promote the natural hair growth. For better results, apply multiple layers of this serum in the morning and the evening, and watch your eyebrows and eyelashes grow beautifully!
Price: $19.90
Add to Cart
4. YUMI Lashes Growth Serum
YUMI Lashes Growth Serum is an award-winning eyelash serum that is raved by the beauty community for its effectiveness. Infused with castor oil, it helps to promote longer and fuller eyelashes. Whereas, Helianthus Annuus Seed Oil and panthenol are added to the formulation for their nourishing and fortifying properties. Aloe vera extract and Rosmarinus Officinalis Leaf Extract ensure that the lashes are kept longer in the hair follicle. The YUMI Lashes Growth Serum is known to stimulate the growth of the lashes and minimize fallout. Within four to six weeks of consistent application, you will start to see visible results.
Price: $110.40 (Original price $138.00, saved 20%)
Add to cart
5.Xlash Eyelash Serum
This Xlash Eyelash serum is formulated with only the best ingredients that are safe for the eyes. With a blend of ingredients such as Rhodiola Rosea Root extract and Biotin, this serum is such in Polysaccharides as well as Amino Acids that aids in helping you increase the growth rate of your lashes. The Biotin that is infused in this serum is the one responsible for the darkening of the eyelash to give it a much fuller effect.
Price: $89.90
Add to Cart
6. Shiseido Japan Professional Adenovital Eyelash Serum Full Lash
This eyelash serum by Shiseido Professional is infused with the Eyelash Nurturing Complex that is Shiseido's proprietary and patent ingredient. It is the key ingredient that is designed to encourage the growth of your eyelashes. Additionally, it also contains ingredients that are nourishing that it helps nurse your eyelashes back to its prime health and retain its dark colour.
Price: $36
Where to buy: Shiseido
7. HAShitomi Eyelash Serum
Imported from Japan, the HAShitomi Eyelash Serum is highly raved by many influencers in Singapore! Its formula is quite mild and safe for the eyes, as it contains plant extracts. If you're worried about the skin around your eyes will darken, it won't! HAShitomi doesn't contain any prostaglandins (latanoprost/bimatoprost) so it has the benefit to help achieve results within 14 to 28 days. If you love getting lashlifts and eyelash extensions, this serum is the one for you to help keep your lashes healthy and strong. Although not the cheapest, it's definitely effective. Want some proof, check out their Instagram for some 'before and after' reviews!
Price: $58.00
Where to buy: The Kiss Beauty
8. Rapidlash Eyelash Eyebrow Enhancing Serum
When patients with glaucoma used this serum, they reported that their eyelashes grew after some time. Now, the ingredient, Prostaglandin is easily found in eyelash serums like this Rapidlash Eyelash Eyebrow Enhancing Serum. This serum is formulated with HEXATIN-1 Complex to not only strengthen but also moisturise your lashes. Additionally, you will also find amino acid infused in this paraben-free formula for the purpose of boosting the protein structure in your lashes and eyebrows.
Price: $79.90
Where to buy: Shopee Singapore
9. Premium Nature Eyelash Serum Eyebrow Enhancer
The blend of Myristol Pentapeptide-17 and Swiss Apple Cells will make your eyelashes grow not only longer but thicker and fast. This serum has been clinically tested and certified as Hypoallergenic, which is perfect for those with sensitive skin. Not only that, this serum is perfect for this who are dealing with over-plucking damages.
Price: $48.00
Where to buy: Shopee Singapore
10. RevitaLash Advanced Eyelash Conditioner
Despite being on the pricer end of the spectrum, this one-of-a-kind, ophthalmologist developed lash conditioner is worth every penny. It can enhance the look of lashes and protect your lashes against breakage, while improving health, flexibility and strength, for lashes that thrive, naturally! The advanced formula stays put without running and takes just one swipe to fully coat lashes.
Price: $237.00
Where to Buy: Sephora Singapore
11. Gemsho Eyelash Enhancing Serum
This Gemsho Eyelash Serum aids in enhancing the look of your eyes by promoting the growth of your eyelashes. As it is infused with ingredients like Amino Aids, Soybean Oil, Peptides and Biotin, this blend aids in your eyelashes growing much longer without falling off prematurely.Not only that, this formula also increases the growth of your eyelashes. Hence, you will start noticing growth and changes of your eyelashes in the span of a week.
Price: $60.00
Where to buy: Shopee Singapore
12. SCALP D Beaute Pure Free Premium Eyelash Serum
Not only suitable for your eyelashes but it is also suitable for the area around your eyes. It is formulated with Keratin-1 which is the number 1 ingredient to combat the loss of hair strands. Additionally, it also revitalises your roots and has your eyelashes looking healthy and nourished.
Price: $22.68
Where to buy: Watsons Singapore
13. The Flowfushi Matsuge Biyou-Eki Eyelash Serum
As we are mostly Asian, the strands of our hair are genetically much finer hence our eyelashes looks much thinner. What this serum does is that it since it is combined with chemical compounds and natural extracts, it helps your eyelashes grow and strengthens the hair follicles and its strands.
Price: $23.90
Where to buy: Shopee Singapore
14. MELAO Natural Castor Oil Eyelash Growth Serum
This serum is a 100% pure cold-pressed castor oil that is widely known for enhance the growth of your eyelashes and eyebrows. With this Castor Oil, it is not only safe to use but it is the natural alternative to other kinds of eyelash serums that contains blends of chemical ingredients.
Price: $9.90
Where to buy: Shopee Singapore
15. Avance Lash Serum EX
This serum is not only formulated to penetrate the hair follicles along your eyelids but also to protect and coat your entire eyelashes. Hence why the applicator looks like a mascara wand. Although the bottle compact and small, it comes with a lot of product that will in fact will lash you for about 3 months.
Price: $18.90
Where to buy: Shopee Singapore
16. Bioaqua Eyelash Growth Serum Treatment
The Bioaqua Eyelash Growth Serum is suitable for your especially if you always find your eyelashes dropping, and are also short and sparse. It contains a formula that is super nourishing with a blend of ingredients such as Hydrolysed Oat Protein, Vitamin E as well as Glycerin. This blend aids in accelerating the growth of your eyelashes whilst prolonging the lifespan of each of your eye lashes.
Price: $8.90
Where to buy: Shopee Singapore
17. FEG Eyelash Serum
Among other eyelash serums, this eyelash enhancer is carefully formulated with ingredients like Citric Acid, Disodium Phosphate and Sodium Chloride. The combined list of ingredients gives your eyelashes a stimulating, conditioning and protective serum for your lashes. Additionally, the combination of antioxidants, vitamins and peptides allows your lashes in being more resilient against radical damage.
Price: $7.50
Where to buy: Shopee Singapore
18. iLash Eyelash Conditioning Serum
This is one of the most conditioning eyelash serums there is. It is formulated with ingredients that are nourishing like Pro-Vitamin B5, C and E. The combination of these eyelashes gives you the effects of having conditioned and moisturised lashes that also grow at a rapid rate. Not only that, added in the serum is Glycerin and Aloe Vera Gel restores the hydration back to your lashes. Additionally, it also soothes them.
Price: $90.00
Add to Cart
19. No7 Lash Impact Lash Serum
This is a hypoallergenic lash serum that works in producing darker, longer and thicker eyelashes. As you use it regularly, you will start noticing visible results after 8 weeks of usage. Not only is this formula specially made to improve the growth of eyelashes, but this can also can be used on your eyebrows. After all, it has been featured on Cosmopolitan and InStyle as one of the best eyelash growth serums. So why not give it a go?
Price: $31.00
Where to buy: desertcart.sg
20. Velour Lashes Long & Strong Lash Serum
This eyelash serum contains a peptide blend that stimulates keratin synthesis to help enhance your existing lashes. Though you won't see much increase, this serum will maintain your lashes firm and prevent damage and additional hair loss. "I've been using this serum primarily for four weeks," says one buyer, "My lashes grew thicker and fuller over time, and they now have that natural sheen."
Price: $62.00
Where to buy: Singapore
21. Clinique High Impact Lash Amplifying Serum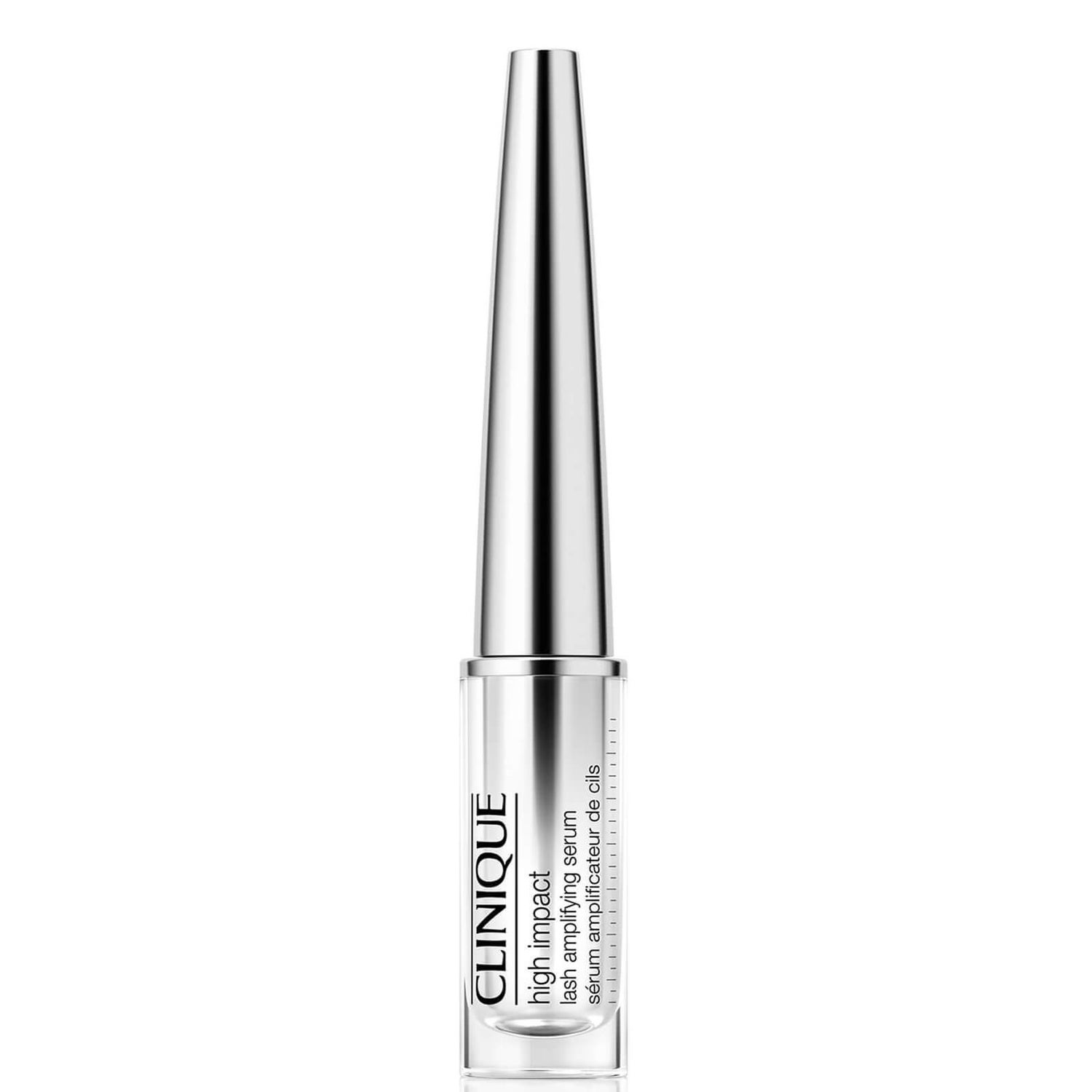 This serum contains vitamin E and peptides that work together to keep your lashes moisturised, nourished, and robust. But this doesn't mean you can violently massage your eyes and not anticipate a few strands to come out, but they will be more stronger than before. You'll see less lashes fallouts after a few weeks of testing.
Price: $114.00
Where to buy: Zalora
22. E.l.f. Cosmetics Enhancing Lash & Brow Serum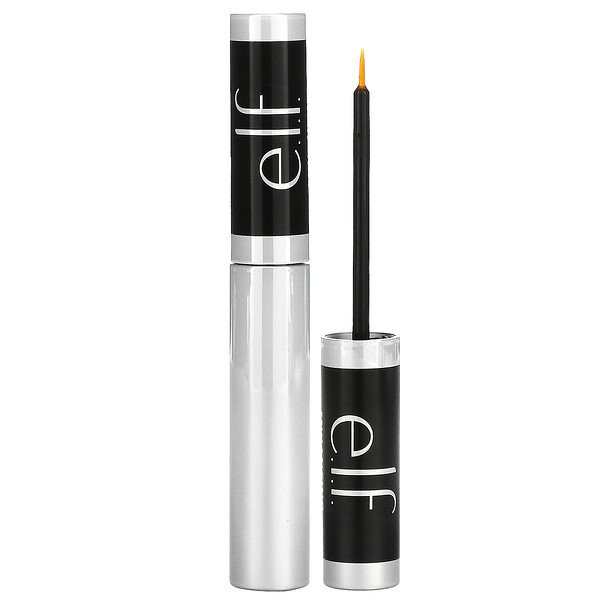 While castor oil does not promote hair development, it does provide a beautiful covering to make your lashes look thicker and stronger. If your lashes are on the softer side, this serum containing castor oil and hyaluronic acid, which retains hydration, will give them a fuller look.
Price: $23.90
Where to buy: Perfume Store