Hair Loss/Thinning
The List Of Hair Loss Treatments In Singapore to Solve Your Thinning Hairline Woes
Treat your hair loss problems now!
By: Beauty Insider Journalist / March 7, 2023
Excessive hair loss can be a really worrying issue. After all, your hair is an important aspect of your appearance. For some of us, it is the crown that shapes our faces. However, did you know that the average adult sheds around 50-100 strands of hair a day? If a person loses more than 100 strands a day, it could indicate a problem of hair loss. Hence, if you notice or feel like you are losing hair excessively, then let Beauty Insider give you some tips and tricks, along with recommendations on some of the hair loss treatments available in Singapore for both men and women.
Disclaimer: The Beauty Insider platform does not promote or support any specific treatment. The information provided in this article is for educational purposes only, and we strongly advise all readers to thoroughly research and consult with a doctor accredited by the Ministry of Health before undergoing any aesthetic or medical procedures.
---
How To Know If You Have a Hair Loss Problem
1. Itchy Scalp
Ever felt that your scalp is constantly itchy? For some, this is a sign of hair loss. Excessively rubbing, scratching and brushing your scalp can actually damage your hair follicles. This tends to be a sign of hair loss.
2. Excessive Hair Falling
Losing hair everyday is totally normal. In fact, we shed an average of 50 to 100 strands of hair a day. However, if you start to notice a lot of hair left on your pillowcase, in your combs, brushes or collecting at the end of your shower, then you are likely to have a hair loss problem.
3. Scalp Becomes Visibly Noticeable
If your hair used to be as thick as a lion's mane but isn't the case anymore, it could mean that you have a hair loss condition. Also, if your scalp and skin are more visible now more than ever, it is also a sign that you have been losing hair.
4. Circular or Patchy Bald Spots
For some people, they may experience smooth, coin-sized bald spots. This usually affects just the scalp. At times, your skin may become itchy or painful before the hair falls out.
---
What Causes Hair Loss?
There are many types and causes of hair loss. It is mostly because of hormonal changes, medical conditions, or just a normal part of ageing. In fact, hair loss is very common and many people experience it.
Among some of the common hair loss causes are:
Ageing
Genetics
Illness or Diseases
Stress
Protein deprivation (when dieting)
Hormonal changes
Pregnancy
Puberty
Menopause
Thyroid disease
Iron-deficiency Anemia
Alopecia Areata (An autoimmune disease that attacks hair follicles)
Depression
Extreme weight loss
We know losing hair can be worrying but don't fret, there are many hair loss treatments available in Singapore to combat excessive hair loss. So, if you suffer from excessive hair loss, and new hair doesn't replace the hair that has fallen out, that's when you need help!
---
What Are The Available Hair Loss Treatments in Singapore?
Tthere are many hair loss treatments in Singapore that cater to those who are distressed by persistent hair loss.
Aesthetic Clinics
1. Sozo Aesthetic Clinic – Regenera Activa
Sozo Aesthetic Clinic offers several treatments for hair loss for both men and women. Apart from offering hair loss medications, they also provide Regenera Activa which applies micrografts extracted from your body. When the micrografts are injected into the areas of hair loss, they will repair and regenerate the scalp for thicker hair strands.
For more information and to book appointment, click here.
Address:
2. Angeline Yong Dermatology
Angeline Yong Dermatology offers a list of comprehensive treatments for the skin, nails, body, and hair. There are various types of hair loss such as female-pattern hair loss, androgenetic alopecia, male-pattern hair loss, and tinea capitis. They will examine your conditions to determine the exact causes of hair loss before suggesting suitable treatments.
For more information and to book appointment, click here.
Address:
3. Edwin Lim Medical Aesthetic Clinic – Regenera Activa, Medications
Helmed by Dr Edwin Lim, the Edwin Lim Medical Aesthetic Clinic offers a plethora of treatments ranging from injectables such as Botox, Fillers, lasers, medi-facials, fat freezing, hair loss and HIFU (high-intensity focused ultrasound). As the founder and medical director of the eponymous clinic, he has over a decade of experience treating patients with hair loss and other aesthetic conditions. Particularly for hair loss treatments, he provides several non-surgical hair loss medical treatment modalities, such as Regenera Activa, as well as oral and topical treatments like Minoxidil and Finasteride. With Dr. Edwin's skills and knowledge of the hair restoration field, these treatments cater to those experiencing early signs of or having advanced hair loss.
For more information and to book an appointment, click here.
Hair Salons and Hair Care Products
1. TK TrichoKare Scalp Detox & Care Treatment
TK TrichoKare, Singapore's foremost trichological institution, is the answer for those of us who require assistance with hair and scalp problems. They are a pioneer in Singapore's trichological business, with a staff of committed and highly-trained certified trichologists and hair and scalp specialists with years of expertise.
TK TrichoKare uses premium European herbs developed by skilled herbalists in their treatments, in addition to their technological competence. Treatments are also carefully tailored to each person's hair and scalp issues and demands. Their holistic approach combines the finest of nature with cutting-edge knowledge and technology to create successful solutions for each customer.
Read all about TK Trichokare Scalp Treatment here.
book now with
2. Beijing 101 – Meridian Hair Treatment
With a staff of committed and well-qualified Hair Specialists to make caring for your hair health a whole new experience, Beijing 101 Hair Consultants, a company with over 45 years of experience in battling hair loss, has emerged as a trailblazer in the professional hair care market.
While addressing the many reasons for hair loss, Meridian Hair Treatment helps to deeply cleanse the scalp and follicles of pollutants to strengthen hair follicles. This treatment also includes a scalp massage that targets acupressure points to promote blood flow for the best possible hair growth. The massage method was developed in conjunction with TCM theory to stop additional hair loss by:
Removing blood stasis
Dilating the blood capillaries of the scalp
Promoting blood circulation
Nourishing the scalp skin as well as muscles, activating pilimetrocytes and enhancing the activity of melanin cells.
book now with
3. Aderans Japanese Hair & Scalp Treatment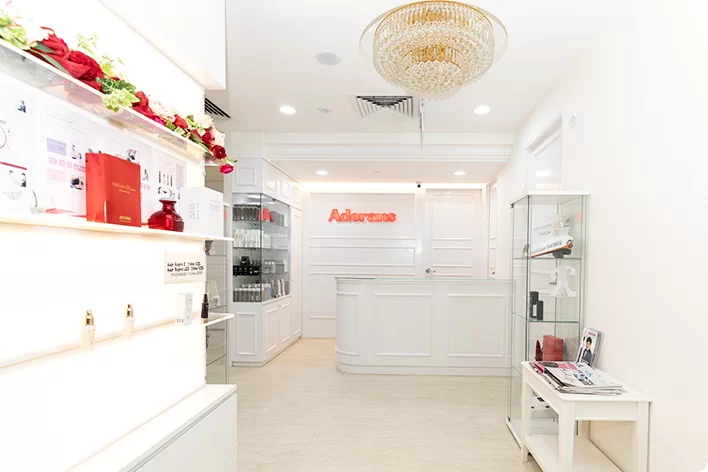 With over 50 years of research and experience put into targeting hair issues such as hair thinning, hair loss and other hair-related concerns, Aderans Hair Salon will have your hair growing back in no time! Aderans is a Total Hair & Beauty Solution hailing all the way from Japan. Best believe that you'll be in good hands as they have a team of highly skilled and trained professionals that will guide you through the whole treatment process.
Starting with a consultative scalp & hair check, they use a microscope camera to find the main cause of your hair issues. After that, they will apply their in-house botanical and natural hair care products that are free from harmful ingredients. What's more, you'll be able to experience their cutting-edge haircare devices that have built-in LED red lights to gently encourage a healthier scalp! Thus, it promotes new hair growth painlessly and while it does that, you'll also be treated to a head, neck & shoulder massage for relaxation.
For more information and to book appointment, click here.
Address:
4. Bioskin Stem Cell Hair Growth Treatment
Greasy hair, dandruff or itchy seborrheic dermatitis taking away from your hair confidence? Then you should totally check out Bioskin (established in 1996 by founder and CEO Mathilda Koh) and their revitalizing Stem Cell Hair Growth Treatment! As our hot and humid climate tends to exacerbate itchy scalp conditions like dandruff and seborrheic dermatitis, detoxifying your scalp regularly is essential to keeping flakes and itching at bay.
This intensive hair treatment uses a unique formulation of stem cells to specifically target scalp concerns that can potentially lead to stages 1 and 2 of hair loss. At the beginning of the treatment, the therapist will deliver 99.9% of pure oxygen to the scalp at a high pressure to eliminate impurities and thoroughly nourish the roots of the hair. Then, the therapist will run a non-invasive roller directly along the scalp to activate the hair follicles while applying infrared rays to optimize oxygen and nutrient absorption. Finally, the therapist will give you a scalp massage with Bioskin's Stem Cell Scalp Tonic. Overall, this treatment serves to stimulate microcirculation and regulate sebum production to give you a healthier scalp in the long run.
For more information and to book appointment, click here.
5. SMiB Coral CalciumAnti Hair Loss Hair CareSet
The SMiB Coral Calcium Anti Hair Loss Hair Care Set is one of the most effective hair treatments in Singapore that reduces hair loss. This set is infused with top-grade ingredients that aid with hair loss. One main ingredient in these products is high-grade coral calcium that is extracted using elastoplasticity from deep-sea edible corals.
This coral calcium aids in cleansing, calming and reducing the irritation of your scalp. What's more is that if you're one with a sensitive scalp, this set would treat your scalp well as it does not have traces of harmful chemicals such as mercury, arsenic or even lead.
Included in this set are the Coral Calcium Shampoo, Coral Calcium Treatment, Plasma Scalp Massage and the Coral Calcium Hair Essence. A clinical study was conducted which concluded that when the SMiB products are used in a complete set, the results are much more visible, effective, and it works faster in reducing your hair loss while nourishing your scalp.
For more information and to book appointment, click here.
6. NAOKI Hair Dressing – Oway Organic Head Spa
The Oway Head Spa by NAOKI Hair Dressing uses Oway products to treat hair loss. Oway is an Italian product which is 100% organic and even suitable for children. In Europe, people are particular about environmental issues, so the packaging of these hair loss products is recyclable and environmentally friendly.
This treatment by NAOKI Hair Dressing is perfect, especially for those with hair loss problems in the heat and humidity of Singapore. As the scalp sweats and accumulates dirt, the closing up of pores and not being able to breathe causes hair loss. With that Oway Head Spa removes the dirt, oxidises the sebum and leads you to a much cleaner scalp. As they massage your scalp, it will improve your blood flow and it gets rid of fatigue. NAOKI Hair Dressing takes about an hour for the entire experience.
book now with
Address:
7. 99 Percent Hair Studio – Nioxin scalp treatment
99 Percent uses Nioxin scalp treatments to treat hair loss. Nioxin's products are formulated to improve the health of the scalp while maximizing the appearance of thicker and fuller hair. It comprises of a three-step system that is matched to your hair type. It combines hair care and treatment to give your scalp and hair the best possible chance of growing.
Other than that, Nioxin's scalp treatments consist of technologies that are formulated to give the appearance of up to 11,000 more strands of hair. This is achieved by penetrating the strands of hair for ultimate manageability and by increasing the diameter of the shaft for a much more voluminous appearance.
book now with
8. Organic Hair Regrowth Solutions – Advanced Hair Growth Treatment (AHG)
As if excessive hair loss is not bad enough, dull hair is something incredibly frustrating too. Organic Hair Regrowth Solution's Advanced Hair Growth Treatment (AHG) can help tackle that problem! A complete hair and scalp treatment, which results in thicker, healthy, and shiny hair! Using science coupled with natural ingredients, the AHG treatment helps to regenerate hair cells.
As a result, your hair receives better nutrients that can achieve healthier hair growth. In addition, this treatment repairs problematic scalps to prevent destructive enzymes from affecting hair growth, hence, preventing hair loss. Toxins in your scalp are drawn out, improving absorption of nutrients. At the end of this hair loss service, you can enjoy healthier, shinier, and thicker hair growth.
book now with
9. Hair Laboratories Co – Mezo Scalp & Hairline Micro Pigmentation
If you want visible effects that cause your hair to appear fuller instantly, try the Mezo Scalp & Hairline Micro Pigmentation by Hair Laboratories Co! Micro-pigmentation is a temporary makeup procedure, that results in the appearance of a fuller head of hair.
Unlike microblading, Mezo Scalp & Hairline Micro Pigmentation is one of the services that involve tiny layered dots. This replicates a shadow effect on your scalp, causing your hair to appear fuller. It is important to note that The Mexo Scalp & Hairline Micro Pigmentation may possibly cause discomfort and pain. However, it also results in a lower post-process recovery time.
book now with
10. 6 Elements Herbal Regeneration Hair Loss Spa Treatment
The 6 Elements Hair Spa hair loss treatment can truly soothe your scalp while also preventing hair loss. The treatment incorporates many botanicals elements such as turmeric, mint, mulberry and more where each one of them is packed with hair-loving properties that are successfully useful in combatting hair issues like acne scalp, dry scalp, itchy scalp, alopecia, and eczema scalp.
Apart from that, this Herbal Regeneration Hair Loss Spa Treatment can also encourage blood flow for healthy hair growth. With the use of a needle-less mesotherapy machine that uses electroporation technology, this treatment allows the nutrients in the active ingredients to penetrate deep into the cells.
For more information and to book appointment, click here.
11. Topp Care's Healthy Scalp Treatment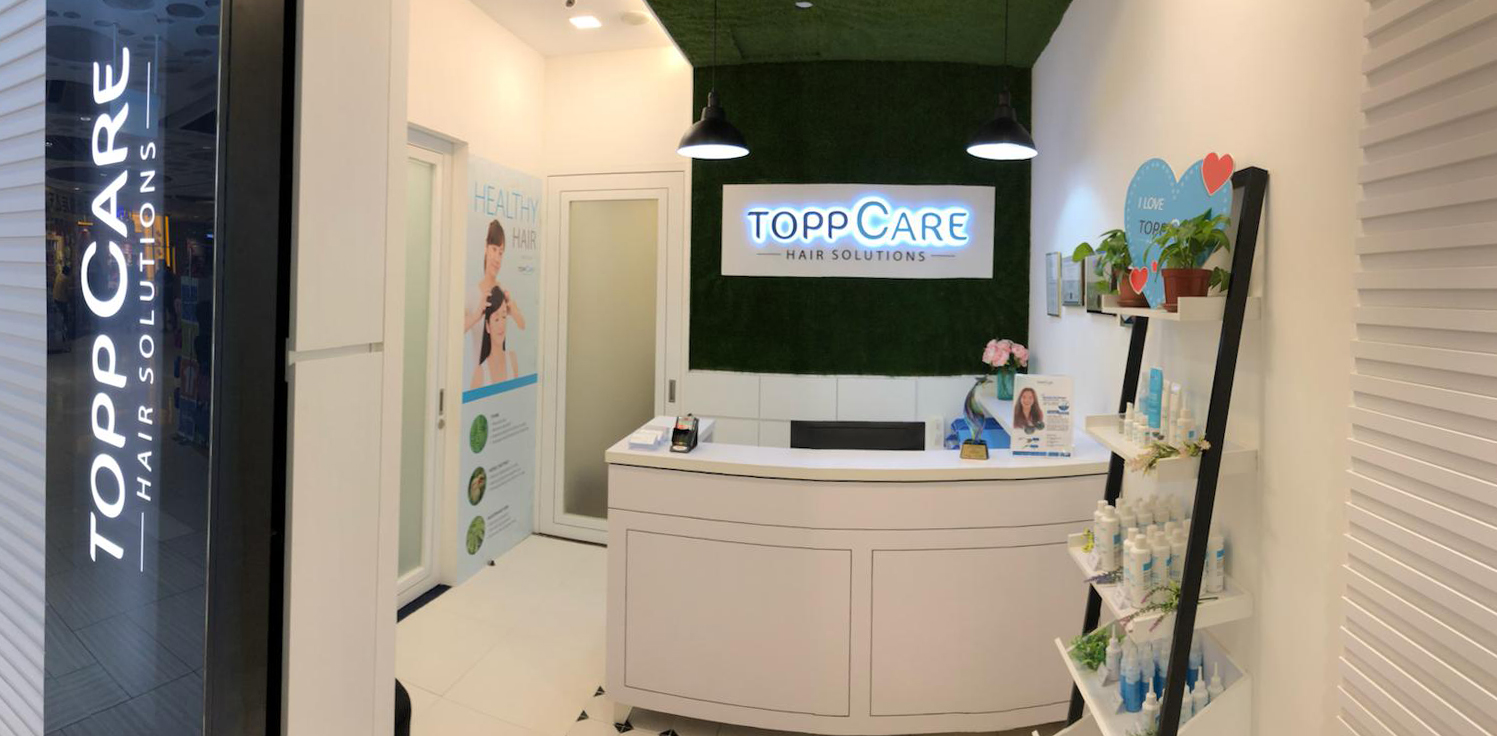 Next up on our best hair treatments in Singapore list is Topp Care's Healthy Scalp Treatment. This treatment will help you restore both your hair and your confidence so you can be the best version of yourself. Suitable for all scalp conditions, Topp Care's Healthy Scalp Treatment can help prevent hair loss and supports regenerative functions to promote hair growth.
The benefits of this treatment include gentle cleansing, eliminating bacteria and slowing down sebum production. This treatment promotes blood circulation and therefore also helps to fortify and thicken hair. The result is a refined and revitalised scalp along with stronger and healthier hair.
book now with
Address:
12. BioRevive HairGro – Hair Gro Treatment
BioRevive HairGro is known as the leading hair loss treatment centre in Singapore due to the visible results. They incorporate a powerful blend of bio botanical ingredients and Ayurvedic techniques. In addition, they will personalise the treatment according to the client's needs to ensure optimal results. With their high-quality products and dedicated staff, they will ensure that you obtain desired results.
For more information and to book appointment, click here.
Address:
13. Hairdreams Singapore – Stop And Grow Scalp Treatment
Next, Hairdreams Singapore is the preferred salon amongst the locals as they deliver impeccable treatments and results. They offer two types of treatments for hair loss which are the "micro lines" treatment, which delivers an immediate solution, alongside the "stop and grow" scalp treatment provides a long-term solution to the client. They will consult you on the best treatment possible to ensure optimal results.
For more information and to book appointment, click here.
Address:
14. Follicle Hair – Korean Regenerative Hair Therapy
Are you still looking for the best hair loss treatment in Singapore? You should add Follicle Hair to your list. Their palce is equipped with the latest technology to ensure effectiveness and visible results. There are several options of treatments for hair loss such as Korean Regenerative Hair Therapy, Meso Scalp Treatment and HTMA Hair Diagnosis. With their relaxing ambience and dedicated staff, they will ensure that your wellbeing is their top priority.
For more information and to book appointment, click here.
15. Yun Nam Hair Care
Yun Nam Hair Care is a renowned hair loss centre that is trusted by the locals as they have helped countless people that experience hair disorders like hair loss, balding, oily hair, and prematurely greying hair. With their cutting-edge technology and high-quality treatments, they will deliver results that you have always wanted to see.
For more information and to book appointment, click here.
16. Bee Choo Origin – Herbal Hair Treatment
If you have a hair loss condition, try targeting the root of the problem with the Bee Choo Origin Herbal Hair Treatment! This hair service particularly focuses on your scalp and hair roots, to ensure healthier growth of hair. Bee Choo Origin uses a herbal cream made with all-natural herbs and ingredients. This is beneficial for those facing issues with their scalps, such as hair loss, post-pregnancy hair loss and oily scalp.
Bee Choo Origin's Herbal Hair Treatment helps to unclog pores in order to remove residues effectively. The nutrients provided in the treatment rebalance the pH level in your hair. As a result, your hair grows back in a well-nourished environment. Additionally, this herbal treatment is inclusive of a 45-minute steaming process that aids in improving your blood circulation. As Bee Choo Origin prides itself in giving everyone a chance to have a head full of luscious hair, head over to their salons for one of the most affordable hair loss treatments in Singapore.
book now with
---
Frequently Asked Questions About Hair Loss Treatments in Singapore
Can You Do Hair Loss Treatment While Pregnant?
Due to the change in hormones, about 2% to 3% of women may suffer from hair loss as a symptom of hypothyroidism. Some pregnant women may also experience hair thinning due to shock or stress to the body. Although this change in hair volume is not permanent, we suggest contacting your doctor about underlying hair loss issues, and the clinic itself to know if it's safe to undergo treatments while pregnant.
How To Prevent Hair Loss Issues?
Apart from treating your hair with good care, there are many things you can do to slow or stop hair loss. Below are some tips that can help prevent hair loss problems.
1. Eat More Protein-Based Foods
Eating more protein can increase keratin, which is a type of protein needed for strong follicles. Healthy choices include foods like eggs, nuts, beans and peas, fish, low-fat dairy products, chicken, and turkey.
2. Massage Your Scalp With Coconut Oil
Coconut oil is known for its hair strengthening properties and can help prevent hair damage from grooming and ultraviolet (UV) light exposure. The lauric acid found in coconut oil can also promote better blood flow and help with regrowth.
3. Be Gentle With Your Hair
Your hair is very fragile so remember to handle it with care! Skip tight braids or high ponytails that may pull on hair at the root and potentially lead to excessive shedding. Also avoid using heat stylers, like curling or straightening irons which can further damage the hair shaft.
4. Stay Healthy, Positive and Happy
Sometimes stress can lead to hair loss problems. So, de-stress yourself by staying healthy and happy. Do things you enjoy and keep yourself active with productive activities like cooking, reading and exercising. Alternatively, you can do meditation and yoga which can reduce stress and restore hormonal balance.
5. Avoid Smoking
Previous research has shown that there's a correlation between hair loss and smoking in men. Therefore, in order to minimize the risk of hair loss, it is recommended that you avoid smoking.
6. Protect Your Hair
We tend to forget that our hair requires equal care against harmful rays and ultraviolet light. It is important that you protect your hair from sun exposure if you are already experiencing hair loss, because sunlight exposure can cause hair breakage. So wear a hat or stay in the shade when you can!