There's nothing like getting a smooth, hairless skin after a hair removal session! You no longer have to worry about shaving, plucking, or DIY waxing that could sometimes go wrong and lead to darkening or ingrown hair. In the sea of buildings and skyscrapers, Beauty Insider's found a few clinics where you can get the best hair removal in Raffles Place. If you're near the area, scroll down further to find out the closest hair removal clinic just for you!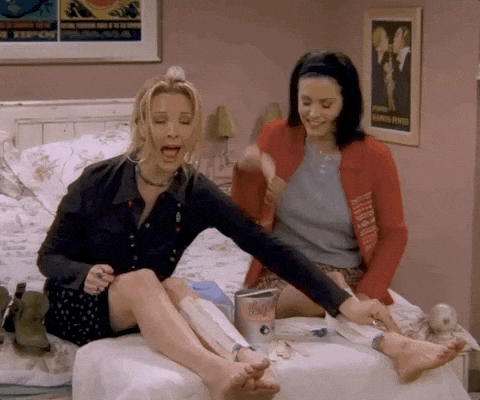 ---
Bonita
The moment you step in, during a session, and after you exit the clinic, Bonita will give you the best experience and comfort that you deserve. For all of their customers, both new and returning ones, they make sure that their top priority is hygiene, service, and privacy. They specialize in affordable threading and waxing services from head to toe – wherein their beauticians can recommend which service suits your skin and hair type if you are unsure of what to get. First time jitters? Make sure to mention this to them so they can be extra careful and that your first time will be as painless as possible. Plus, for the waxing option, they have a variety of wax choices to ensure an accurate hair removal for certain areas of the body.
Address: 05-14, 1 Raffles Place, Singapore 048616
Operating Hours: Monday – Friday: 9am to 8pm, Saturday: 10am to 6pm, Sunday: closed
Contact: +65 6909 6266 or +65 6538 3100
2. Japan IPL Express
The first unisex IPL clinic in the country that offers the most effective and convenient IPL laser hair removal service. Japan IPL Express uses IPL or Intense Pulsed Light – which makes use of laser therapy that is equipped with a cooling function for reduced interval between shots. From underarm to bikini area, the number of laser shots may vary per area size. They offer an affordable and painless hair removal service that ensures that you get less visible to non-existent hair after 4-8 sessions.
Address: 1 Raffles Place, #B1-51 Raffles Place MRT, Singapore 048618
Operating Hours: Monday – Saturday: 10:30am to 9pm, Sunday: closed
Contact: +65 6636 0550
3. Only Aesthetics
Built in 2005, Only Aesthetics was established by co-founders, Adren How & Jermaine Teo, to provide readily available aesthetic treatments in Singapore. They use advanced technology and machines to give their customers the best services that show promising results. They offer three ways to remove facial and body hair such as AureoLED®, Laser Hair Removal, and IPL Hair Removal. Let their medical professionals handle you with care for a better you!
Address: 22 Malacca Street, RB Capital Building #09-00, S048980
Operating Hours: Monday to Friday: 10:30AM – 08:30PM, Saturday: 10:30AM – 06:30PM, Sunday: Closed
Contact: +65 6220 4434 or +65 8123 7714
4. Regina Hair Removal Specialist
Regina offers hair removal through their special Super Hair Removal (SHR) treatment that originates from Japan. What this does is it uses an intense light energy that gets absorb by the hair and the skin's melanin to convert it into heat. In return, the heat then destroys the hair follicles so it doesn't regrow. Its a FDA approved and painless hair removal method that is effective in all areas of the body especially around the back and legs. This clinic is all about safety and hygenic measures handled by professionals so you'll have long-lasting, effective results after.
Address: 30 Raffles Place, #02-15 Change Alley Mall, Singapore 048622
Operating Hours: Monday to Friday: 10am – 8pm, Saturday: 10am – 4pm, Sunday: Closed
Contact: +65 6970 8554
5. Honeypot Wax Boutique
Honeypot specializes in waxing – specifically Brazilian waxing. Their team of therapists were professionally trained to remove hair in all areas with as minimal pain possible. Aside from their expertise, their wax is also specially formulated to work on all hair types. Apart from waxing, they also offer permanent hair removal through IPL treatment. Pamper yourself right after with their special after-care products that they offer as well.
Address: 24 Raffles Place, #01-11 Clifford Centre, Singapore 048621
Operating Hours: Monday to Friday: 10:30am – 8pm, Saturday: 10am – 2pm, Sunday: Closed
Contact: +65 6533 2173 or +65 9428 7598
6. Supersmooth
Supersmooth offers laser hair removal using a Singapore-engineered technique that painlessly removes hair in unwanted areas permanently. If you are unsure of committing to a laser hair removal treatment, they offer a free laser session to test out the effectiveness of their treatment. Another alternative they offer is waxing for all areas of the face and body. They cater to all skin tones and all genders too!
Address: 32 Pekin Street #03-01, Lift, Lobby C, Singapore 048762
Operating Hours: Monday to Friday: 10am – 8pm, Saturday: 10am – 6pm, Sunday: Closed
Contact: +65 8288 2126