Body
Best LUSH Products In Singapore To Upgrade Your LUSH-ious Self-Care Routine
Make way for LUSH-ious skin!
By: Farah Khan / January 16, 2023
If you've not heard of the brand Lush that has made a pillar for itself in the world of beauty- then you better listen up. Lush is known for its cruelty-free, vegan and handmade self-love products that make even bath time that much more fun. Thus, as a self-proclaimed Lush enthusiast myself; I have taken the liberty of spilling the best ones you NEED to get when you take a trip to your nearest Lush.
The Lush philosophy is built around organic fruits and vegetables, fresh flowers and 'fun', all-natural ingredients of plant and mineral origin. Lush shops are unlike any other. Its deli-style approach to selling soaps and other items are a breath of fresh air. Their fun goods such as bubble bars, body scrubs, shower jellies, toothy tabs, dusting powders and most famously, bath bombs, have garnered a following.
Sharing this list here on Beauty Insider, I am in hope that they can turn your self-care routine from a chore to the highlight of your day!
Snow Fairy Shower Gel
The Snow Fairy has come to illuminate your inner goodness, bravery, and self-assurance. A bottle filled with sweet sweet freshness! The LUSH Snow Fairy shower gel is made of a candy land themed party filled with your besties. Lather all of its goodness on your skin and take pride in all of your wonderful attributes!
Why We Love It:
Gentle on the skin
Sweet scent (we can't resist it!)
Price:
Where to buy: S$23.00
Where to buy: LUSH
Snow Fairy Body Lotion
Haven't gotten enough of the sweetness? Add the Snow Fairy Body lotion for an extra cherry on top! Honestly, is a body care routine ever complete without a good cruelty free body lotion? We don't think so. With an oatmeal and marshmallow infusion to leave your skin feeling silky, cover yourself in candyfloss and appreciate all that is wonderful in life with every swipe.
Why We Love It:
Instantly keeps the skin soft
No sticky feel
Did someone mention marshmallows?
Price: SG$25
Where to buy: LUSH
Magic Crystals Shower Scrub
Embrace the magic in you! Do you know how important it is to give your body a little exfoliating every few days? Help your skin strip away the gunk, dirt, and all things unwanted with the Magic Crystals Shower Scrub. It is like giving your skin a fresh start! Fine sea salt and Epsom salts are combined with warming and energising aniseed oil to brighten, buff, and polish skin while fresh rosemary and sage infusions cleanse and tone. After rinsing, let menthol crystals, peppermint, and spearmint oils to leave cold tingles on your skin that resemble the aftereffects of freshly performed magic. Did we mention that it is a best seller?
Why We Love It:
Gentle exfoliation on the skin
The calming scent
Leaves the skin feeling fresh each time
Price: SG$48
Where to buy: LUSH
Sex Bomb Bath Bomb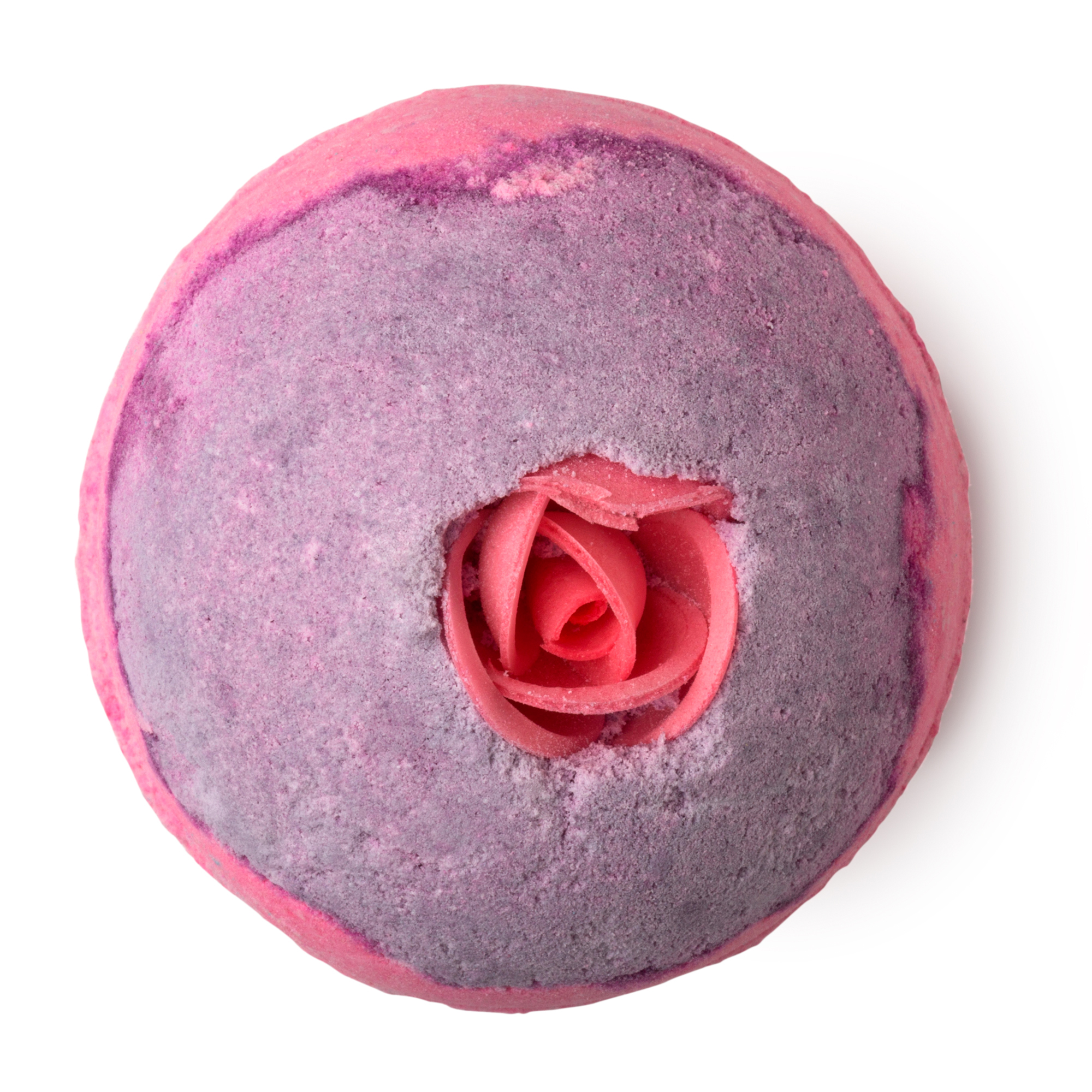 Starting out with one of my favourite bath bombs (and most repurchased) is the Sex Bomb. The scent of jasmine, ylang-ylang and clary sage will quickly relax you and put you in "the" mood. Jasmine is an ancient aphrodisiac that has been used in India for generations as a sensuous scent.
Additionally, it's also used in aromatherapy- believed to relieve tension and anxiety. Therefore, this is great for when you're weary, worried or nervous and you're in need of some sensual healing. It's also an added bonus to lasso your partner (but you didn't hear that from me!)
Why we love it:
It leaves the skin feeling silky
Scents of ylang-ylang, jasmine and clary sage
Price: $16.00
Where to buy: Lush
Ocean Salt Self-Preserving Face And Body Scrub
The rich ingredients in Lush's Ocean Salt Self-Preserving Scrub restore moisture and keep skin clean, bright, and beautiful. Additionally, mineral-rich sea salt is ideal for washing and polishing the entire body. Like plunging into the cold blue water, this stimulating scrub with a salty, citrus smell is soothing for the skin and mind. Moreover, avocado butter, coconut oil and seaweed absolute are important components that maintain your skin soft, smooth and nourished.
Why we love it:
Great for acne-prone skin
Self-preserving
Price: $35.00
Where to buy: Lush
Peachy Bath Bomb
Due to its lovely peach colour, lively smell, and great moisturising ingredients, Peachy Bath Bomb is one of the most popular bath bombs. When placed in the bath, it will produce a lovely pink whirlpool, filled with scented bubbles and vital skin-loving vitamins.
Grapefruit oil is one of them and it has been found to have antimicrobial properties as well as elevate and brighten the mood! Whereas, fresh peach juice contains vitamins A, E, and K, which assist to maintain healthy skin and give you a beautiful shine.
Why we love it:
Best selling bath bomb
Super moisturising
Price: $15.00
Where to buy: Lush
Mask Of Magnaminty Face And Body Mask
If you have combination to oily skin, the Mask of Magnaminty for the face and body will help you get rid of breakouts while keeping your skin looking fresh and clean. Additionally, this face mask's components boost the skin's natural shine. With this miracle mask, you can soothe your body while exfoliating dry skin and reducing big pores. The Lush Mask of Magnaminty Face and Body Mask is fragrance-free, natural dye-coloured, and created with fresh ingredients to keep your skin feeling wonderful!
Why we love it:
Decreases sebum production
It will help treat breakouts
Price: $50.00
Where to buy: Lush
Rose Jam Shower Gel
Formulated with Turkish rose absolute and conditioning argan oil, Rose Jam Shower Gel dances its floral fragrance over the skin. This sweetly scented shower gel lathers into a delightfully fragrant foam that is ideal for soothing the skin while you shower. Additionally, this flowery gel, inspired by sticky, delectable Turkish rose jam. It has a refreshing edge thanks to sweet vanilla pod infusion, purifying Sicilian lemon oil, and crisp goji berry juice.
Why we love it:
The smell sticks to your skin
Gives a refreshing after-feel
Price: $24.00
Where to buy: Lush
Sakura Bath Bomb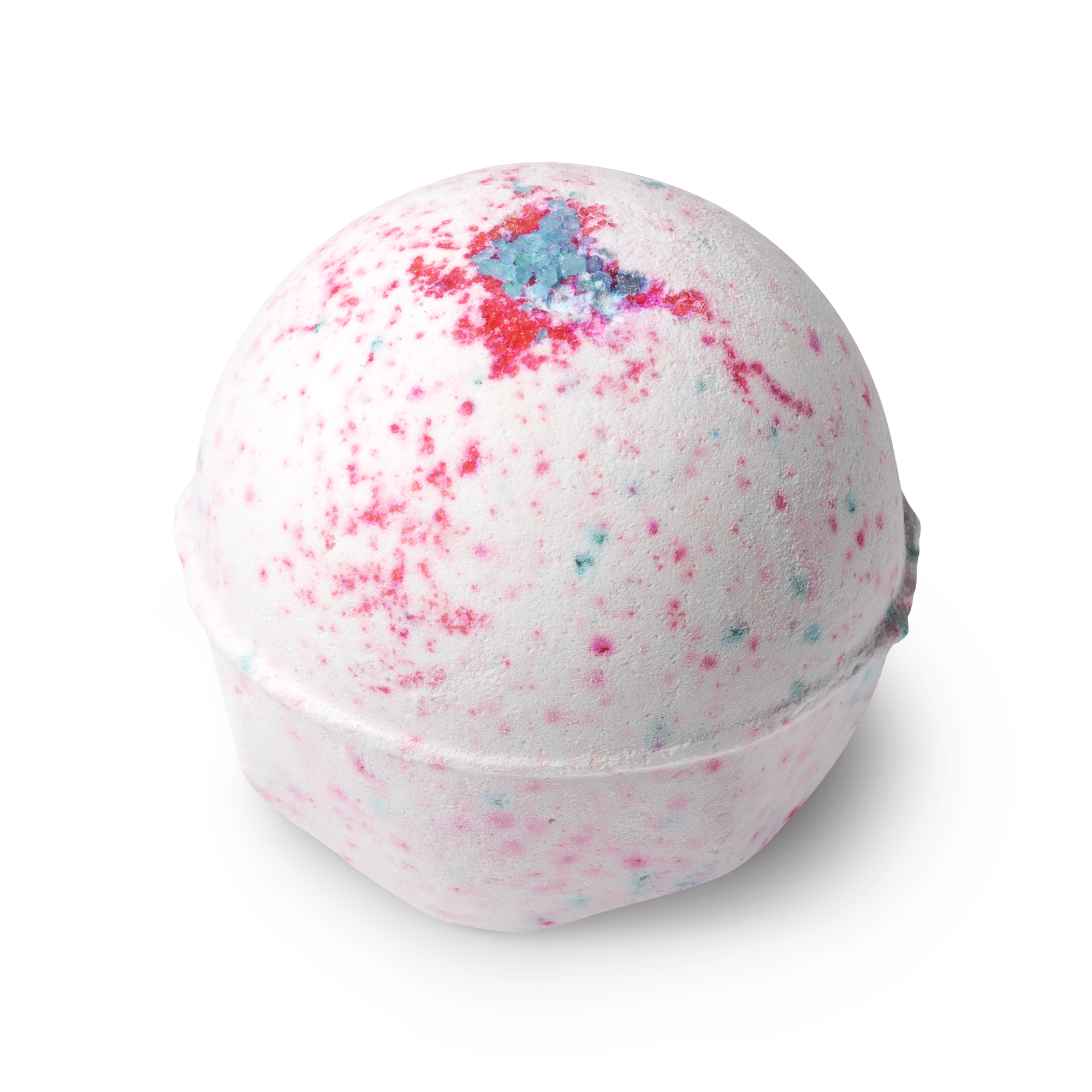 Sakura Bath Bomb is a flowery fragrance lover's dream. It's inspired by the beauty of the Japanese cherry blossom. Moreover, this lovely bath bomb is meant to represent the feeling of hope that comes with the arrival of spring. This beautiful bomb is flowery bliss, with gentle mimosa and jasmine oils complemented by lemon oil and orange blossoms.
Why we love it:
Smells heavenly of mimosa and jasmine
Makes your skin feel smooth and radiant
Price: $16.00
Where to buy: Lush
American Cream Conditioner
Lush's delectably sweet American Cream Conditioner will pamper your lovely locks. A hint of orange juice helps to gently straighten the hair cuticles, while berry-infused conditioning ingredients assist to seal in moisture. As a result, you'll have the type of light-reflecting gleam that attracts attention. It'll feel like you're reaching for a milkshake when you grab this silky, smooth conditioner but just remember not to take a sip!
Why we love it:
Super nourishing and hydrating
Smells sweet that will stick for a while
Price: $25.00
Where to buy: Lush
Intergalactic Bath Bomb
The Lush Intergalactic bath bomb transports you to a galaxy far, far away, straight into your bathroom. Relax as the soothing scents of peppermint and grapefruit oil fill your tub. Moreover, popping candy takes you on an out-of-this-world experience as the colourful outer layer fizzes away.
That is until it dissolves into a galaxy of neon stars and wacky pieces. Return to earth with a burst of vetiver and cedarwood oil, which will leave you feeling clean and balanced after your intergalactic cleanse.
Why we love it:
Enriched with peppermint, grapefruit, vetiver and cedarwood oil
Super colourful and foamy
Price: $18.00
Where to buy: Lush