We can all agree that nothing can give an instant confidence boost like how a mascara would. It is the most effective tool that can give you a full glam face when you are in a rush and just have no time to wear full-face makeup. In fact, for most of us at Beauty Insider, mascaras are the saviour every single time to cover those sleepy eyes. Today, we are sharing the explicit info with you. Yes, we've narrowed our fave mascaras in Singapore!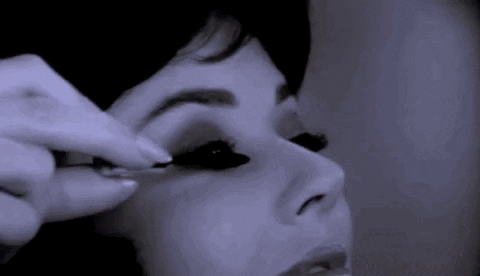 Now, we understand that putting on just one piece of makeup may not complete the whole trick but mascara is seriously important. It is more than enough to give your face the drama it needs. A good mascara can give your eyes the little oomph, and take your look from basic to WOW in less than a minute. Without further ado, below are the 20 best mascara in Singapore.
1. Faith Insist Lamellar Essence Mascara Elegant Long
Topping our best mascaras in Singapore list is Faith Insist Lamellar Essence Mascara Elegant Long . This luxe mascara can protect your eyelashes and give em a curve like no other. This mascara is super pigmented and intense but don't worry it is extremely easy to remove. The thick fibre brush can make your lash fuller, longer and give them more volume. Plus, the can each reach the most intricated parts and is suitable for all skin types. s
Price: $78.00
Add to Cart
2. XLASH COSMETICS XLASH Vitamins Mascara
Packed with vitamins E and B5, the XLASH Mascara can promote natural hair growth, while strengthening and give them smoother, shinier outlook. The mascara is suitable for daily use and you can also use it to create dramatic night-out looks. The mascara can cater each individual lash while its soft and smooth texture gives your lashes more length and volume.
Price: $44.90
Add to Cart
3. Maybelline Colossal Mascara

One of the best-selling mascaras in Singapore, this highly acclaimed mascara is like the push-up bra for your lashes! Its wand can give you maximum volume and keep each lash from clotting. It is also formulated with collagen can keep your lashes long and healthy. The liquid is super pigmented so just use one or two coats can give you doe-eyed, lifted, luscious lashes!
Price: $11.50
Where to Buy: Shopee Singapore
4. Maybelline Hypercurl Volum' Express Easy Wash Mascara
This is mascara is perfect for those with short and fewer hair lashes as it can give your lashes more volume and length. The mascara also features a powerful curl-lock formula which can keep your lashes intact for up to 18 hours. The mascara is also waterproof, so don't worry about smudging it! But don't worry, it is not hard just remove cuz it is easy to wash off.
Price: $17.90
Where to Buy: Guardian Singapore
5. L'Oréal Paris Double Extension Mascara
One of the most popular mascaras in Singapore, this ultra lengthening mascara comes in black and white tones. The white acts as a base coat while the black gives the lashes a longer and more filled look. This mascara can make your look super long as if you're wearing falsies. they are fake. It is suitable for all eye types and even lens users.
Price: $27.90
Where to Buy: Watsons Singapore
6. L'Oreal False Lash Butterfly Waterproof Mascara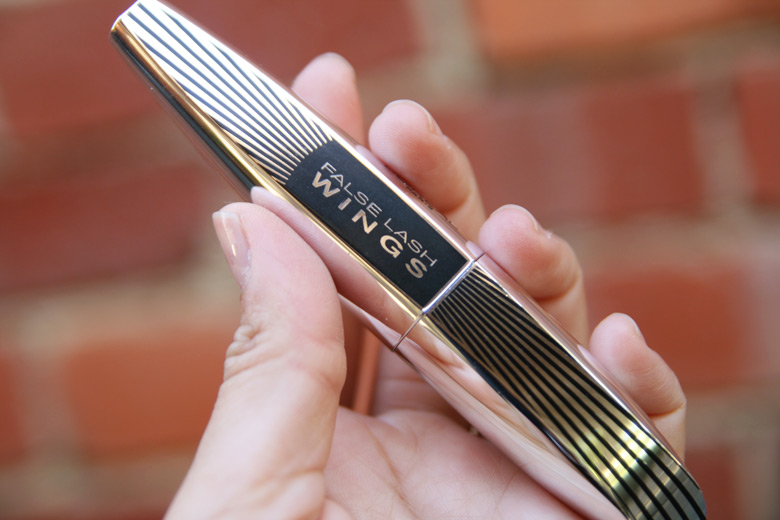 This cool reflective silver mascara comes with a lid that has its locking mechanism. So when you click the wand it closes on it owns, how cool is that? The mascara is also super long-lasting and doesn't smudge that easily. Despite being heavily pigmented, the consistency of the liquid isn't too runny or thin. Overall, it a great mascara that volumises and lengthens without flaking.
Price: $16.17
Where to Buy: Shopee Singapore
7. Max Factor False Lash Epic Mascara
One of the most underrated mascaras in Singapore, this Max Factor Mascara is the ultimate eyelash enhancer! In just one swipe it can magnify and intensify each strand. The arched shape brush can give you super longer almost false lashes appearance. To add to that, the brush is designed to reach the intricate area like the tip of the eye. It can also separate each lash from sticking together!
Price: $16.50
Where to Buy: Lazada Singapore
8. Revlon Volume+Length Waterproof Mascara
Super affordable, this Revlon mascara has a square-shaped brush that can give a bushy smokey finish. It is intensely black but also comes in other shades like Brown. It comes in two options which are the waterproof and non- waterproof piece. We suggest you go for the waterproof to avoid smudging and irritation.
Price: $19.90
Where to Buy: Watsons Singapore
9. Maybelline Magnum Big Shot Volum' Express Mascara
This mascara will definitely take your lashes from basic to bold in an instant. As the name stands, it features a unique formula and wavy bristles that can deliver bold volume. The liquid is super pigmented, so do not overcoat it. The colour can last up to 8 hours. For a bold finish apply the mascara as close to the roots and slide up till the tip!
Price: $15.90
Where to Buy: Watsons Singapore
10. SilkyGirl Lash Prism Mascara
This cute SilkyGirl mascara is designed to add more volume and length to the lashes. It is perfect for everyday use and super affordable as well. But one thing about this mascara is that it does not dry up fast. Upon applying wait for around 30 seconds to let it dry up first. But don't worry much, this mascara is waterproof and smudge-proof so it can be easily removed even if you did stain yourself.
Price: $11.90
Where to Buy: Watsons Singapore
11. Kiss Me Heroine Make Impact Frame & Curl Mascara
Another in our best mascaras in Singapore list the small but mighty Kiss Me mascara. This mascara can add more volume to your eyelash but at the same time separates each lash without getting them all clotted together. The long-toothed comb on the brush is specially designed to give a thicker and longer finish. The mascara is dermatologically tested and approved, so fret not!
Price: $21.90
Where to Buy: Watsons Singapore
12. Innisfree Skinny Microcara Zero
Some of us have really thin eyelashes and one of the biggest struggles is finding a mascara that can get close to our roots. The Skinny Microcara Zero is perfect for our thin lash gals. Akin to the name, the wand is a micro skinny and will coat each strand of lash from base to tip.
It is made with non-hydrophilic powder to create a strong layer to ensure that it's smudge-proof. The mascara is long-lasting and waterproof too. It'll keep your lashes neatly curled for a soft subtle natural look.
Price: $16.00
Where to buy: Innisfree
13. L'oreal Paris Voluminous Lash Paradise
"Take your lashes to paradise", that is the slogan of this mascara and we couldn't agree more! Known as a cult favourite, this mascara by L'oreal has a soft pink body and a thick applicator with 200+ bristles to maximise volume. Easily buildable and waterproof, it will give your lashes more length while maintaining a full and feathery-like finish that makes this mascara simply iconic.
Price: $22.90
Where to buy: Watsons Singapore
14. Anastasia Beverly Hills Lash Brag Mascara
Allure's Pick of 2020 is the Anastasia Beverly Hills Lash Brag Mascara and for very good reasons. The name is derived by their aim to create a mascara that will make the beauty community buzz to grab and brag. This mascara will instantly give you dramatic, thick lashes. Formulated to minimise clumping and built to be smudge-proof as well! The wand has an hourglass shape to ensure that every lash is coated to maximise lash volume.
Price: $42.00
Where to buy: Sephora Singapore
15. Fenty Beauty Full Frontal Volume, Lift & Curl Mascara
This gorgeous mascara by Fenty Beauty is our one-way ticket to achieving lashes like Rihanna! Built to create a fully exposed lash look, this mascara will give you instantaneous maximum volume, length and long-lasting curls.
Moreover, it is waterproof and smudge-proof too! The wand has two features, the large side is to lift curls while the flat side defines the lashes and maintains its curls.
Price: $39.00
Where to buy: Sephora Singapore
16. Too Faced Better Than Sex Mascara
Known well in the beauty community as THE mascara to own, this mascara by Too Faced will give you long-lasting, stunning lashes. The hourglass shape of the wand will help ensure that each strand is coated with their bold black formula. This iconic mascara only requires one coat but if you're going for a dramatic and intense finish, then two or three coats will do.
Price: $40.00
Where to buy: Sephora Singapore
17. Urban Decay Perversion Mascara
Think Urban Decay, think of their Perversion Mascara! If you're searching for a mascara that will also strengthen your eyelashes then look no further. This mascara is formulated with enzymes that have been known to promote hair growth. Furthermore, it is enriched with a dose of collagen to also protect your lashes. With this mascara, it will give you an instant black, bold, baddie finish for a surge of confidence.
Price: $38.00
Where to buy: Sephora Singapore
18. Lancôme Grandiôse Waterproof Mascara
Well known far and wide for its unique patented swan-neck wand, the Lancôme Grandiôse Waterproof Mascara is one to try out. The mascara is waterproof and can even last up to 24 hours. The specific bent of the wand is to ensure even the finest of hair especially in the inner corner of our eyes is covered with this rich dark formula. This mascara ensures to be long-lasting to keep you stunning all day with no smudging or flaking.
Price: $50.00
Where to buy: Sephora Singapore
19. Etude House Lash Perm Curl Fix Mascara
Ever wanted to create a unique eyelash look? Etude House is here for you with their mascara that comes in trendy colours of black, brown, burgundy and even pink! This mascara aims to give you an extraordinarily bold look with intense long-lasting powers! The outer body is pretty silver with black detailing and their wand is specially made to add volume and length to your lashes.
Price: $20.90
Where to buy: Etude House Outlets
20. Benefit Cosmetics Roller Lash Mascara
Last on our list of best mascaras in Singapore is by Benefit! This mascara is designed to give you maximum volume and added length with ultra-curling power for up to 12 hours! With a satin-like finish, this black, glossy formula will coat each strand of your eyelash with their curvy wand. The formulation of this mascara is enriched with Provitamin B5 and Serin. These ingredients will help nourish your lashes while creating a protective layer.
Price: $44.00
Where to buy: Sephora Singapore
---