As annoying as hair loss can be but it is an inevitable phenomenon. In fact, we shred around 100 strands of hair every day, so it normal for our hair to fall. But what is worrying is when your hair falls extensively till the point where you can start seeing your scalp, a receding hairline or even bald patches! This is when you need to pay extra attention to your hair and start switching up your hair care products. Fret not, because there are many anti-hair loss shampoos in Singapore that can boost your hair growth and give you a healthier hair scalp. 

If you think your current hair care regime is good enough, think twice! Because hair loss issue is not something to take for granted. Not just does it put a big downgrade your self-esteem, but hair loss can also be signs of other health conditions! Yes, hair loss could be an underlining issue like hormonal imbalance, improper eating habits, lack of sleep, stress and so on!  That is why it is so important to find get the best anti-hair loss shampoos in Singapore to combat thinning of your mane.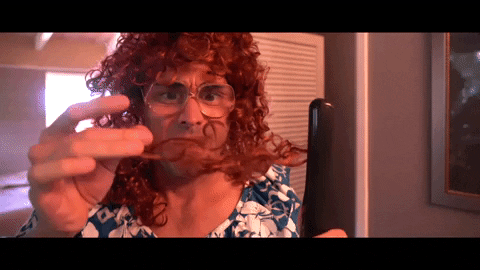 Especially, in a fast-pace country like Singapore where stress and pollution are at peak can result in wreak havoc on our scalps! In addition, other factors like overheat, styling and colouring can further exacerbate the condition. Though there are many home remedies for hair loss it can be very time-consuming and tedious. Whereas a good anti-hair loss shampoo can give a fast and effective result. Beauty Insider has gathered a list of the top 13 anti-hair loss shampoos in Singapore exclusively for you.

1. L'Occitane Aromachologie Intense Repairing Shampoo
With a combination of five purifying essential oils, this silicone-free shampoo can help strengthen your hair from root to tip!. Furthermore, its heavenly smells can reduce stress and improve your overall state of mind. Upon applying the shampoo, you will feel a slight cooling sensation which is super rejuvenating! Apart from that, this L'Occitane shampoo can also remove product build-ups and rebalance sebum production while revealing your hair's natural shine.

Price: $49.00

Where to Buy: L'Occitane Singapore

2. Innisfree My Hair Strength Shampoo
Formulated with hair-loving ingredients like Jeju pine, cedar, cypress and such this Innisfree shampoo can strengthen weakening hair roots. It can also relieve stress off your scalp while healthily cleansing your hair. Free from silicone, this revitalizing shampoo can also boost your scalp circulation while keeping your hair feeling fresh, soft and smooth. The shampoo also has a nice earthy scent while can last all day long!

Price: $15.00

Where to Buy: Innisfree Singapore

3. Ouai Repair Shampoo
One of the most popular anti-hair loss shampoos in Singapore, the Ouai Repair Shampoo can replenish and fortify breakage-prone strands! Not just can it deeply cleanse your hair but makes your scalp stronger and less oily. The shampoo also a nice floral scent which is more subtle and soothing. The smell is not as strong as like some of the other shampoos on this list, so this is perfect for people who are not into scented hair care products.

Price: $45.00

Where to Buy: Sephora Singapore

4. Ryo Scalp Deep Cleansing Shampoo
Hailing from Korea, this is drugstore shampoo is one of the most affordable anti-hair loss shampoos in Singapore. Infusing traditional Korean medicinal herbs like Korean ginseng and mint this Ryo shampoo can promote healthy scalp and hair. The herby scent is so soothing and insanely relaxing, that you will get a spa-worthy experience at home. Furthermore, this shampoo can also control sebum and dandruff while removing excess sebum.

Price: $13.50

Where to Buy: Guardian Singapore

5. DrGL Cleanser Hair Anti-Hairloss

The DrGLCleanser Hair Anti-Hair Loss is an advanced shampoo formulated using the latest technology to prevent hair loss and stimulate regrowth. The shampoo can promote blood circulation on the scalp while nourishing and protecting the hair from root to tips. Another bonus point of this shampoo is that it is super gentle on the hair. Suitable for all hair types, the shampoo can deeply cleanse your hair without stripping away moisture from the scalp.

Price: $98.00

Where to Buy: Sephora Singapore

6. Klorane Anti-Pollution Detox Shampoo
Another budget-friendly option, this anti-pollutant shampoo by Klorane can protect the scalp from all premature scalp ageing and hair loss. The shampoo also has a nice minty fragrance that combines notes of aquatic mint, lemon and tea accords. On that minty note, the shampoo has a cooling sensation on the scalp, which makes it feel refreshed and light! Cheap and high in quality, how can we miss this MVP out in our list?!

Price: $18.90

Where to Buy: Watsons Singapore

7. Sachajuan Thickening Shampoo

A favourite among many European, this Sachajuan shampoo formulated with thickening technology that can boost volume and thickness of your hair. With a potent variety of sea algae that boost moisture and shine, this shampoo also infuses Sachajuan's signature Ocean Silk Technology that can pump moisture and shine to your hair, Not just that, this shampoo can also protect your hair from harsh heat and UV rays.

Price: $38.00

Where to Buy: Sephora Singapore

8. TRESemme Hair Fall Defense Shampoo
You know they say big things don't necessarily come with big price tags, well that's the case with this TRESemme Hair Fall Defense Shampoo. Enriched with advanced potent ingredients, like citric acid and phenoxyethanol, this shampoo can help reinforce strength into the roots and prevents hair fall. To add to that, the shampoo goes deep in your hair and target specific damaged areas and adds resilience there to make your hair silky and healthy.

Price: $7.50

Where to Buy: Watsons Singapore

9. Dr Groot Anti Hair Loss Shampoo
The Dr Groot Anti Hair Loss Shampoo is one of the best-selling anti-hair loss shampoos in Singapore that works wonder for damaged and thin hair! Silicone, paraben and surfactant-free, this shampoo can also strengthen your hair roots and reduce visible signs of dandruff. Furthermore, all Dr Groot's shampoo uses natural ingredients to provide essential nutrients for your scalp and hair so that it gets the best nourishment!

Price: $22.90

Where to Buy: Shopee Singapore

10. Clarins Invigorating Shine Shampoo With Ginseng

A cult classic, the Clarins Invigorating Shine Shampoo is formulated to nourish your hair with moisture, vitality and shine! Packed with all-natural ingredients like ginseng roots this shampoo can help stimulate hair follicles for healthy hair growth. It can also further strengthen your hair from roots to tip effectively for thicker and stronger hair. The best part is, it is suitable for most hair types, including dandruff-prone and oily hair.

Price: $45.00

Where to Buy: Clarins Singapore

11. Rene Furterer Forticea Stimulating Shampoo
The Rene Furterer Forticea Stimulating Shampoo is a concentrated serum formulated exclusively to target weak scalp and hair loss. The shampoo works at rehabilitating damaged hair follicles and stimulating the regeneration of hair cells so that your scalp produces stronger and thicker hair. Despite the thick texture, the shampoo is refreshing and doesn't feel heavy when used. Hence, it is extremely suitable and comfortable for even the most sensitive scalp. Use it regularly, and your hair will be packed full of glossy and strength!

Price: $69.85

Where to Buy: Lazada Singapore

12. Shiseido Adenovital Shampoo
This high-quality anti-hair fall shampoo by Shiseido promises to combat hair loss quick and efficiently! Working specifically to supply moisturisation and nourishment to the scalp, this shampoo can enhance the hair cuticles. This shampoo can also supply all the essential nutrients your hair and scalp need to be less prone to breakage of hair. The Shiseido's magical ingredient called 'Adenosine' can prevent hair loss and reduce oil on the scalp.

Price: $69.00

Where to Buy: Shiseido Singapore

13. Dove Hair Fall Rescue Shampoo
Last but certainly not the least in our list of the best anti-hair loss shampoos in Singapore is the Dove Hair Fall Rescue Shampoo. Designed to nourish your hair from roots to tips this shampoo can also help lock your hair firmly in place. It can also curb dryness and prevents hair fall simultaneously. Promising to reduce hair fall by up to 98%, this shampoo can also add more texture to limp and dull-looking hair.

Price: $7.90

Where to Buy: Watsons Singapore