There is no doubt that you can always count on a shower gel to cleanse any grime (and worries) away. However, finding the best shower gel in Singapore for you does not come without its tribulations. Choose the wrong shower gel for your skin type and you can expect the likes of dried-out skin, itchy patches, you get the picture. Beauty Insider has got you covered on the best shower gels for every skin type and concern that will survive the heat and humidity in Singapore.
Dry Skin
Lush Honey I Washed The Kids Shower Gel
Fans of honey syrup will find this shower gel to be a dream come true. With honey as its key ingredient, this shower gel packs a punch in the moisturising department while smelling absolutely delicious. What's more, this shower gel boasts a unique blend of rosehip, lotus flowers and tiger lily to soothe and rejuvenate the skin.
Reviewers are loving this body wash for its rich and sweet scent of honey, making this perfect for the sweet-toothed people! "This shower gel is the most amazing thing ever, I absolutely am obsessed with this product and I am so happy I discovered it." One reviewer wrote. 
Price: $21 at Lush stores
Johnson & Johnson Skin Nourish Shea & Cocoa Butter Wash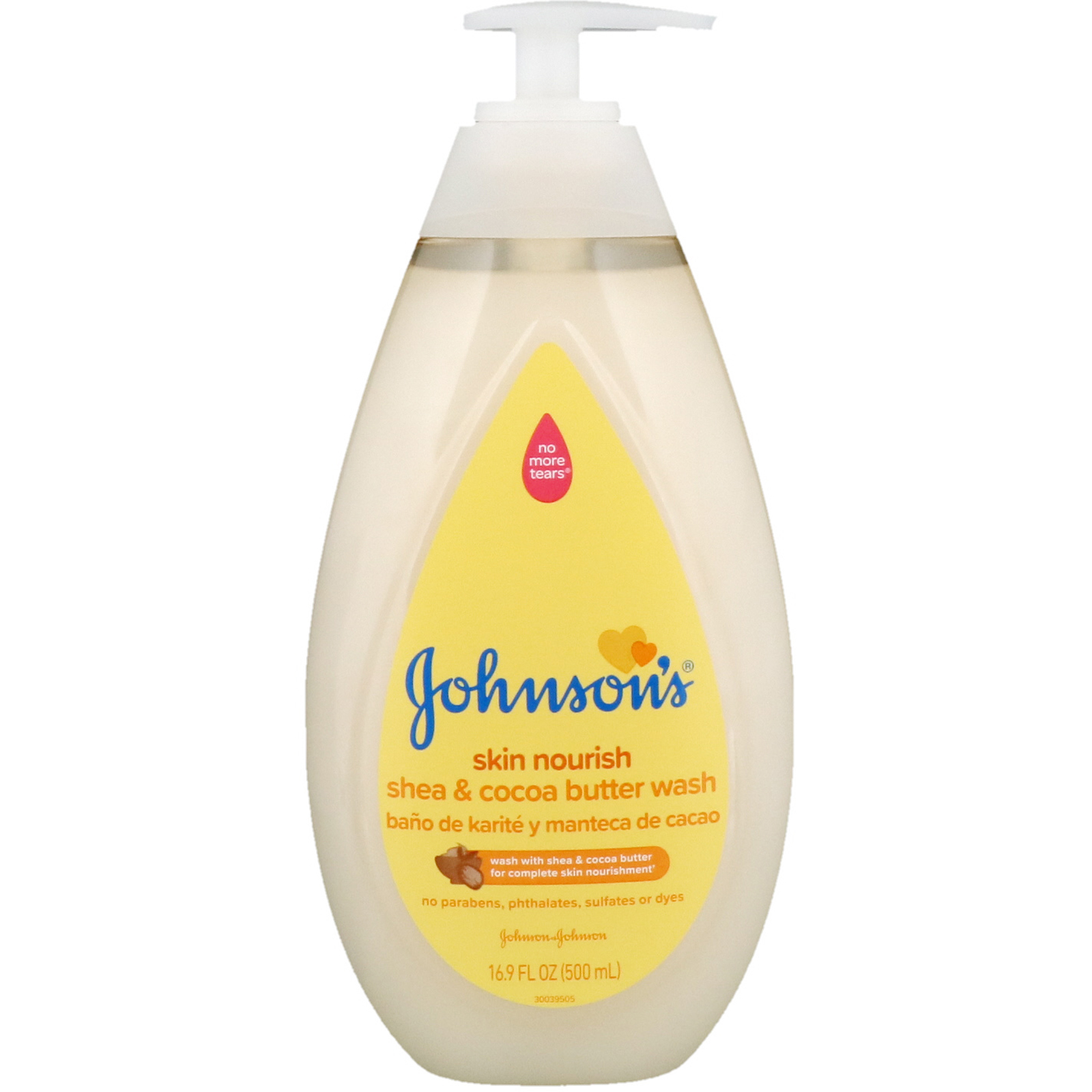 This shower gel is everything you need for skin that is softer than a baby's cheek. Infused with shea & cocoa butter, this shower gel deeply cleanses the skin and moisturises dry and dehydrated skin without any fuss. This makes it one of the best bath and shower products money can buy! Plus, it boasts a formula so gentle that even babies can use this shower gel!
With over a thousand glowing reviews and counting, this shower gel is your go-to if you struggle with parched skin. "I find after using this that my skin is significantly more calm and soft to the touch," says one reviewer.
Price: $18.77 at iHerb
Oily Skin
Avalon Organics Bath & Shower Gel Revitalizing Peppermint
You are in for a pampering session with this shower gel. Enriched in peppermint oil, this shower gel leaves the skin with a cooling mint sensation that is guaranteed to refresh your senses. On top of that, the peppermint oil in its formula works to balance sebum production to combat any acne breakouts.
The subtle peppermint scent was the star of this shower gel and many reviewers on iHerb agree! However, some users warn that this shower gel might not be suitable for people with sensitive skin types.
"Loved it when putting a small amount when drawing a bath, it smells not too strong or too subtle just right, and when not used in a bath it makes a very nice and rich lather, definitely buy it just the smell alone makes it worth it," says one iHerb review.
Price: $11.60 at iHerb
EO Products Shower Gel Rose & Lemon
If you are looking for a power-packed formula to rid of extra oily skin, this is the shower gel that you are looking for. Its unique blend of essential oils comprises of Rose, Orange, Geranium, Rosewood, and Lemon to remove excess sebum and reveal smooth and bouncy skin. In addition, this shower gel contains aloe vera and chamomile to reduce the appearance of blemishes for good measure.
We love that this shower gel has the perfect balance of rose and lemon and rose essential oils, making its scent nothing but refreshing without being too overpowering! On top of that, it does not strip away the skin's natural moisture! That is a win in our books.
Price: $15.20 at iHerb
Sensitive Skin
Cetaphil Gentle Skin Cleanser
The Cetaphil Gentle Skin Cleanser is a serious contender when it comes to cleansing sensitive skin. Earning its title of being a cult classic, this coveted shower gel soothes and cleanses the skin while being extra mild and gentle on the skin. Thanks to its extra gentle and mild formula, this shower gel is perfect for all skin types, even the most sensitive of skin types.
Overall, this shower gel does live up to its promise of being non-irritant while leaving the skin much softer and smoother than it was! We love that it also doubles up as a face wash. Perfect for lazy Sundays!
Plus, this shower gel has been highly revered by reviewers across forums and has received over 20 000 glowing reviews across beauty forums!
"This is an excellent cleanser for sensitive skin. It is so gentle and never irritates my skin. I love that this cleanser does not remove any moisture from my very dry skin," one Influenster reviewer wrote.
Price: $16.42 at Watsons
Aveeno Active Naturals Skin Relief Body Wash
Itchy and dry skin is no more with this shower gel. As its name suggests, this shower gel soothes sensitive skin and works to replenish the moisture in your skin. With soothing oatmeal in this shower gel's formula, this antioxidant-rich shower gel packs a punch in quenching parched skin and protect sensitive skin. That is a win in our books.
As its name suggested, this body wash truly works to relieve the skin from any stubborn dry flakes! Not only is it moisturising, but it also has an unscented formula to prevent any irritation! This is a must-have on our list.
"I have sensitive skin and cannot use just any body soap or wash! Aveeno was recommended by my dermatologist and I must say it's legitimately the best thing I put on my body!" One Influenster reviewer wrote.
Price: $21.90 at Watsons
Bacne
Dr Bronner's Pure-Castile Liquid Soap in Tea Tree
Dr Bronner's Pure-Castile Liquid Soaps has earned the title of being a cult classic and this Tea Tree soap is no different. It lathers up into a thick foam, leaving the skin feeling clean and smooth without drying out the skin. This liquid soap also works to soothe inflammation and fight off acne scars, thanks to its tea tree oil extract. Plus, it is made with fair trade certified ingredients!
As expected of its cult status, this shower gel has received a rating of 4.5 stars out of 5 by over a thousand reviewers! "Dr. Bronner's is like a magical potion, it does it all. It's not as thick as I thought it would be, but it's very concentrated – doesn't take much to do the job," one Amazon reviewer wrote.
Price: $19.46 at Watsons
Neutrogena Body Clear Body Wash Pink Grapefruit
Clear AND fresh-smelling skin? Count us in on this shower gel! Made with patented Micro-clear technology, this shower gel works to remove excess sebum production and grime to keep acne breakout triggers at bay. What's more, this shower gel contains salicylic acid to exfoliate the skin and fight off acne. The best part is that this shower gel features pink grapefruit as its star scent, so you can expect a sweet-smelling scent that will linger on your skin.
If you are looking to banish your bacne once and for all, this is a deliciously amazing alternative. Having said that, some reviewers were not fans of microbeads in this shower gel. So do take note!
"Great to use when showering after a long workout at the gym to prevent breakouts! Great smell, clean and crisp, not mediciney, the pink grapefruit is the perfect scent to add a clean finish to your shower," says one Influenster reviewer.
Price: $13.16 at iHerb
Eczema
Eucerin Skin Calming Body Wash
Inflamed and itchy skin patches are all too familiar with people who struggle with eczema. With this, the Eucerin Skin Calming Body Wash is your best rescue tool. Unlike most shower gels, this shower gel has a mild lather for a fuss-free cleanse. On top of that, it is enriched with omega oils and other natural lipids to soothe cracked and itchy patches for clean and comfortable skin.
Over a thousand of reviewers swear by this shower gel for being soothing and gentle on eczema-prone skin! Even if you suffer from extremely parched skin, this shower gel does not disappoint in moisturising your skin! Looks like this is a potential holy grail for people with eczema-prone skin.
"With extremely sensitive skin with eczema and molescum, this body wash is extremely calming and really soothes my skin. I enjoy how soft and gentle it is on sensitive skin and perfect for whenever my skin is really bugging me," says one reviewer.
Price: $11.91 at iHerb
Petal Fresh, Pure Soothing Bath & Shower Gel, Lavender
Lavender is revered by skincare junkies and eczema sufferers for working wonders on inflamed skin. If you are looking to try out a shower gel with this acclaimed essential oil, this shower gel is your best pick. Formulated with organic lavender, it works to soothe and calm irritation and redness thanks to its anti-fungal properties. Plus, its refreshing lavender scent promises to calm your senses for the most calming shower experience of a lifetime.
Reviewers are fans of this shower gel for its calming lavender scent that does its job of revitalizing the senses. Plus, reviewers are also fans of this shower gel as it does not dry the skin.
Price: $9.61 at iHerb