OMG, did you all hear the story?! After months of renovation, Singapore's famous BHG Bugis has finally launched their revamped Beauty Hall. To say the new transformation is extravagant, is an understatement, no joke! We bet the moment you walk in, you'll indeed scream in excitement like we did (HAHA)!
Okay, we know you are curious to know more about BHG Bugis New Beauty Hall, we got you covered! Beauty Insider team went over and explored the place a few days back and below are all the scoop on the larger than life beauty space! Grab your beauty bags and go shopping now. Happy Black Friday, ladies!!!
A Short Introduction To BHG Singapore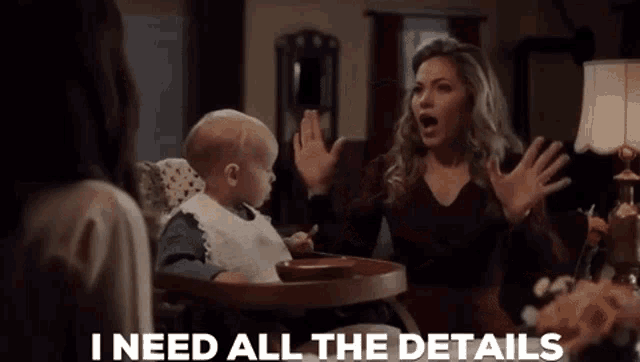 BHG Singapore is one of the biggest department stores in Singapore. Known for its quality, value and service, BHG Singapore currently operates five stores and also has recently ventured into the online business world too. All of its stores are strategically located in the north, west and central parts of Singapore with a total retail space of 220,000 sq. ft.
To find out more about BHG Singapore, check out:
Website: https://bhgsingapore.com.sg/
Facebook: https://www.facebook.com/BHG.sg/
Instagram: https://www.instagram.com/bhg.sg/
BHG Bugis as the name stands is located at Singapore's Bugis Junction and occupying a space of 13,000sq ft. The new Beauty Hall features 27 beauty brands, 45 fragrance labels, 12 beauty counters, a 'Beauty Library' and five spa concepts!
What's New About The BHG Bugis Beauty Hall?
The new BHG Bugis Beauty Library has doubled the number of beauty brands from 48 brands to 94 brands! The beauty hall is now home to international beauty brands and nature-inspired brands at affordable pricing. Apart from that, BHG Bugis now offers experiential spa cabins where you can pamper yourself after long hours of shopping.
Highlights of the New BHG Bugis Beauty Hall:
Has a higher number of beauty brands for a wider choice
Refreshed counter designs for a personalised experience
Introduces five spa cabins for shoppers
Features Retail Theatre – Technology
Effortless Check-outs
To add on, the Beauty Hall also features new interactive Lift & Learn Digital Wall which allows customers to pick up a beauty product on the counter ready for the product information to be displayed on a screen above. To make your experience merrier you can shop now and pay later! Enjoy three months monthly instalments with no interest or added fees when you shop with BHG, online and in-store!
These Are Some of The New Brands That You Can Find In The Beauty Hall
The newly refurbished BHG Bugis Beauty Hall is now home to 94 beauty brands! That's double the number of what it had before. The curated collection range from high-end international beauty brands to nature-inspired local brands. Below, we will walk through some of the new brands that now call BHG Bugis its home!
1. Gucci Beauty
This Gucci's first-ever "island-counter" in Southeast Asia, a proud moment for Singapore's beauty scene, isn't it?! From makeup to fragrances, this counter offers a posh experience the power and liberation of expressing individuality. Oh, when you are here don't forget to take a look at the limited-edition Lipstick Trio Kit, it is to die for!
2. LANCÔME
Unlike the other Lancome stores in Singapore, this is extra special because it is the first in Singapore to sport the round Genifique table! The moment you walk in the counter, you'll feel as if you're transported to another galaxy. The starry ceiling, high-tech presentation just elevates the whole experience to a whole new level!
3. Burberry Beauty
Chic and minimalist, the Burberry Beauty corner cannot look any better! The Creative Director, Riccardo Tisci, is the mastermind behind this new look, and the idea sparked by the brand's rich heritage. The 'beige' tone is a tribute to Burberry's 1980s knit. Head over to the store and spot more throwbacks tribute and don't forget share it with us!
4. Beauty Library
Joining the prestigious brand line-ups, Beauty Library, a nature-inspired beauty label that offers everything ranging from skincare to body care. This store also features a Lift & Learn interactive digital touchpoint that offers a quick and easy way for shoppers to discover more about their products, very high-tech we know!
5. Haruharu
The Korean beauty brand, Haruharu also now call BHG Bugis as its new home. For those that don't know, Haruharu is an all-natural skincare brand that focuses on conscious beauty. All their products are free of harmful chemicals. Plus, they're vegan and cruelty-free too! Now, if you are a green beauty lover, do check out this store during your visit to BHG Bugis.
There Are Also A Number of New Spas Where You Can Pamper Yourself!
All you need after long hours of shopping is a good spa session and BHG Bugis Beauty Hall have got you covered on that too. The beauty hall features a number of spas where you can just relax and pamper yourself. Below are some of the spas that you can find in BHG Bugis, 'Me' time here we come!!! Oh, don't worry about safety and hygiene as BHG ensures that all safety precautions are abided by so you can rejuvenate worry-free!
1. Clé de Peau Beauté
This luxurious spa offers a wide range of treatments tailored specifically for your skin concerns. From facial to massages, it has got it all. Make sure to give their Total Eye Care facial a try. It is a perfect way to show your eyes some TLC from all the strains. It can brighten and plump the eye area to give you a more youthful and lifted look.
2. Clarins Open Spa
First, of its kind, the Clarins Open Spa offers a menu of eight different 30-min express treatment services. All express treatments are priced at $38 and include 10-minute personalised consultation. All treatments utilise Clarins formulas which are known for their effectiveness in optimal results.
3. Skinceuticals
Skinceuticals take your shopping experience to a new level with their AI Robot Assistant, who will assist you with getting to know the brand, their products, as well as any exclusive ongoing promotions. Apart from that, the store also features SkinCeuticals SkinScope technology, which is designed to determine underlying skin damage. This can help you select the right products for your skin type and concerns.
If You Prefer Shopping Online, Feel Free To Visit BHG Website!
We understand with the on-going pandemic, many of you have turned heads to e-commerce sites to get all your needs. If you prefer shopping online, then you can visit BHG e-commerce platform. The website has over 200 brands and 10,000 unique SKUs. You can get your item delivered to your doorsteps, or you can pick it up at BHG. With the new Click and Collect feature, you can collect your purchase after just four hours!
Shop at BHG Bugis Now And Remember To Bring Your Own Shopping Bags!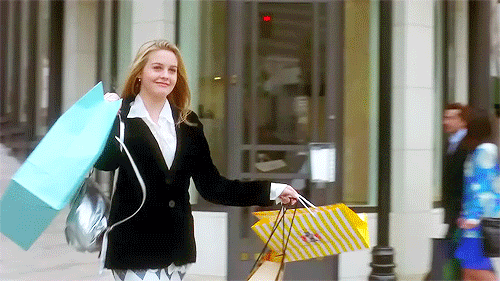 Join BHG Singapore in their move to reduce single-use plastics and bring your own shopping bags! In case you forgot your shopping bag, don't worry! You can purchase a BHG Beauty Library tote bag from the Beauty Library counter. It'll be handy for all your future shopping visits. So, whatcha waiting for? Head over to BHG Bugis and pamper yourself, cuz sis you deserve it!