As working adults in Singapore, we cannot escape from frequent spine and back pain. Apart from work, our sedentary lifestyles that include hunching in front of a computer as we type away, or staring down at our smartphones, unhealthy eating habits can all take a huge toll on our spine health resulting in backaches, shoulder pains, neck strains and such. If you find yourself caught in such a situation and are looking for relief from it, well the best answer to your problems is to visit chiropractors in Singapore.
Chiropractors are healthcare professionals who can effectively help 'crack' your bones. They specialised in reducing back pain and improving the condition of your spine muscles. Plus, in general, chiropractors use non-invasive and natural methods which makes it is an excellent alternative to Western medicine. Beauty Insider did the research and here we present everything you need to know about chiropractors in Singapore.
---
Firstly, What is Chiropractic Treatment?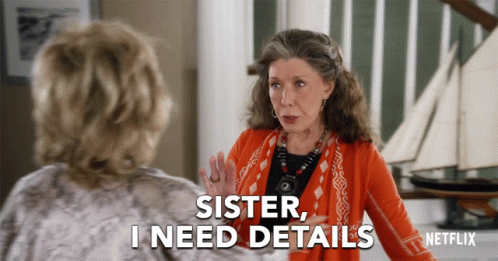 Chiropractic treatments are a non-invasive method that can help improve your spine health without the use of medicines. It is becoming more and more popular in Singapore as an alternative to medicine and surgery for back, neck and spine problems. Typically, a chiropractic treatment starts off with a consultation where the chiropractor will analyze your problems and come up with a tailored plan for you. After that, you will go in for your session, depending on your needs, you may have to go for a total of 10 to 50 sessions.
---
What Problems Can Chiropractic Cure?
In general, chiropractic aims to provide relief to spine-related issues. If you are suffering from chronic back pain, neck pain, arthritis, slipped disc or any other sprains in your body, chiropractic is good for you. At other costs, chiropractic can also treat headache, migraines, leg length discrepancy, stress, anxiety and insomnia.
---
How Much Are Chiropractic Treatments In Singapore?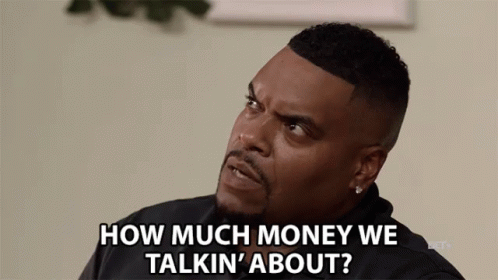 Well, that truly depends on the clinic and also the type of treatment you need. On average, the first session would cost you $50-$100. Some clinics do offer special discounts for the first-time customer. Some clinics also offer packages where you can save between 20-30%.
---
Who Are The Popular Chiropractors in Singapore?
Now, we bet you are wondering where do I find a reputable chiropractor in Singapore? Well, fret not, below we have gathered 10 of the most popular chiropractors in Singapore who can ease all your pain.
1. Healing Hands Chiropractic & Physiotherapy
With four outlets around town, Healing Hands is one of the most popular chiropractors in Singapore. The clinic host eight professional chiropractors who are highly-qualified with years of experience in improving their patients' conditions. Unlike most chiropractic centres, at Healing Hands they provide personalised services to offer the best level of care. So, head down to whichever outlet that is closer to you and immerse yourself in an experience like no other.
Address: Address: 24 Raffles Place, #12-06A Clifford Centre, Singapore 048621
Opening Hours: Mon (10am–1:30pm, 3–8:30pm), Tues & Wed (2.30pm-8.30pm), Thurs (10am–1:30pm, 3–8:30pm), Fri & Sun (Closed), Sat (9am–1pm, 1:30–4pm)
Contact Number: +65 6532 2337
Website: www.healinghands.com.sg
2. Singapore Pain Solutions
Founded in 2015 by Dr Jeff Ederer and Dr Jenny Li, Singapore Pain Solutions has established itself as one of the most prestigious chiropractors in Singapore. With a team of professional and skilled chiropractors, this clinic assures to provide excellent treatments for all sort of chronic body pain ailments. Another highlight about them is that they are one of the very few places that offer specialised chiropractic treatments for athletes and children.
Address: 116 Lavender St, #01-02, Singapore 338730
Opening Hours: Mon (10am-1pm, 3-7pm), Tues, Wed & Fri (10am-1pm, 3-8pm), Thurs (11am-1pm, 2-6pm), Sat (9am-3pm), Sun (11am-3pm)
Contact Number: +65 6384 7385
Website: www.sgpainsolutions.com
3. Light Chiropractic
With more 17 years of hands-on experience, Light Chiropractic is led by Dr Theo Kieu. He has done more than 700,000 chiropractic adjustments to the date. Another standout point is that the prices at Light Chiropractic are very valuable and they offer many packages which can help you save lots of money. Not just can they treat chronic back pain but also can also treat your severe headache, asthma, insomnia, and more.
Address: 20 Malacca St, #09-00 Malacca Centre, Singapore 048979
Opening hours: Mon & Wed (9am-7pm), Tues (10am-7.30pm), Thurs (9am-7.30pm), Fri (9am-2pm), Sat (9am-3.30pm), Sun (Closed)
Contact Number: +65 6336 4063
Website: www.lightchiropractic.com
4. Chiropractic First
Chiropractic First is one of the largest chain of chiropractors in Singapore. They have more than 20 different clinics not just in Singapore but also around the world. All of their doctors are highly experienced and are trained. In fact, some of them have even worked with Olympic athletes! Apart from offering chiropractic care, they also offer decompression therapy and treatments for children and pregnant mothers.
Address: 460 Alexandra Road #02-11 Alexandra Retail Centre, Singapore 119963
Opening Hours: Mon & Fri (8:30am–1:00pm), Tues (3:00-7.00pm), Wed & Thurs, Sat (9:00am–1:00pm), Sun (Closed)
Contact Number: +65 6261 1081
Website: www.chiropractic-first.org
5. Natural Healings Chiropractor
Combining, both chiropractic and also traditional Chinese medicine services, Natural Healings is a holistic healthcare provider with eight clinics all around Singapore. They are known for their Trigonal Health Program which combines internal and external healing practices for a more rounded treatment. All their therapists and chiropractors are trained in this program which has an excellent success rate.
Address: Jurong East CPF Building #04-06, 21 Jurong Gateway Rd Singapore 608546
Opening Hours: Mon- Sat (10am to 2pm, 4pm – 8pm), Sun (Closed)
Contact Number: +65 8138 6088
Website: www.naturalhealings.com.sg
6. Atlas Chiropractic Clinic
Unlike other clinics, Atlas Chiropractic Clinic does not only treat their patients but also educate them about preventing musculoskeletal diseases. They offer a wide range of treatments that can give you a better physical life. Run by a team of professionals, Atlas Chiropractic Clinic will be able to solve any of your chiropractic problems.
Address: Atlas Chiropractic Clinic Pte Ltd, 545 Orchard Rd #05-09, Far East Shopping Centre, Singapore 238882
Opening Hours: Mon–Fri (9am–6pm), Sat (9am –1pm, by appointment), Sun (12pm – 2pm, For emergency and by appointment only)
Contact Number: +65 6333 5300, +65 6735 2685
Website: www.chiropractic.org.sg
7. Asia One Chiropractic
Led by Dr John Yi and Dr Neil Furuno, Asia One Chiropractic is one of the longest-running chiropractors in Singapore. Prior to every treatment, they give every patient a thorough analysis of the condition of their spine, as well as the steps needed to prevent injury and maintain good spinal health to increase productivity. Their mission is to educate, empower and encourage their patients about their knowledge of caring for their spinal health.
Address: 111, #07-12 Somerset Rd, TripleOne Somerset, Singapore 238164
Opening Hours: Mon (8.30am-1pm, 3-7pm), Tues (3-7pm), Wed (8.30am-1pm),
Thurs (11am–1pm, 3–7pm), Fri & Sat (8:30am–1pm), Sun (Closed)
Contact Number: +65 6733 2188
Website: www.asiaonechiropractic.com
8. True Chiropractic Group
Since opening its door in 2010, True Chiropractic has built a strong reputation for their impeccable services. They offer four main services, which are Chiropractic Treatment, Spinal Decompression Therapy, Osteopathy Treatment, Scoliosis Bracing System. Plus, unlike most places their treatments are very affordable. Prior to treatment, you'll receive an in-depth consultation, a physical examination and finally a chiropractic adjustment.
Address: 1 Fifth Ave, #04-07 Guthrie House, Singapore 268802
Opening Hours: Mon-Thurs (8:30am–1pm, 3–8pm), Fri (8:30am–1pm), Sat (8:30am–2pm), Sun (Closed)
Contact Number: +65 6466 7020
Website: www.truechiropractic.com.sg
9. Elite Spine Centres
Elite Spine Centres is a top-notch chiropractic and rehabilitation centre in Singapore that provide first-class physiological treatments that will help ease their pain and injuries. Led by Dr. Michael Bryant, a chiropractic specialist and also a member of the Alliance of Chiropractic (AOC) Singapore, this clinic guarantees optimal solutions for your therapeutic need.
Address: CT Hub, 2 Kallang Ave, #02-12/13, Singapore 339407
Opening Hours: Tues & Wed (8.3am-7pm), Thurs (8:30am–5pm), Fri (8:30am–7pm), Sat (9:30am–3:30pm),Sun & Mon (Closed)
Contact Number: +65 6904 8400
Website: www.elitespinecentres.com
10. Square One Active Recovery
Last but not least in chiropractors in Singapore is Square One Active Recovery. Unlike conventional methods, they offer chiropractic treatments with a twist. Using an evidence-based approach, all of their treatments are tailored specifically to what you need and you will be also prescribed with exercises to do at home. Their goal is to provide you with a long-term relieve!
Address: 13A Bukit Pasoh Rd, Singapore 089827
Opening Hours: Mon-Fri (12–7:30pm), Sat (2–5pm), Sun (Closed)
Contact Number: +65 8256 0162
Website: www.squareone.com.sg
---
Finally, Are Chiropractic Treatments Safe?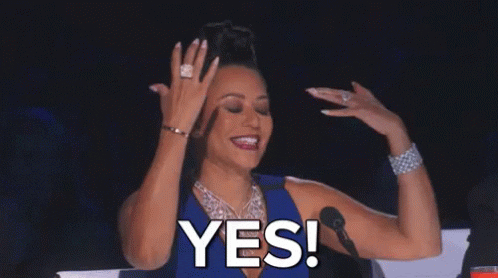 Yes, chiropractic care is generally considered safe. In fact, they are regarded as the most effective treatments for acute low back pain. But the treatment must be performed correctly by a trained and registered chiropractor. Going to someone with no experience can lead to severe side effects like aches, muscle cramps and stiffness.