Aesthetics
Dark Eye Circle Treatments: Blur It Out Naturally & Aesthetically!
Panda eyes, who?
By: Beauty Insider Journalist / May 30, 2023
Everyone has probably had dark circles at least once in their life. Either from burning the midnight oil studying, or working, or maybe just binge-watching your favourite TV show even though you have an 8am meeting the next morning. But despite how common they are, dark circles and puffy eyes usually aren't the "go-to' plan to present yourself. Hence, Beauty Insider is here to tell you everything you need to know about dark circle treatments in Singapore.
Disclaimer: The Beauty Insider platform does not promote or support any specific treatment. The information provided in this article is for educational purposes only, and we strongly advise all readers to thoroughly research and consult with a doctor accredited by the Ministry of Health before undergoing any aesthetic or medical procedures.
---
What Are Dark Circles and Puffy Eyes?
Dark circles are a result of the thin layer of skin below your eyes showing the blood vessels. These dark circles usually look purple, blue or dark brown depending on the colour of your skin.
Puffy eyes, on the other hand, are swelling around the area of the eyes. It is the appearance of swelling in the tissues around the eyes, which is known as the orbits. Additionally, it is almost always caused by the fluid buildup around the eyes.
---
So, What Causes Dark Circles & Puffy Eyes?
There are many reasons why people get dark circles. The most common cause is lack of sleep which can cause your skin to become dull and pale. Hence, allow for dark tissues and blood vessels beneath your skin to show. Lack of sleep can also cause fluid to build underneath your eyes, causing them to appear puffy.
Here are some other causes of dark eye circles:
Lack of sleep
Allergies
Hyperpigmentation
Thinning of the skin under the eyes
Anaemia
Frequent rubbing of the eyes
Ageing
Smoking
Thyroid conditions
Dermatitis
Dehydration
Glaucoma
Sinus
Stress
Excessive crying
Above are some of the most common causes of dark circles. However, this and in some cases can be a sign of a health problem like anemia. If your dark circles don't get better despite adequate sleep or at-home remedies talk with your doctor to help determine the underlying cause.
---
What Are The Treatments For Dark Circles in Singapore?
As annoying as dark circles can be, the good news is there are so many methods to remove dark patches around your eyes. Dark circle treatments are divided into two, which are the natural way and the medical way. Below, we have covered both methods to give a comprehensive picture of the various ways you can remove your dark circles. First off, let's start with the aesthetic treatments for dark circles.
Aesthetic Treatments For Dark Circles in Singapore
Below are a number of medical-grade dark circle treatments in Singapore that are proven effective in correcting dark eye circles. Below are some of the popular treatments along with a list of clinics that offers the treatment. All treatments below require no surgery and have zero downtime.
Eye Rejuvenation Treatments
1. Self Aesthetics Medical Clinic
Eyebag Rejuvenation treatment is designed to aid in reducing your dark circles. The fine lines, wrinkles and dark circles under the eyes are caused by the loss of collagen and fat as one gets older. Sometimes, sleep and natural remedies cannot possibly fix them.
Hence, this is where fillers come in. You can get eye rejuvenation treatment at Self Aesthetics Medical Clinic. The clinic aims to empower individuals to not only look but feel their best. They offer a wide range of effective and non-surgical rejuvenation treatments.
Some of the benefits of this treatment include:
Non-surgical improvement of the eye bag fat
Reduced downtime
Safe and effective
It stimulates collagen
It tightens and firms the loose skin below the lower eyelids.
This treatment is performed by Dr Vincent Tan, who has years of experience in the aesthetic field and has a special interest in filler injection and liquid facelifts. He was previously trained under a Japanese Plastic Surgeon, whose technique is known to produce natural-looking results, without facial overfilling syndrome that some people are worried about.
Price
Juvederm Volbella – $680 (1ml syringe)Rejuran i – $450 (1ml syringe)
Address
390 Orchard Rd, Palais Renaissance #03-10 & 11, Singapore 238871
Operating hours
Monday to Friday: 10:00am – 7:00pm
Saturday: 10:00am – 3:00pm
Sunday: Closed
Contact details
+65 67219700
book now with
2. V Medical Aesthetics & Laser Clinic
V Medical Aesthetics & Laser Clinic offers eye rejuvenation injections and laser treatments, including rejuran I sunekos eye, fotona eye lift laser, pico laser for eye, and more, that are safe and clinically proven to help boost collagen and eliminate signs of ageing around the eyes, such as pigmentation, wrinkles, and loose skin that gives the appearance of dark under-eye circles. V Medical Aesthetics & Laser Clinic has 18 qualified and experienced experts at 7 various clinic locations.
To book, click here.
Price
From $88 nett
Address
Novena: 101 Irrawaddy Road #11-01/02/03 Royal Square Medical Centre, 329565
Orchard: 360 Orchard Rd, #04-06 International Building, 238869
Somerset: 111 Somerset Rd, #04-09 TripleOne Somerset, 238164
Tampines: 2 Tampines Central 5, 05-07 Century Square, 529509
Woodlands: 6 Woodlands Square #09-07 Woods Square Tower 2, 737737
Tanjong Pagar: 160 Robinson Rd, 05-09/10 SBF Center, 068914
Jurong West: 1 Jurong west central 2 JP1 #02-21/21A Jurong Point Shopping Centre, 648886
Operating hours
Monday to Saturday: 10.30am – 8.30pm
Sunday & Public Holidays: Closed
Contact details
+65 98609990
3. Become Aesthetics Clinic
At Become Aesthetics Clinic, they offer quite a variety of dark eye circle treatments for you to choose from. Offering Skin Repairing Injectables, you can opt for their Sunekos Eye, Rejuran I and Pico Laser treatments. The Sunekos Eye treatment is a unique injectable made of Hyaluronic Acid and a patented formulation of 6 Amino Acids. It helps stimulate elastin and collagen production, as well as enable Extra Cellular Matrix regeneration. Rejuran I is a Polynucleotide based injection treatment that helps with reducing wrinkles and dark eye circles. Lastly, Pico Laser is a laser treatment that helps to reduce pigment under the eyes. Thus, brightening your skin.
Price
Sunekos Eye $750 | Rejuran I $300 | Pico Laser $88
Address
Click here for all outlets
Operating hours
Monday – Saturday: 10.30am – 8.30pm
Closed on Sundays & Public Holidays
Contact details
+65 8100 6660
4. New York Skin Solutions
Established in 2004, New York Skin Solutions offers numerous solutions for those suffering from skin problems. Their Eye Rejuvenation Treatment was awarded Beauty Insider Singapore's Spa & Salon Awards 2023 for Best Anti-Ageing Eye Treatment and the Readers' Choice Award 2023. This treatment uses a proprietary blend of peptides, Lipopeptide Acetate, and various botanical extracts in tandem with an ultrasound machine to deliver the active ingredients into the skin's dermis layer. This treatment works by stimulating collagen regeneration, improve blood circulation, and drain accumulated toxins around the eye area.
New York Skin Solutions is currently having a promotion where you can enjoy the first trial at only $48. This promotion is limited to new customers aged 18 and above, and can only be redeemed once per customer. The regular price for this treatment is $560, so be sure to snag this promo while you still can. Read all about this treatment here.
Price
Eye Rejuvenation Treatment – Promo: $48 for new customers
Address
Click here for all locations
Operating hours
Monday – Saturday: 11am – 9pm
Sunday & Public Holiday: 11am -7pm
Contact details
Click here for all contact details
book now with
5. Perfect Aesthetic
Perfect Aesthetic offers a wide range of treatments that include weight management, skin tightening, bust lifting, eye rejuvenation, skin clarity, and hair removal. Their R6 Eye Treatment was awarded the Best Eye Treatment and Bloggers' Choice Award 2023 for Beauty Insider Singapore's Spa & Salon Awards 2023. This non-invasive treatment uses a device that emits three radio waves simultaneously to lift sagging skin and minimise the appearance of dark circles, revealing a revitalised look.
Price
$8.80 for the first trial
Address
Wisma Atria, Office Tower, #13-06, 435 Orchard Road, 238877
Opening Hours
Mondays – Saturdays: 10 am – 8 pm
Sunday and Public Holidays: 11 am – 7 pm
Contact Details
+656239 5715
book now with
6. Arium Clinic
The brainchild of Dr Donna Chow, who has over 10 years of experience in medical aesthetics, Arium Clinic is an aesthetic clinic that offers numerous beauty treatments, including eye rejuvenation treatments. In particular, their Radiant Eye Lift treatment has won Beauty Insider Singapore's Best Anti-Ageing Eye-Treatment and Beauty Insiders' Choice Award 2023!
The Radiant Eye Lift treatment is Arium Clinic's signature treatment, and is designed to treat droopy eyelids and undereye bags without any surgery. It's non-invasive, completely painless, and doesn't require any downtime as the treatment uses devices to lift and tighten the delicate skin around the eyes. For two sessions, the Radiant Eye Lift treatment is now priced at $398.
Price
$398 for two sessions
Address
583 Orchard Road, Forum The Shopping Mall, #02-26/27 Singapore 238884
Opening Hours
Mon – Fri: 10 am – 7 pm
Sat: 10 am – 6 pm
Sun & PH: Closed
Contact Details
65 6970 7488
book now with
7. Healthsprings Laser & Aesthetic Clinic
Healthsprings Laser & Aesthetic Clinic has over 20 years of experience in the industry. They offer a myriad of treatments ranging from fillers, hair loss, vaginal rejuvenation, threadlift to profhilo. Additionally, they also offer the Fotona Eye Lift which is a non-invasive treatment that can help to rejuvenate the eye area. During the 45-minute session, they will utilize three laser modes to promote collagen production, minimize the signs of ageing and tighten the skin. The Fotona Eye Lift treatment helps to lift droopy eyelids, prevent eye bags and minimize the appearance of dark circles.
Price
$380 for the first trial
Address
541 Orchard Road #11-01, Liat Towers Singapore 238881
Operating hours
Monday to Friday: 9 am – 5 pm
Saturday: 9 am – 1 pm
Sunday: Closed
Contact details
+65 97282861
+65 68368386
book now with
Ultherapy
Ultherapy is one of the most popular dark circle treatments in Singapore. This aesthetic treatment for dark circles that are costed by signs of ageing. Yes, as you age the dark circles under your eyes become worse because of the loss of collagen in the skin around the eyes area.
Ultherapy can help stimulate your body into producing more collagen. Using ultrasound energy, this non-invasive treatment has the capability to penetrate deep into the skin passing the epidermis, dermis, and fat/connective tissue.
Some of the benefits of this treatment include:
Improves collagen production
Non-invasive
Require no downtime at all
Increase skin thickness and tightness
Tightens the skin by increasing the muscles' holding power
1. Halley Medical Aesthetics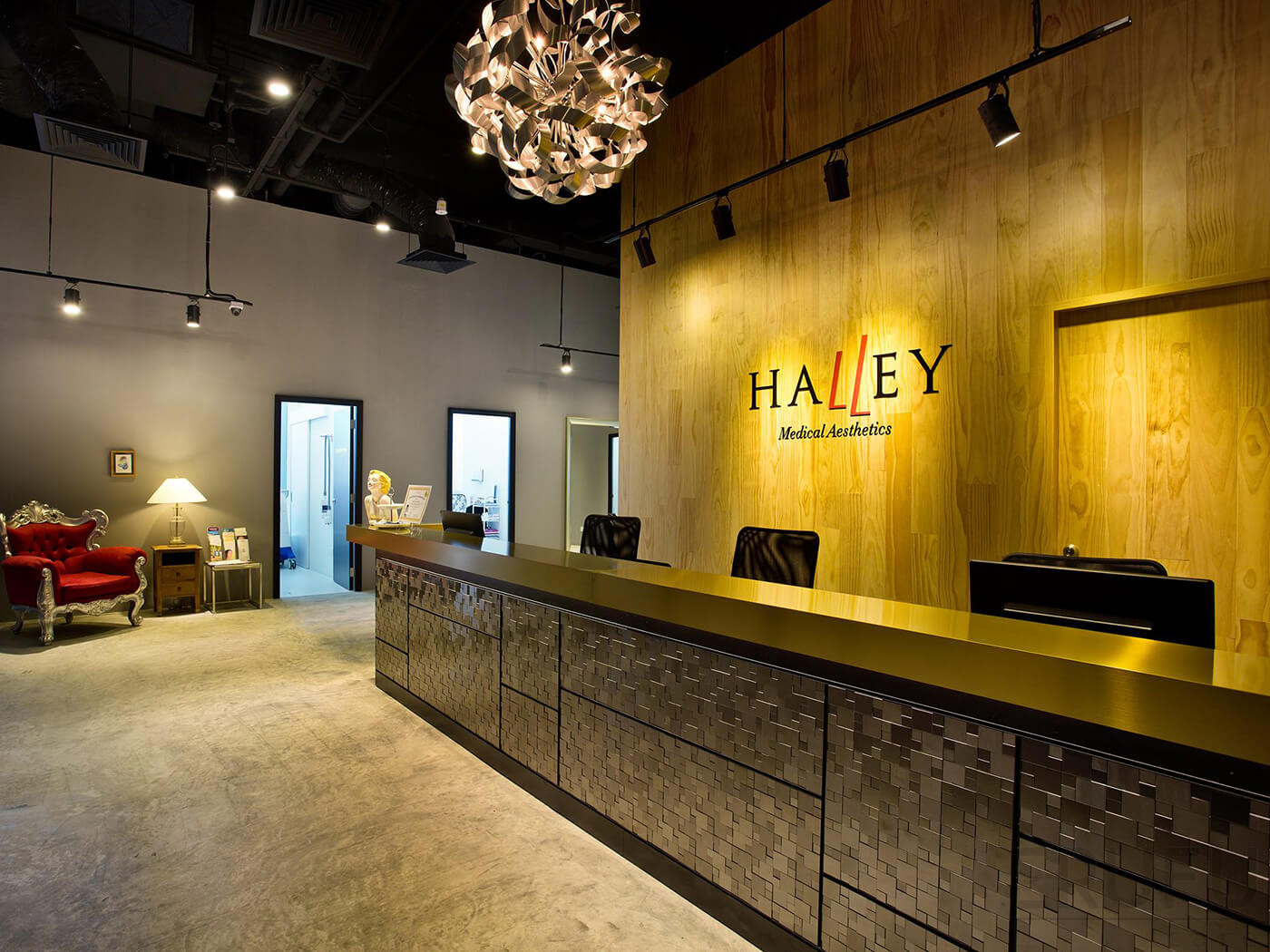 Halley Medical Aesthetics offers a plethora of treatments including Ultherapy. The doctors at Halley Medical Aesthetics follow the Amplify Protocol recommended by Merz Aesthetics (Merz). The treatment involves delivering 800 lines or shots of focused ultrasound energy.
| | |
| --- | --- |
| Price | Contact Halley Medical Aesthetics for full-price details |
| Address | 277 Orchard Road, #03-15 Orchard Gateway, Singapore 238858 |
| Operating hours | Monday to Sunday: 10:00am – 9:00pm |
| Contact details | +65 66975303 |
book now with
Dermal fillers
Though, dermal fillers are often associated with facial sculpting to restore facial contours but little did you know it is also helpful in reducing dark circles. Unlike Ultherapy, an undereye dermal filler will fill up the hollow space and the irregular pigmentation of the skin.
When that area is volumised, it reduces the appearance of the dark eye circle. Another good thing about derma fillers is that the treatment is minimally invasive, fast, and requires no downtime.
Some of the benefits of this treatment include:
Stimulates collagen production
Reduces wrinkles
Improves skin elasticity and thickness
Cheaper compared to other treatments
1. Prive Clinic
Prive Clinic offers derma fillers for its dark circle treatment.. Using, hyaluronic acid fillers, it helps to fix dark circles caused by hollowness and loss of fat. The hyaluronic acid fillers can fill up the hollowness and make your skin tone look uniform.
Price
Contact Prive Clinic for more details
Address
Palais Renaissance #03-03, 390 Orchard Road, Singapore 238871
Operating hours
Monday to Friday: 10:00am – 8:00pm
Saturday: 10:00am – 6:00pm
Sunday: Closed
Contact details
+65 96565380
book now with
Threadlift
Threadlift is a good alternative to complicated aesthetics for eyebags. It is a quick and easy way to treat eye bags and dark circles. The treatment starts off with the application of numbing cream and then the doctor will inject local anaesthesia. After that, he/she will insert fine thin threads under your skin with a thin yet flexible thin tube (cannula).
The cannula will gently push your skin aside to minimise discomfort and bruising. No incision of the skin is made. Once the threads are inserted, they can be tightened as desired. Then, the ends of the threads are cut off. No stitches are necessary!
Some of the benefits of this treatment include:
No incision or cuts
Short recovery time
Tightens the saggy areas
Push collagen growth
1. The Chelsea Clinic
The Chelsea Clinic in Singapore offers thread lift for eye bags. Using scaffold threads, it helps restore glow and youthfulness back into your fatigued eyes. Though thread lifts are generally a complex treatment, numbing cream and local anaesthetic are used before the doctor inserts PDO. threads under the skin to a depth of about 3-5 millimetres, creating an immediate lifting effect.
Price
Contact the Chelsea Clinic for more details
Address
501 Orchard Rd, 04 / 05 08A, Singapore 238880
Operating hours
Monday, Tuesday & Friday: 9:30am – 6:30pm
Wednesday & Thursday: 9:30am – 3:00pm
Saturday: 9:30am – 1:00pm
Sunday: Closed
Contact details
+65 67358833
book now with
Laser Treatment
Laser treatments are widely used to treat various skin conditions and beauty needs. Some common uses of lasers includes acne scar and tattoo removal. On top of that, lasers are also commonly used to treat ageing skin which includes face-lifts and treatments for hyperpigmentation.
Another good thing about the laser is that it is non-invasive and requires very minimal downtime. For dark circles, lasers are effective in breaking down pigments into smaller molecules. This then tightens the skin and also promotes collagen production.
Some of the benefits of the treatment include:
Non-invasive
Gives more eye lift
Help reduce hyperpigmentation
Tighten the under-eye skin
1. Sozo Clinic
It is important to note that not all lasers are suitable for the under-eye area. So, it is important to do your research and find out the clincis that offers lasers for dark circles. Sozo Clinic Singapore offers four different types of laser services for dark circle issues! All of their laser treatments are dermatologically approved and can tighten the loose, saggy skin and generate new collagen to volumise the undereye area.
Price
Contact Sozo Clinic for more details
Address
1 Raffles Place, #05-12/13, Singapore 048616
Operating hours
Monday to Friday: 10:00am – 8:00pm
Saturday: 10:00am – 3:00pm
Sunday: Closed
Contact details
+65 69351811
book now with
---
Natural At-Home Treatments for Dark Circles
Below are six simple and natural treatments to cure your dark circle at a fraction of the cost. Not just are these treatments cheaper alternatives to aesthetic procedures but safer too!
1. XLASH Rejuvenating Eye Gels
A method that is technically considered an at-home method is using products for your eyes! For example, the XLASH Rejuvenating Eye Gels is a great mask that targets dark circles and puffiness. Besides that, it also helps target fatigue, crow's feet, dehydrated eye contours and fine lines. Its formula contains a cocktail of 11 key ingredients that are also natural. Thus, it has the benefit to help improve the look of your crow's feet and fine lines.
Contains 30 pairs of eye gels inside, it can help hydrate and revitalise the contours of your eyes for a fresher look! With the help of advanced hydra-gel technology, it helps accelerate the release of actives on the epidermis. Many users have seen drastic results and have shared their testimonial results after daily masking for a week! Apply these eye gel pads onto your eyes after a refreshing shower is sure to make your feel even more refreshed! Get it here now!
2. Cold Compress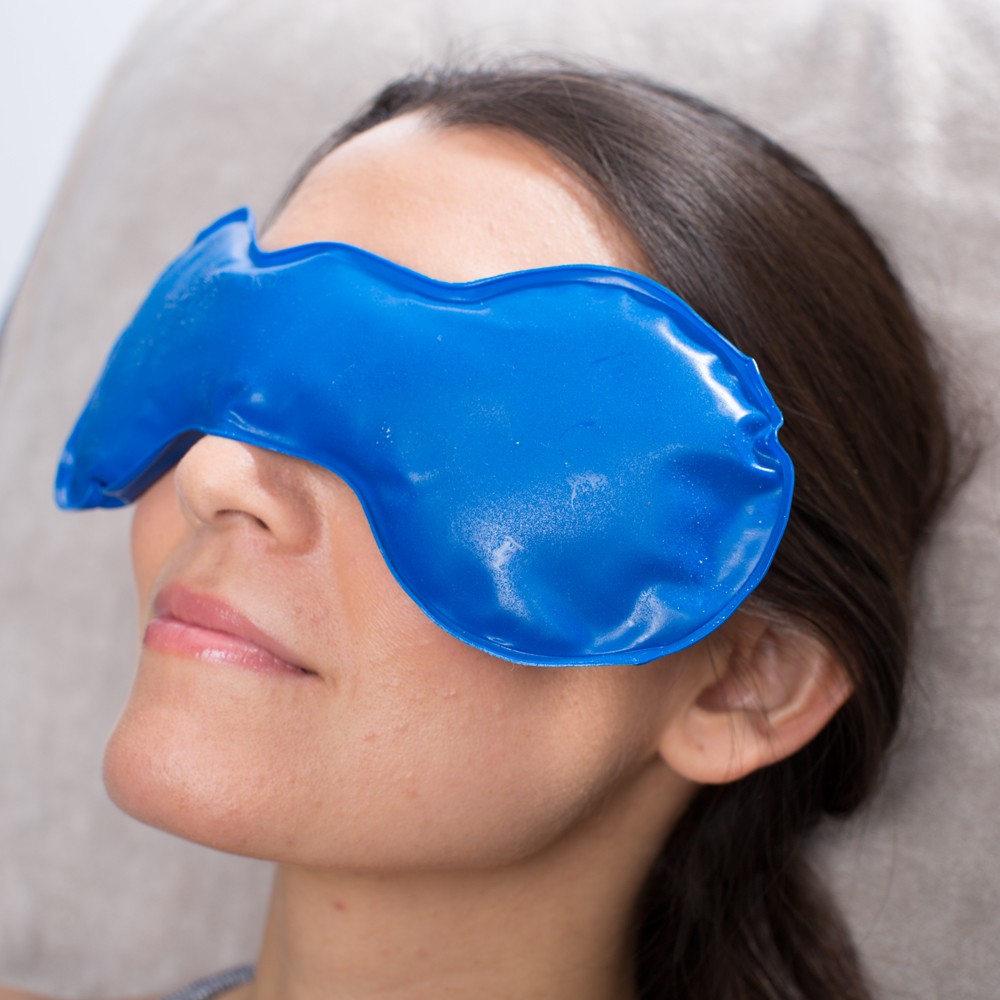 A cold compress can reduce the swelling of the under eyes and shrinks the dilated blood vessels. This helps reduce puffiness and eliminate the off-chance dark circles.
3. Sleep More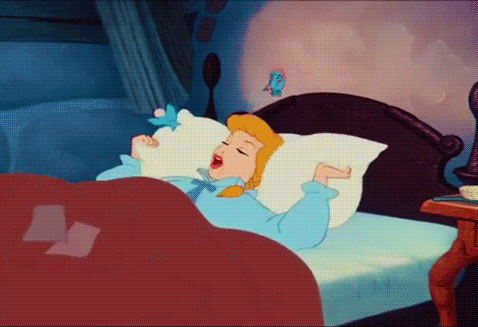 Catching up on sleep reduces the appearance of dark circles as sleep deprivation causes your skin to appear pale and the dark circles more obvious. It is important to get seven to eight hours of sleep.
4. Cold Tea Bags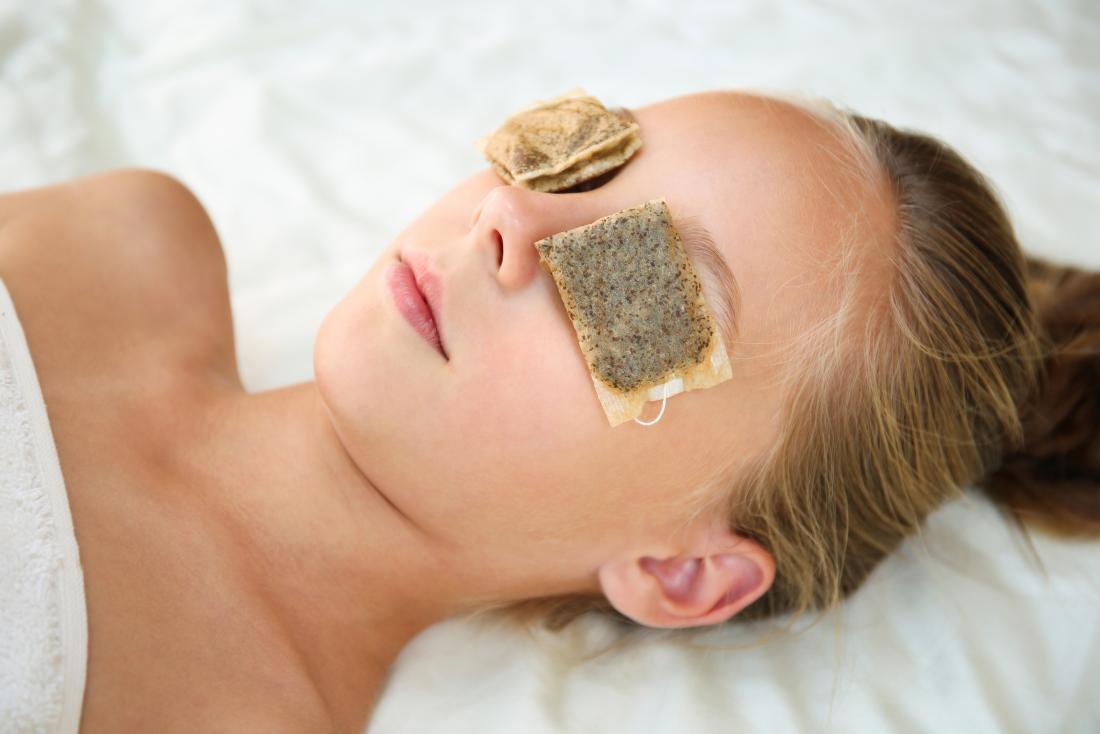 Chill the tea bags and apply them to your under eyes. As the tea contains caffeine and antioxidants, it helps stimulate blood circulation as well as shrink your blood vessels. The cold also helps to reduce swelling and you'll have a nice herbal smell after too.
5. Tomatoes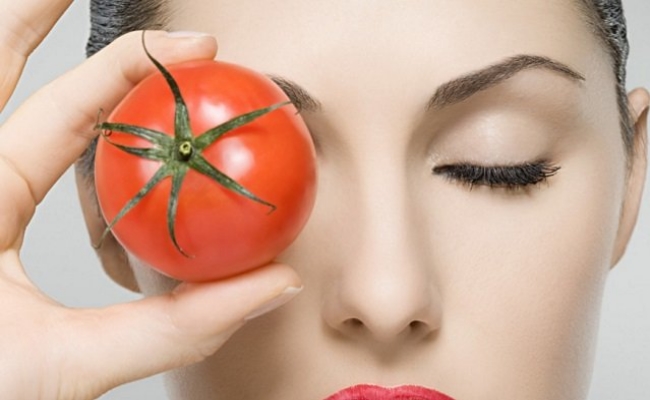 As tomatoes are high in lycopene, it helps create softer and more supple skin. This can then reduce the appearance of dark under eyes. Leave the tomato slices on for about 10-15 minutes to help reduce your dark circles and puffiness.
6. Potatoes
Potatoes are a great source of Vitamin C. That makes it a great synthesis of collagen in promoting healthier and younger-looking skin. Grate some potatoes and leave them under your eyes to get rid of those dark circles.
7. Cold Milk
Milk contains a high concentration of Vitamin A, which contains retinoids. Retinoids can help keep the skin looking young and bright. Soak a cotton pad in a bowl of milk and leave it under your eyes for about 10 minutes.
For more beauty infos, make sure to follow us on Instagram and Facebook. Also, visit our Insider Mall to shop and get rewarded!