Is your skin breaking out more than usual during the pandemic? Although face masks are the new norm, so too are inflammatory skin conditions like mask acne, eczema and contact dermatitis. In addition, there has been an increasing number of local searches online for a good dermatologist in Singapore. This is no mere coincidence seeing as how many Singaporeans are now dealing with skin ailments due to long hours of mask-wearing daily. So without further ado, here's all you need to know about finding a dermatologist in Singapore for your unique skin needs.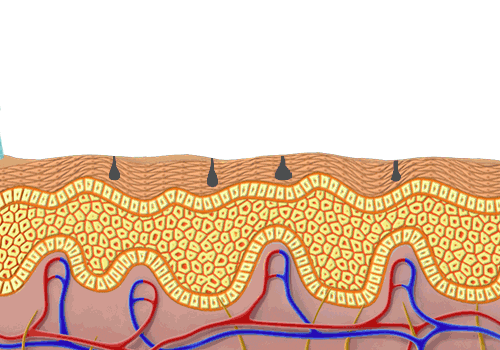 What is a dermatologist?
Essentially, dermatologists are doctors who specialize in the treatment of conditions pertaining to the skin, hair and nails. As the skin is our body's largest organ, a dermatologist can potentially identify and prescribe treatment for over 3,000 types of skin conditions. Besides the most common skin condition acne, treatments also cover other skin conditions like eczema, rosacea, psoriasis and even skin cancer.
How do I find a good one?
Aside from credible reviews from real patients, it's important that you do your research beforehand to determine a dermatologist's medical background and practical experience.
6 years of extensive training in dermatology
First and foremost, a dermatologist in Singapore needs to complete 6 years of training in dermatology after medical school to be deemed a legitimate skin specialist. This includes completing 3 years of training in internal medicine and another 3 years of advanced specialist training. In Singapore, most dermatologists in training will spend their time learning the ropes at the National Skin Centre (NSC) and training hospitals like the Singapore General Hospital and the National University Hospital.
Over 5 years of hands-on experience
After 6 years of training, dermatologists usually start off as associate consultants in dermatology. A year later, they will move on to become full-fledged consultants. However, it will only be another 5 years before they can become a senior consultant in a public institution. On the other hand, dermatologists in private practice do not hold the senior consultant title. Instead, they remain consultants at public hospitals to build up experience for their own private practice.
Click here to access the Singapore Medical Council's directory to check your dermatologist's year of certification.
How many types are there?
Generally speaking, dermatologists in Singapore come in 2 key categories. The first includes those who have a focus in medical dermatology, while the second specializes in cosmetic procedures.
(A) Medical Dermatology
Medical dermatologists are well-versed in diagnosing, analyzing and treating a variety of skin conditions and diseases. This includes but are not limited to:
Acne (all forms, including cystic acne)
Eczema
Rosacea
Psoriasis
Seborrheic dermatitis
Cradle cap and other skin conditions in infants and children
Fungal infections on the skin, scalp and nails
Allergic reactions
Autoimmune disorders
(B) Cosmetic Dermatology
Besides the most common aesthetic procedures we know as Botox and fillers, cosmetic dermatologists also specialize in lasers and threadlifts. If you don't know what threadlifts are, they are a type of minimally invasive facelift that uses medical-grade threads to tighten and lift sagging skin.
Private or public?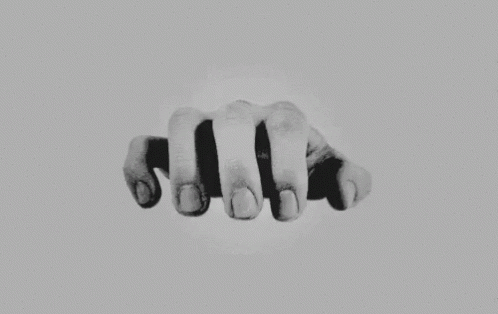 The key differences between seeing a dermatologist in the private and public sector are cost, time and convenience. In terms of time and convenience, it is easier to get an appointment with dermatologists in private practice. In fact, many of them are willing to accept walk-ins and appointments at short notice. This makes it convenient for those who have a pressing skin condition and don't feel comfortable waiting for a long time to get it checked. Conversely, dermatologists in the public sector and those under the subsidy of NSC do not accept walk-ins and require a waiting time of up to 6 weeks. According to the experts on Doctors x Dentists, some skin conditions may improve on its own by the 6th week. Hence, a good tip is to take pictures of your skin condition at its worst so you can share it with your dermatologist upon your visit.
Is it expensive?
Next, let's talk about the cost. Obviously, dermatologists in private practice will charge a much higher rate than those in the public sector. For instance, a private dermatologist can charge up to $140 for your initial consultation. This does not include medication, which can be an additional cost of up to $300 on your total bill. On the other hand, rates in the public sector are much lower and more pocket-friendly. Generally, the subsidized rates for Singaporean citizens at NSC are $36 for the initial consultation and $34 for a follow-up checkup. However, since NSC is a training hospital, do take note that most first consultations in the public sector are done by a Medical Officer in training. Moreover, other factors that contribute to the total cost of your bill include follow-up treatments, and the type of procedures you are prescribed.
Can I get a subsidy for seeing a dermatologist?
As skin treatments are typically cosmetic or aesthetic in nature, they are not usually eligible for a subsidy or claims under Singapore's national medical savings scheme (MediSave). However, certain skin conditions that require urgent medical attention like a suspicious mole or skin cancer may be eligible for a subsidy.
How do they differ from general practitioners and aesthetic doctors?
In a nutshell, general practitioners (GPs) are not specialized in dermatology and have a limited access to topical creams and treatments for skin conditions like acne and eczema. Hence, they are only able to prescribe antibiotics and corticosteroid creams at most. On the other hand, dermatologists have a wider access to topical creams like retinoids, laser treatments and medication like Roaccutane for severe skin conditions like cystic acne. Finally, aesthetic doctors tend to have state-of-the-art technological equipment and procedures for scars and other skin conditions. However, this means that they charge a steeper fee than GPs and dermatologists. Ultimately, it all depends on your own specific skin needs and preferences, so it's important to do your research thoroughly beforehand.
10 skin specialist clinics in Singapore
On top of doing your research, we recommend that you check out real reviews from real patients before making a decision. Also, remember that if you don't feel comfortable after your initial consultation, you have the choice to find another dermatologist who is able to meet your specific skin needs. To help ease your research process, here are 10 dermatologist clinics in Singapore that are well-reviewed online by actual patients, in no particular order.
1. Dermatology & Co
Led by Dr Ker Khor Kia and Dr Tan Wei Sheng, Dermatology & Co offers an extensive range of skin treatments for skin conditions like eczema, mature skin and even skin cancer. Dr Ker has professional training in Singapore as well as the US, while Dr Tan made the Dean's list 5 years in a row in medical school at the National University of Singapore.
Opening Hours: Weekdays: 8:30am – 5:30pm, Sat: 8:30am – 12:30pm, Sun & Public Holidays: Closed
Contact: +65 6775 0907
Address: 6 Napier Road, #09-07, Gleneagles Medical Centre, Singapore 258499
2. Priya Sen Skin & Laser Centre
Dr Priya is the sole dermatologist here at Priya Sen, and is well-known for her holistic approach to dermatology. In addition to mole and skin cancer screening, she also specializes in the treatment of eczema, psoriasis, rosacea, fungal infections, warts and benign skin growths.
Opening Hours: On an appointment basis only
Contact: +65 6635 6981
Address: 10 Jalan Serene, #02-03 Serene Centre Singapore 258748
3. Stephanie Ho Dermatology
With over 20 years of training in the UK, Dr Stephanie Ho specializes in providing customized skin solutions for your dermatological needs. On top of treating common skin conditions like eczema, rashes and skin infections, she also treats skin conditions in children has experience removing cysts, moles, birthmarks and skin cancer lesions.
Opening Hours: Weekdays: 9am – 6pm, Sat: 9am – 1pm, Sun: Closed
Contact: +65 6951 5459
Address: 9 Scotts Road, Pacific Plaza, Scotts Medical Center #08-05, Singapore 228210
4. National Skin Centre (NSC)
This is where many dermatologists come to get their training and hands-on experience. Offering a large panel of experienced dermatologists as well as medical officers in training, NSC has various subdivisions in dermatology. This includes clinics for acne, contact dermatitis, eczema, hair and nails, psoriasis, photodermalogy, skin cancer, wounds and lymphoma.
Opening Hours: Weekdays: 8am – 5pm, Weekends: Closed
Contact: +65 6253 4455
Address: 1 Mandalay Road, Singapore 308205
5. The Skin Specialists and Laser Clinic
Always with a kind smile and a calming presence, dermatologists Dr Colin Theng and Dr Mark Tang are the founders of The Skin Specialists and Laser Clinic. Dr Colin himself is the former chief of NSC's Psoriasis Unit and Phototherapy division.
Opening Hours: Weekdays: 8:30am – 5:30pm, Sat: 8:30pm – 1pm, Sun & Public Holidays: Closed
Contact: +65 6262 6298
Address: 820 Thomson Road, Mount Alvernia Medical Centre D, #07-61, Singapore 574623
6. Dermatology and Surgery Clinic
Known as one of the most established private dermatology centres in Singapore, D&S Clinic is led by 4 dermatologists – Dr Raymond Kwah, Dr Melvin Ee, Dr Henry Loh and Dr Tay Liang Kiat. Their main specialties include the treatment of skin cancer and skin surgery.
Opening Hours: Weekdays: 8:30am – 1pm & 2 – 6pm, Sat: 8:30am – 1pm, Sun: Closed
Contact: +65 6881 0028
Address: 290, Orchard Road, Medical, #07-11/12 Paragon, Singapore 238859
7. Dermatology Associates
With a board of veterans leading this private practice, Dermatology Associates is one of the leading private skin specialist groups in Singapore. Run by Dr Ang Por, Dr Lawrence Khoo, Dr Cham Yuin Chew and Dr Patricia Ng, the group currently has 3 clinics and offers a comprehensive range of laser equipment for targeted skin treatments.
Opening Hours: Weekdays: 8:30am – 5:30pm, Sat: 8:30am – 12:30pm, Sun: Closed
Contact: +65 6333 8108
Address: 290 Orchard Road, #15-05/06, Singapore 238859
8. Thomson Specialist Skin Centre
Run by dynamic dermatologist duo Dr Tan Hiok Kee and Dr Audrey Tan, Thomson Specialist Skin Centre treats a variety of skin conditions including hair and nail fungal infections. Additionally, the clinic also offers screening and treatment of sexually transmitted diseases.
Opening Hours: Weekdays: 8am – 5pm, Sat: 8am -12pm, Sun: Closed
Contact: +65 6397 6006
Address: 10 Sinaran Drive, Novena Medical Center, Square 2, #10-05, Singapore 307506
9. Tham Siew Nee Skin Clinic
With a 4.9 star rating on Google, the Tham Siew Nee Skin Clinic has established themselves as a trustworthy provider of skin treatments in Singapore. The clinic is run Dr Tham herself and Dr Koh Hong Yi, both of whom have over 60 years of dermatological experience between them.
Opening Hours: Weekdays: 8:30am – 1pm & 2pm – 5pm, Sat: 8:30am – 1pm, Sun: Closed
Contact: +65 6476 6821
Address: 6 Napier Rd, #07-08 Gleneagles Medical Centre, Singapore 258499
10. Joyce Lim Skin & Laser Clinic
With over 20 years of experience under her belt, Dr Joyce is a veteran in dermatology and laser surgery. She has also trained under renowned dermatologists and laser surgeons in the US and Europe.
Opening Hours: Weekdays: 8:30am – 6pm, Sat: 8am – 2pm, Sun: Closed
Contact: +65 6834 9159
Address: 290 Orchard Rd, #11-16 to 20 Paragon Medical Suites, Singapore 238859