As a typical Singaporean we are all guilty of turning our 'cheat day' into a 'cheat week'?! Some nights you just want to go for those extra shots of Vodka or eat a meal enough to feed a family of four (it happens, we aren't judging!) Whatever it is that you throw into your system, we bet the next day your body desperately wants relief from it. This is when detox drinks come in handy! If you don't know anything about detoxing, don't worry because Beauty Insider has got you covered on all things everything you need to know about detox drinks in Singapore!
---
What is a Detox Drink?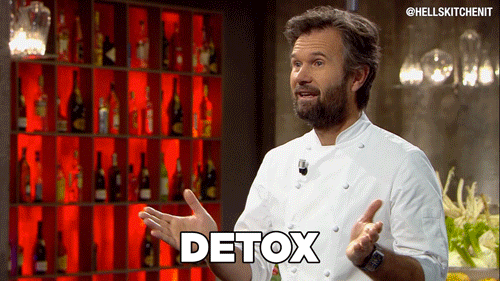 As the name suggests, detoxing is a process of removing anything bad and toxic from your system. It a process of rejuvenation or cleansing of your body through the consumption of mixing a few fruits and veggies followed by short-term fasting. Generally, a detox drink should contain ingredients that promote one or more of the following benefits for your body:
Alkalising
Digestion
Reducing inflammation
Boosting metabolism
Immune system functionality
Hydration
Liver function
In the book 'The Detox Cookbook and Health Plan' by Maggie Panell, said that detoxing a is an ancient therapy that has been practised in various forms for hundreds of years! People back then believed that cleansing the digestive system is important for overall well-being. It can help the body eliminate waste products and various toxins absorbed from external sources and produced by the body itself.
---
What are The Benefits of Detoxing?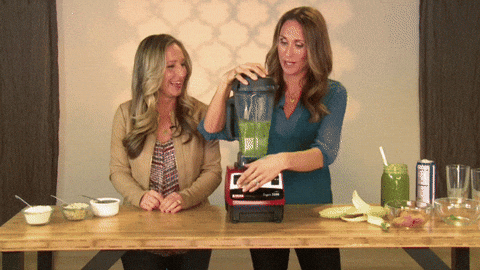 Like we said earlier, detoxing can help you get rid of toxins in the body and develop the habits that will keep you on track for a healthier life. Though our body has its own natural mechanisms like the liver, sweat and urine to get rid of its own toxics sometimes these vital organs work too hard and need a break. A detox drink is a great way to take the pressure off your organs, so you can keep them strong for the future!
With that said, there are many different types of detox drinks where each one carries its own set of benefits and results. But no matter which you choose, the benefits of detoxing can't be denied. Here are some of the most common benefits of detox drinks:
Aid in weight loss
Boost your energy
Protect your body from illness
Clear up your skin
Promote better sleep
Slow the sign of ageing
Well, these are just some of the benefits of detox drinks, in fact, the list can just go on! However, don't get confused with the concept of detoxing! The whole purpose of detox is to help your body function efficiently – not overworking it! It can help you be well hydrated with your metabolism firing. Plus, can also alkalise your body and restore balance from consuming too many acidic foods and drinks, which often can lead to inflammation and bloatedness.
---
What are the Best Detox Drinks in Singapore?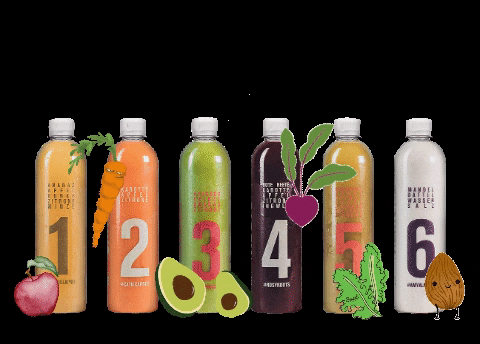 There are plenty of detox drinks in Singapore claiming to help reduce body fat, boost your stamina or that can help you achieve a flat stomach in three days! Though we are not against these supplements we are definitely not referring or recommending those detox drinks to you! Because unlike those chemical dense substances, it is better to make a detox drink using natural everyday ingredients that you can find at home! Below, we have gathered 10 homemade detox drinks in Singapore that can help boost your metabolism and get you started on the weight loss journey.
1. The Ultimate Green
Ingredients:
3 carrots
3 kale leaves
2 celery stalks
2 beets
½ onion
2 garlic cloves
½ lime juice
How to Do:
Clean and chop all the veggies into fine cubes
Blend all of the ingredients together until it becomes smooth
You can also add a teaspoon of brown sugar for that extra sweet touch
Benefits:
An effective natural body cleanser of the digestive system
Rich in omega-3 fatty acids and fibre
Remove toxins from your body to aid weight loss
2. Cooling Cucumber Mint
Ingredients:
1 Cucumber
8-10 Mint leaves
2 Tbsp Lemon juice
Ice cubes
Iced Water
Lemon rings and mint leaves
How to Do:
Blend cucumber along with mint leaves and 1 cup of water
Strain the mixture, make sure there aren't any pulps
Then add lemon juice and dilute with water if it is too sour
Pour the beverage into a jar and leave it in the refrigerator to cool
After about an hour, your detox drink is ready to drink
Benefits:
Soothes an upset stomach.
Speeds up the digestion process.
Refreshes the body from the bustling heat
3. Pineapple Lemonade
Ingredients:
1 cup chopped pineapple
Juice of one lemon
1 teaspoon honey/maple syrup
A pinch of salt
How to Do:
Toss the chopped pineapple and honey in a blender
Once it had blend fine, add the lime juice
Stir the mixture well and add a bit of salt
You can also add ice cubes for a more refreshing taste
Benefits:
Reduce weight gain and obesity
Keeps you full for a long period of time
Effective agent against inflammation
4. Yogurt Delight
Ingredients:
Plain yoghurt
Mint leaves
Coriander leaves
1/2 carrot
1/2 teaspoon brown sugar
A pinch of salt
How to Do:
Mix cold plain yoghurt with mint leaves, brown sugar and salt
Thinly slice half a carrot and blend it with the yoghurt mixture
Optionally you can add roasted cumin seed powder and stir well
Benefits:
Strengthen the digestive system
Improve gut health
Help manage appetite
5. Matcha Madness
Ingredients:
⅓ cups white grapes
1 cup baby spinach
1 tablespoon of matcha powder
Coconut flakes
½ cup ice
*No matcha powder, no problem! Just take 2-3 bags of green tea and steep in a cup of water to make a very strong green tea. You'll still get the same benefits that matcha offers since green tea is also so powerful.
How to Do:
Blend the grapes, spinach and matcha powder together
Add ice cubes and your matcha detox drink is done
Top it off with some coconut flakes for a sweet finish
Benefits:
Promotes fat loss
Lowers blood pressure
Keeps the cardiovascular system healthy
Helps build strong bones
6. Tasty Turmeric Milk
Ingredients:
1 cup of almond milk or any milk of your choice
½ cinnamon powder
Honey up to your taste
1 tablespoon of turmeric powder
How to Do:
Add one tablespoon of turmeric to milk and boil it
Once the milk has thickened up add honey and cinnamon
Stir the mixture well together and enjoy drinking
You can also refrigerate for a couple of minutes for a colder taste
Benefits:
Cleans the liver
Help fights inflammation and free radicals
Boost the immune system
Lower down the cholesterol
7. Strawberry Cocktail
Ingredients:
7-8 strawberries
1 cinnamon stick
Mint leaves
1 glass of cold water
How to Do:
Cut the strawberries in half and toss them into a jar
Throw in some mint leaves and a cinnamon stick
Pour a litre of cold water into the jar
Keep it in the fridge overnight and drink it the next day
Benefits:
Help manage obesity
Relief excess heat from the body
Controls your blood sugar level
8. Tangy Lemon-y Ginger
Ingredients:
One ripe organic lemons
One fresh ginger root
½ tablespoon of turmeric powder
1 tablespoon of honey
Cayenne pepper (optional)
How to Do:
Slice few ginger and lemon in a pot with hot water
Turn the heat off and add the turmeric, honey and pepper
Stir and reheat it for about 1-2 minutes
Let steep for 10 minutes and drink at room temperature
Benefits:
Boosts immune system
Balance body pH
Aids digestion
Filters toxins from the body
9. Tomato Margarita
Ingredients:
1 tomato
1 stick of leek
few slices of cucumber
Mint leaves
How to Do:
Chop the tomato, cucumber, and leek
Blend it all together with half a cup of water
Add a few mint leaves at the end and give it a spin
Benefits:
Brighten up the skin
Reduce waist circumference
Strengthen the digestive system
10. Tropical Treat
Ingredients:
1 orange
1/2 carrot
1 tablespoon honey
Coriander leaves
Ice water
How To Do:
Slice the carrot and peel the orange into small pieces
Toss them into the blend and add a tablespoon of honey
Throw in some coriander leaves and add a little water
Give it a spin and add ice before drinking
Benefits:
High in fibre
Decrease subsequent hunger
Help you lose weight.