When she's not practising her scripts for her silver screen roles, she's out there being a feminist for the voices that need to be heard. For Into the Gloss, Emma Watson recently shared her whole beauty regimen. The interview, unsurprisingly, has gone viral. Therefore, Beauty Insider is breaking down the interview and explaining Emma Watson entire beauty regimen and what she uses.
Breaking Down Her Skincare Routine
Évolué Gentle Cleanser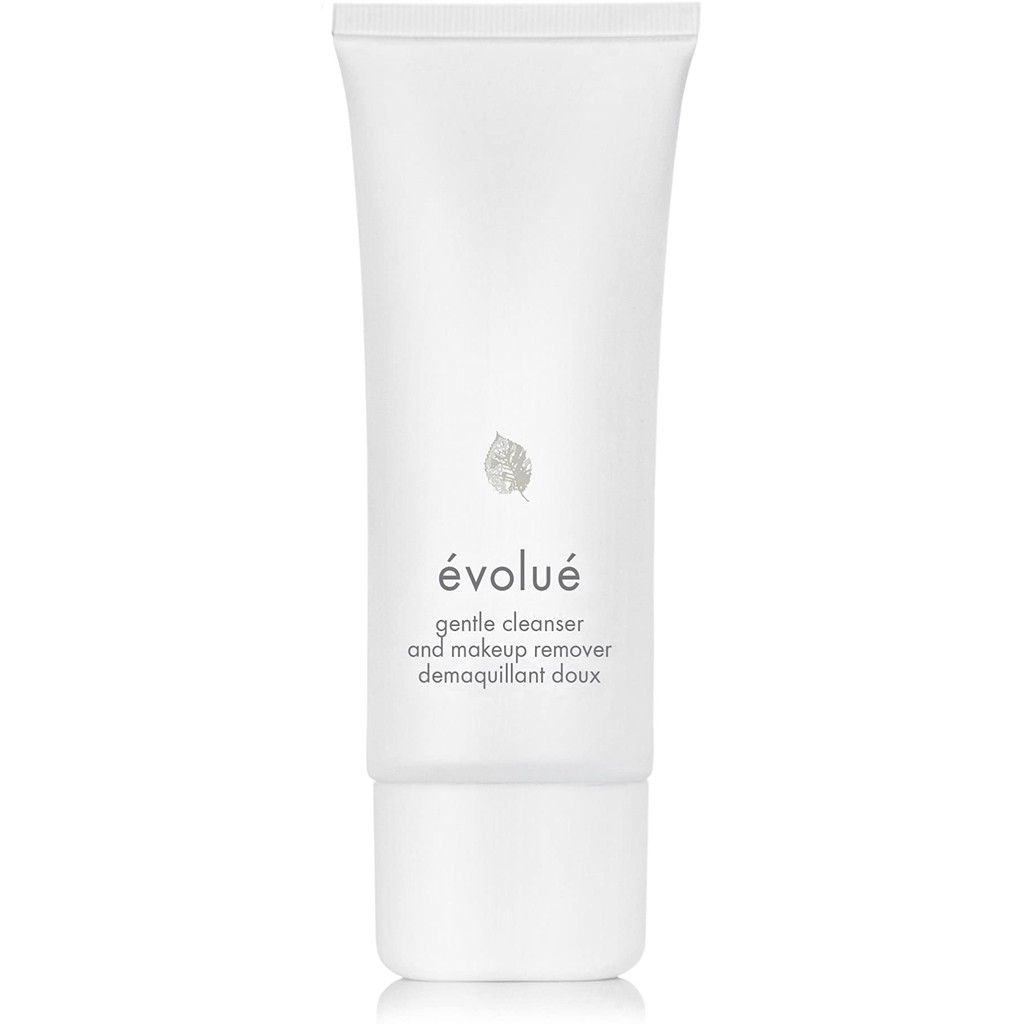 "…it doesn't have tons of alcohol in it or make your skin sting, but it really does the job," Emma says. The EVOLUE Gentle Cleanser/Makeup Remover gently cleanses the skin while removing dirt, impurities, and makeup. This face wash gives dull skin a boost of radiance while sealing in moisture, leaving skin looking bright and healthy. Even for sensitive skin, it leaves the skin feeling clean, smooth, and never tight or dry!
Évolué Gentle Firming Toner
The EVOLUE Firming Toner is a luxurious tonic that tightens, tones the skin, leaving it refreshed and youthful. Anti-ageing and hydrating ingredients fill, firm, and restore your skin, leaving you feeling rejuvenated. No wonder Emma Watson is 31 yet looks like she hasn't aged a day since her 20th birthday!
MV Organics Rose Plus Booster
This multi-award-winning concoction has been dubbed "liquid gold." A combination of rich rose oils hydrates and strengthens the skin, producing a dewy shine. Thousands of beautiful petals from the magnificent Bulgarian Damask Rose make up the MV Organics Rose Plus Booster. As a consequence, a concentrated, medicinal, and extremely effective miracle oil has been created.
MV Organic Skincare Rose Soothing Protective Moisturiser
Thousands of Bulgarian Rose petals are used in the MV Organic Skincare Rose Soothing Protective Moisturizer. They work together to calm irritated skin, protect sensitive skin, and give delightfully hydrating relief for all skin types. Emma says, "I have the most unbelievably sensitive skin in the world, so I love this moisturiser. It's extra hydrating and smells of roses, which is heaven."
MV Organic 9 Oil Cleansing Tonic
"If my skin is feeling a bit sun-damaged or congested, I like their 9 Oil Cleansing Tonic," she comments. This multi-functional, strong formula gives you an immediate glow like no other MV product. However, it is also the product that elicits the most inquiries from you all.
Évolué Resurfacing Grains
When it comes to exfoliating, Emma Watson notes that she reaches for the Resurfacing Grains from Évolué. It's the gentlest exfoliant on the market, removing the top cellular layer of dead skin that includes flaws. To add, impurities are efficiently eliminated without causing irritation or burning to the skin.
What's In Emma Watson's Makeup Bag?
The Body Shop Red Pomegranate Cheek and Lip Stain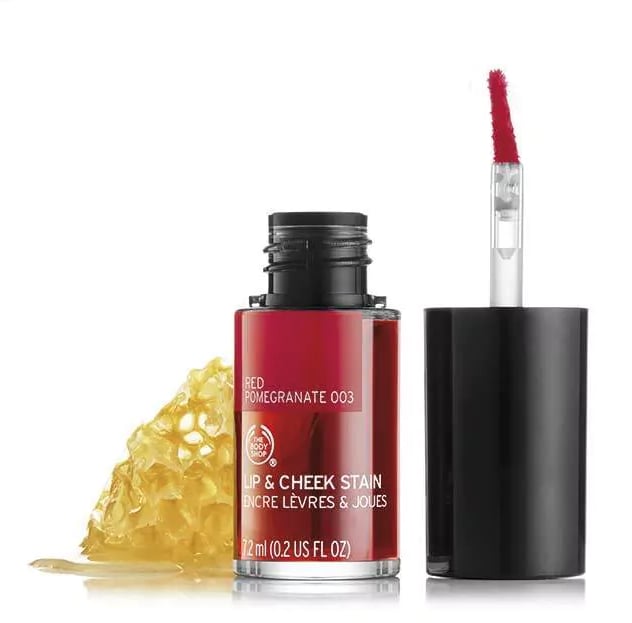 If you've ever wondered what lip product Emma Watson always seems to be rocking? It's none other than this $25.00 Cheek and Lip Stain from The Body Shop in Red Pomegranate. "It makes me look healthy and less exhausted. And I like that you can kiss someone while you're wearing it and it's not going to come off," she cheekily adds. This dual-purpose liquid stain adds a natural burst of colour to lips and cheeks.
RMS 'Un' Cover-Up Concealer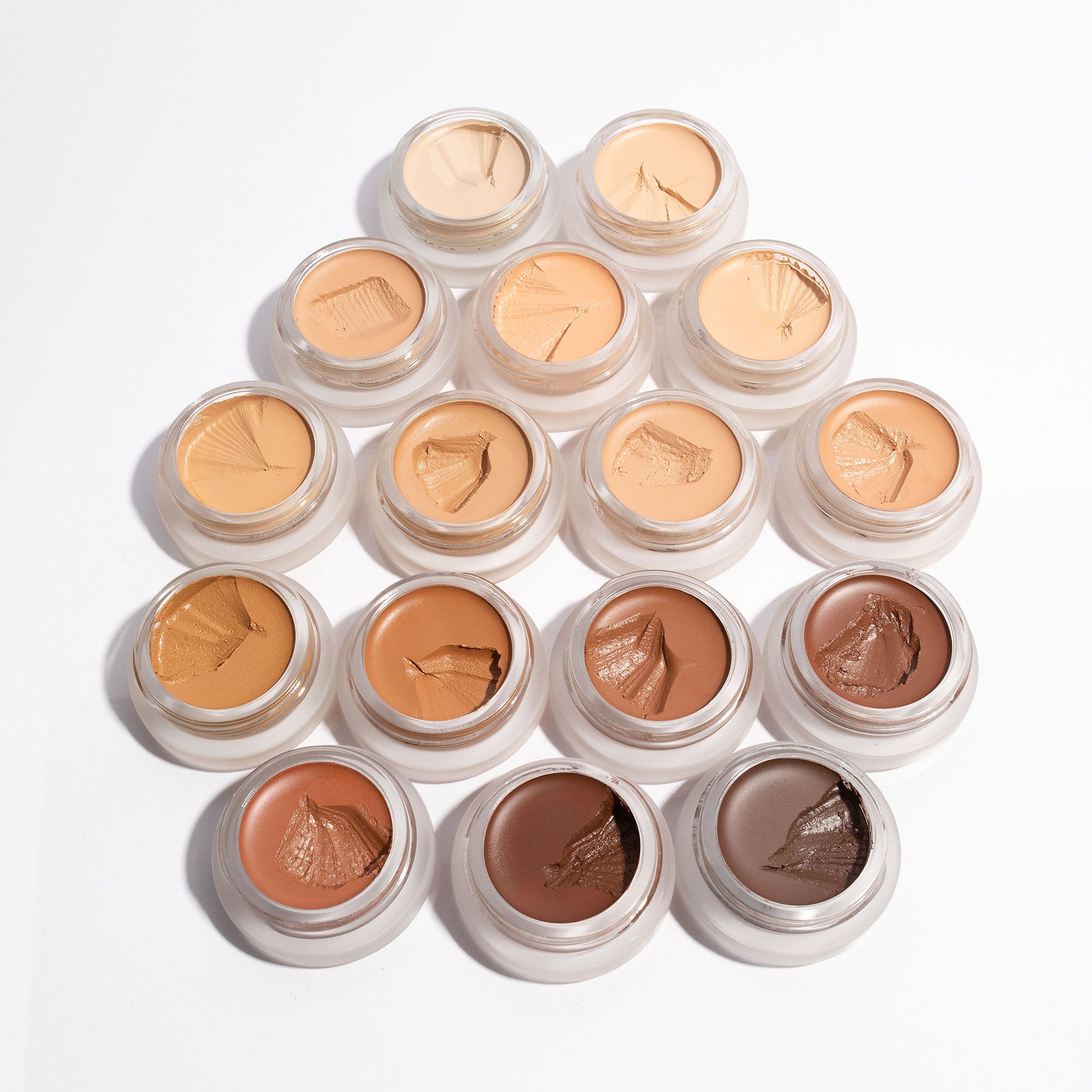 Instead of using weight, this creamy concealer employs auto-adjusting minerals to cover with pigment. Buff on the RMS 'Un' Cover-Up Concealer for a sheer appearance or press into the skin for complete, undetectable coverage that never dries out or settles in pores. Additionally, she completes her look with the powder too!
Lily Lolo Natural Lipstick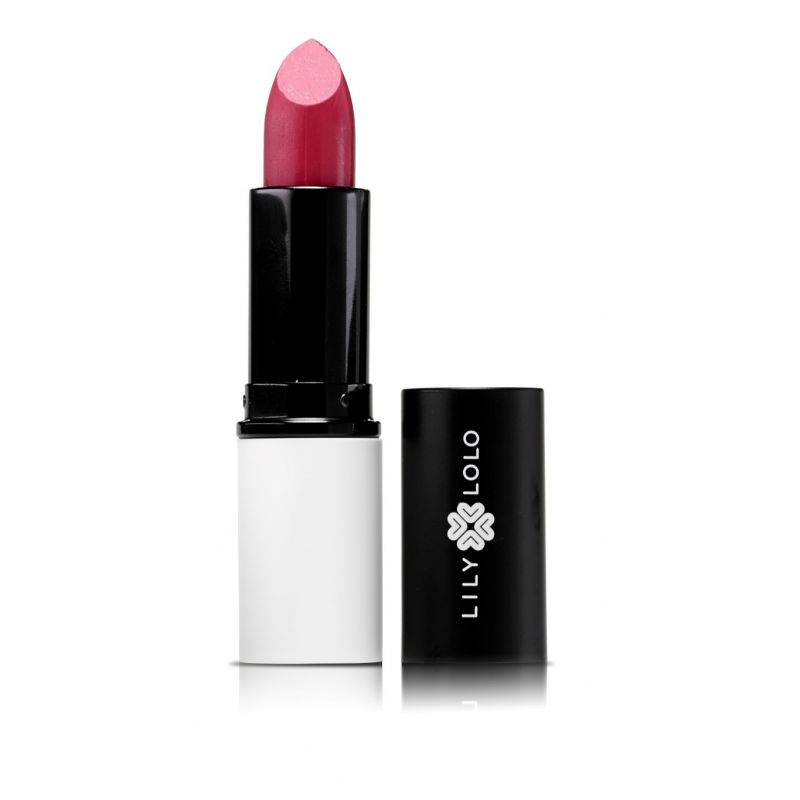 Lily Lolo's creamy Natural Lipstick provides a burst of bright colour for nourished and attractive lips. Each colour offers your lips a beautiful natural shine while also protecting them with Vitamin E and rosemary extract. "The red lip always comes out if something important is happening," Emma notes in regards to her iconic red lip look.
Jane Iredale Mystikol® Powdered Eyeliner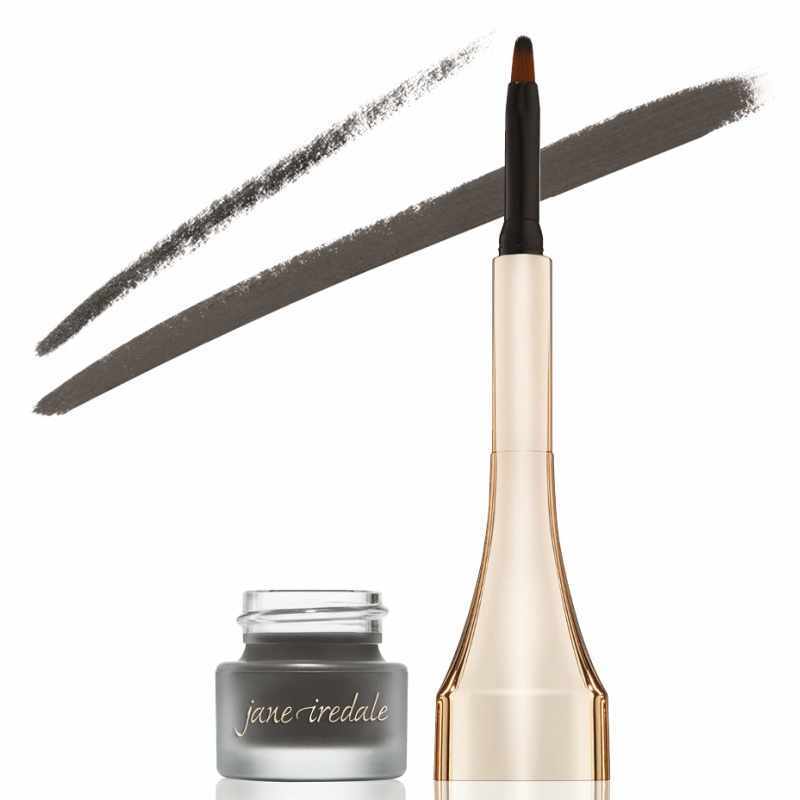 "Finding a good, natural eyeliner took me like, six months, but I found one! Jane Iredale does an amazing liquid eyeliner and she has one in a dark brown, which I prefer to black on my skin tone," she shares.
A precise line or smudged-out smoky eye may be achieved using the built-in brush. The powder/cream combination creates a shadow that doesn't spread, fade, or crease.
Jane Iredale Clear Brow Gel
The Jane Iredale Clear Brow Gel produces naturally more manageable brows that are smooth and healthy. The clear gel she uses has the ability to tame unruly brows to be held in place. It may also be applied over colour mascara to make it more water-resistant and as a clear mascara for dyed or dark lashes.
DHC Mascara Perfect Pro Double Protection
"The only mascara I use is from DHC. The thing is, I really, really hate using harsh makeup removers, especially around my eyes…But the DHC mascara only comes off in warm water…And the brush is really nice," she vouches.
This water-resistant mascara, which uses polymer tube technology to wrap each individual lash in glossy black for long-lasting, smudge-free use, is the pinnacle of Japanese ingenuity.
Tata Harper Very Bronzing Cheek Tint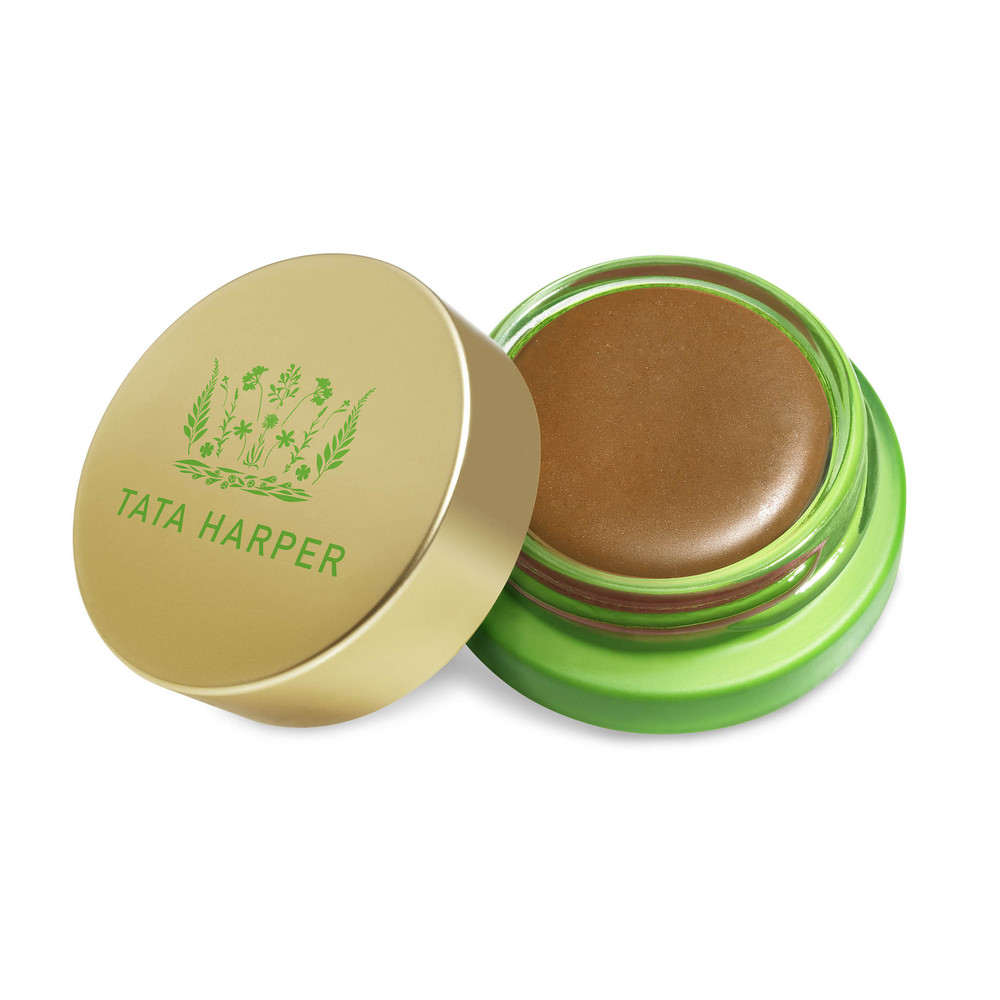 "Tata Harper does a Bronzing Cheek Tint that I'll use to define or as bronzer that's not too orangey. You know, it's hard to find a bronzer that's a good colour and not glittery," she says. This tinted balm is filled with skincare components including peptides to plump and smooth skin while the pigments shape and tone your face in a natural way.
The Secret To Her Body Care
Lola's Apothecary Queen of Roses Bath Milk
Emma exclaims, "Another brand I use a lot of is called Lola's Apothecary. They do this incredible milk bath with rose petals that's inspired by Cleopatra." Enjoy deeply nourished velvety skin thanks to a fragrant combination of creamy buttermilk, shea butter, and cocoa butter. Blissful geranium, antioxidant-rich vanilla clouds, gentle undertones of cocoa, and calming but opulent rose notes will leave you feeling rejuvenated.
Soapwalla Deodorant Cream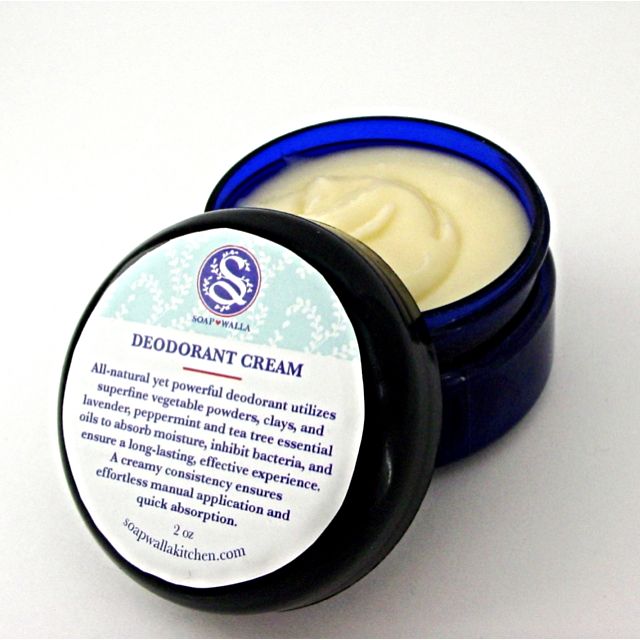 The Soapwalla Original Deodorant Cream is a revolutionary cream deodorant that targets odour and inhibits bacteria development for long-lasting freshness. "…that one really works. If you need a 100% natural deodorant that you can rely on, it really does the job," she explains.
Maria Nila Sheer Silver Shampoo and Conditioner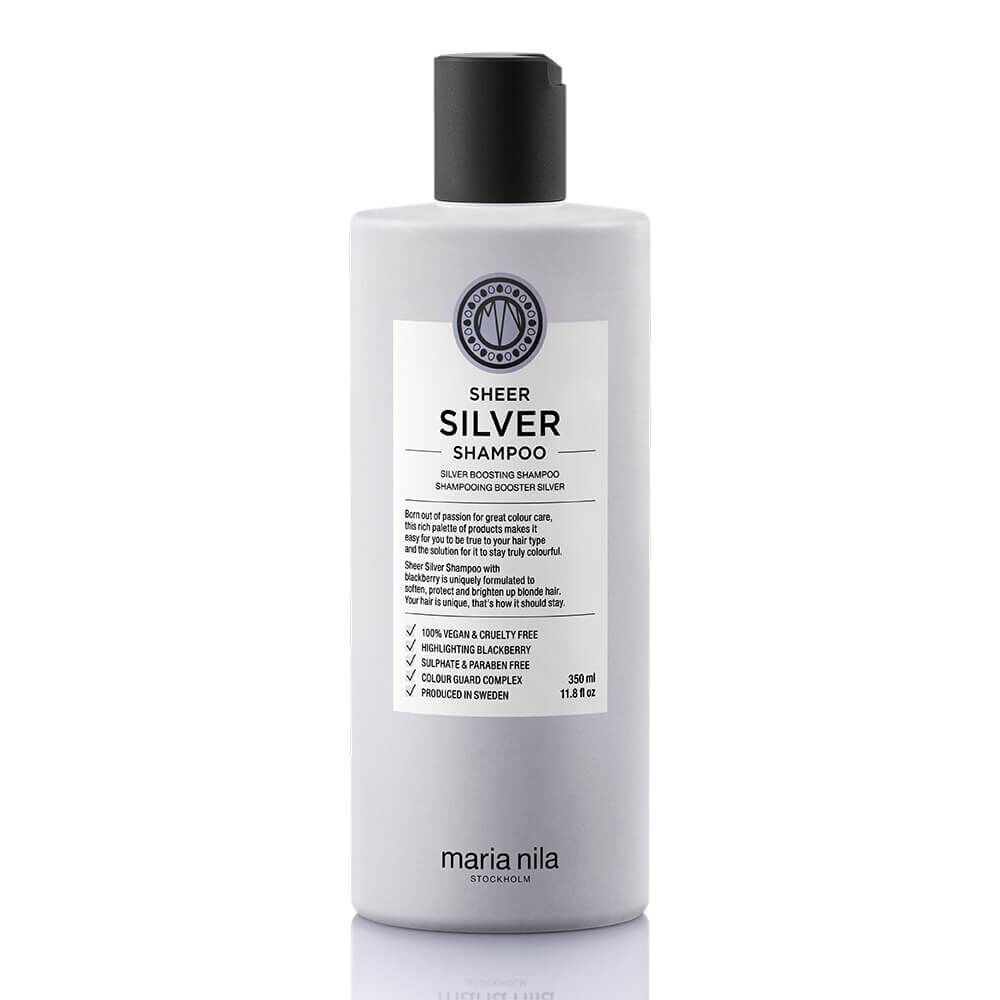 "…when it gets dyed, it tends to go a bit brassy or orange. To get rid of that tone, I use the Maria Nila Sheer Silver Shampoo and Conditioner. The brand is amazing—vegan, no parabens, and their packaging is carbon neutral," Emma comments.
It has a fresh floral smell of Jasmine, Orange, and Grapefruit that enhances natural highlights, brightens drab colour, and has a fresh floral scent of Jasmine, Orange, and Grapefruit. Thus, explaining why her hair smells HEAVENLY.