We've all, at some point in our lives, tried to do something to our eyebrows. Whether it's by DIY plucking, cleaning, to shaping your own brows – we've all been guilty of overplucking or messing them up one way or another. There's nothing quite like having neat, tidied up eyebrows done by a professional though. That's why, Beauty Insider has gathered a few of must-visit eyebrow salons that's located along the bustling streets of Raffles Place if you're planning to get your brows done.
---
Which Eyebrow Services or Treatments Should You Get?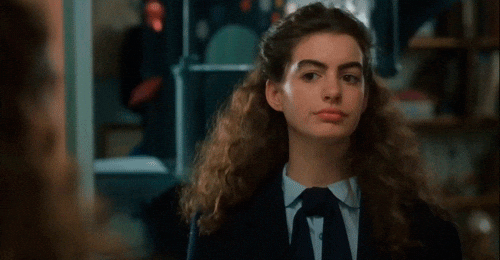 Because of the influence of beauty industry trends, pop culture, and celebrities or influencers, we're constantly exposed to how eyebrow looks evolve and become to. You've probably come across threading, microblading, and the likes while scrolling through your Instagram feed. With so many eyebrow services and treatments available, which one should you get? Below are the most common services or treatments for eyebrows:
Threading
This method is the most popular and known eyebrow service. It uses a thin thread that's twisted between fingers to gently remove the hair right from its roots. It's a quick and efficient way to remove excess hair or hair from unwanted areas. Those who want to tidy up the brow area or shape the brows precisely, this is a great method to go for. It's also sensitive-skin friendly and could last up to 2 weeks.
Waxing
An alternative to threading, waxing is also another hair removal or brow shaping method. It uses a warm wax on specific areas of the brows and a wax strip is placed on top of it to remove it quickly up to its follicles. Those with thicker, bushier hair strands may opt for this one instead since it allows the wax to adhere properly before removal. It's another quick, precise method that lasts up to 2-3 weeks.
Eyebrow Embroidery / Microblading
Microblading or alternatively called as Eyebrow Embroidery, is a versatile form of eyebrow tattooing method. It makes use of tiny needles and ink to draw precise, hair-like strokes to fill in sparse areas of the brows. Aside from that, it's also a way to add definition and shape or make the brows look fuller. It's a great choice for those who have patchy areas around the brows or those with thin brows. It's a semi-permanent method that requires touching up after 12-18 months.
Brow Tinting / Brow Henna
This method is essentially just: your brows but better. Using a semi-permanent dye that's close to your brow color, the aesthetician fills in the brows to make them darker and fuller. Choose this method if you have fine, sparse hair or if you want to shorten your makeup routine in the morning since treatment will give the eyebrows more definition and fullness. Typically, after a session, the dye lasts up to 1-3 months before re-touching.
Brow Lamination
It's basically perm for your brows where it lifts, shapes, and sets your brows hair in place to hide areas with gaps. An alternative for Microblading, it gives your brows a thicker and more defined look. The finished look is a slicked up, feathery brows done without any invasive treatments or pigments added and that lasts up to 4 weeks.
---
Bonita
First of the many eyebrow salons to visit in this list is Bonita. As their name suggests, they are all about offering the best beauty services for their beautiful clients. It's a one-stop salon that specializes in traditional threading and waxing for your eyebrows. If you're unsure which service to get, they can help assess and recommend which suits your needs. If you have other parts of the face that you want to thread or wax, they also offer package deals such as Lip & Eyebrow hair removal, Full Face with Eyebrow hair removal, etc. Book to try out their "the Bonita Experience" to give you the gorgeous brows of your dreams.
Address: 05-14, 1 Raffles Place, Singapore 048616
Operating Hours: Monday – Friday: 9am to 8pm, Saturday: 10am to 6pm, Sunday: closed
Contact: +65 6909 6266 or +65 6538 3100
2. Fix by Hairloom
Founded in 2008 by a pair of close cousins, they established a salon for every woman to satisfy their beauty needs while relaxing. They offer a wide variety of eyebrow services to provide the best for their clients so they can also look their best. Also, they make sure that you'll have the best brow day after each service done by their humble and talented professionals.
Address: The Arcade, #01-23, 11 Collyer Quay, Singapore 049317
Operating Hours: Monday – Friday: 11am to 8pm, Saturday: 11am to 6pm, Sunday: closed
Contact: +65 6224 1123
3. Browhaus
Built as a concept store that specializes in brows and lashes, they're made for the image-conscious people that seek function and style. They offer many services that lets you decide the shape, sculpt, darkness or lightness of the brows. They're known for their innovative brow constructions such as Brow Resurrection, Browgraphy, and more. Get those trendy brows that you want with Browhaus!
Address: 05-14, 1 Raffles Place, Singapore 048616
Operating Hours: Monday – Sunday: 10am to 9pm
Contact: +65 6337 8747
4. Beauty 21 Creative & Beauty Artisan
Established in 1980, it was founded by Mary Lee, a professional beautician with over 40 years of experience. They specialize in different treatments that designed to match with the specific needs of their clients and beauticians. Their staffs are all professional and friendly who will ensure you will have a relaxing, tranquil experience at their salon. You can walk out of this salon with neat, freshly-groomed brows!
Address: 1 Raffles Link, #B1-09 City Link Mall, Singapore 039393
Operating Hours: Monday – Friday: 11am – 9pm, Saturday – Sunday: 11am – 7pm
Contact: +65 97227009
5. Gergert Beauty Academy
Last on the list is Gergert Beauty Academy! When it comes to natural-looking permanent makeup, this salon won't let you down! Owned by Ola Gergert, she is the makeup master and academy master trainer that has expertise when it comes to the "no makeup" makeup looks. Their professional brow artists will sculpt, shape, and fill your brows according to your desires. They specialize in brow lamination, brow tint/henna, and brow waxing. They ensure you beautiful, fluffy brows by the end of your session.
Address: The Central, 6 Eu Tong Seng Road, Soho 1, 08-10, Singapore 059817
Operating Hours: Monday – Saturday: 10am – 8pm, Sunday: Closed
Contact: +65 85911557