Are you a girl (boy) with luv for BTS and their Dream Glow skin? Maybe their looks are part of their DNA, maybe their looks are because of their skincare and cosmetics! It is no secret that BTS invests time into their skincare, like their Mediheal x BTS collaboration! Here is our breakdown review of some BTS cosmetics and skincare collaborations!
Mediheal x BTS – Bio Capsulin Love Me Mask Set
Mediheal launched a limited edition Mediheal x BTS capsule mask in May this year. Sold domestically in stores in Korea, the product campaign Love Me Love Mediheal sold out in mere hours. Now, the Mediheal x BTS capsule mask is back and you can get it too!
Each Mediheal x BTS Bio Capsulin Mask comes rolled in a 3D heart-shaped pod. The masks are single-use Bio-cellulose mask sheets with concentrated ampuls. Infused with the "Love Me Complex", each variant consists of a mix of Lavender extract, Lilac extract, and Eggplant extract. The Bio-cellulose sheet applies on like a second skin, providing a cooling effect. Love yourself and relax, letting your skin absorb the goodness of the Love Me Mask Set!
Bio Capsulin Love Me Hydra Mask (Blue) – Moisture Care
The first mask in the set is the Bio Capsulin Love Me Hydra Mask (Blue), for moisture care. Infused with avocado oil, essential hydration is hence provided from the ampoules. As a result, this mask replenishes moisture and makes your skin appear more youthful. Hyaluronic acid and Ceramide NP blended into the mask strengthens your skin's protective barrier.
Bio Capsulin Love Me Soothing Mask (Green) – Soothing Care
The Bio Capsulin Love Me Soothing Mask (Green), is for soothing your skin. Oil capsules infused in tea tree lead extracts soothe and calm irritated, stressed skin. Unlike the Hydra mask, the Soothing Mask consists of Centella Asiatica extract to repair skin damage.
Bio Capuslin Love Me Toning Mask (Purple) – Brightening Care
The last mask, Bio Capuslin Love Me Toning Mask (Purple), is for brightening. Rosehip oil is infused into the mask to help brighten and nourish skin, while providing a natural glow. Ascorbic acid and Glutathione also help to reduce the appearance of spots and hyperpigmentation.
This limited edition capsule mask will be available in Singapore for $25 through leading department stores, drugstores, and e-commerce. Shopee will launch the collection on the 27th of July 2019, Saturday.
Alternatively, stay tuned to find out how you can win one from Beauty Insider!
Innisfree x BT21 – Limited Edition Volcanic Skincare Range
You are not ready for the cutest skincare collection you have ever seen. Innisfree just launched their BT21 collaboration and we are obsessed!
Their Super Volcanic Clay Mousse Mask 2X (100ml) comes in seven designs, one for each of the characters. Reduce sebum production and cleanse your pores of dirt.
Bonus! If you buy two Super Volcanic Clay Mousse Mask 2X (100ml), you are entitled to a random BT21 magnet set. If you buy all seven of the Super Volcanic Clay Mousse Masks, you get all four magnet sets!
As part of this collection, Innisfree has also launched a Volcanic Pore Clay Mask & Cleansing Foam Special Set. Each set comes with a Jeju Volcanic Pore Cleansing Foam, a Super Volcanic Pore Clay Mask 2x, and a random BT21 headband.
The headbands are so cute, we want them all!
For purchases above $100, you can receive a limited edition BT21 Beach Towel Set and a Whitening Pore Trio Kit in a random character. The Innisfree x BT21 Volcanic Skincare Range are available at Innisfree.
VT x BT21 – Makeup Season 2
Is there anything that does not look cute with the BT21 characters? VT has had two collaborations with BT21, and this is the second season.
The Art in Stick Foundation has a soft, creamy texture that glides easily on your skin. The brush at the end makes it great for touch ups. However if you have oily skin, you might want to avoid this foundation as it has a dewy finish.
The Art in Stick Concealer comes in three concealing shades and one contour shade. Both the concealer and contour sticks are quite slim, allowing a more precise application.
The Art in Pact is a blurring powder pact, great for setting your makeup. The small compact size also makes it great for bringing around to touch up throughout the day. However, this powder is not ideal if you want a long lasting, matte effect.
The Art in Eye Liquid is a new addition to Season 2. A liquid eyeshadow with a creamy formula, this dries down matte on your eyes. With just a simple swipe, you can achieve a natural look. This product is great for the girl on the go who just wants a touch of colour!
A small, compact eyeshadow case, the Art in Multi Eyeshadow is great for beginners! Each case has three shades, consisting of a base, a darker crease shade, and a shimmery colour. These eyeshadows are also great for travelling, because they are easy to carry around and you can make a variety of looks!
VT x BTS – Perfume
BTS also launched 7 different perfumes with VT Cosmetics, and each member had an input into their individual scents.
Looking for a scent that reminds you of a Spring Day? Try Eau de Coton, a sweet, warm scent by Jin!
For the more elegant and modern individual, you can consider Eau de Bois RM! This perfume has a stronger, woody scent, perfect for formal events.
Of course Eau de Ocean would be by boy-ish Jung Kook! This androgynous perfume has a fresh, summer smell with hints of woody notes.
Do you love musk? Well then you will love Eau de Musk by the sophisticated V!
Eau de Vert smells as cool as Suga's personality! A perfect balance between cedar wood and musk, this is another perfect summer fragrance.
Eau de Citrus is the perfect scent to describe J-Hope's bright personality! Hands down the most refreshing scent, this is great for masking sweaty smells in the Summer.
Last but not least, Eau de Poudre by Jimin is a warm, vanilla fragrance. This warm fragrance is perfect for the winter, if you prefer a light floral scent.
Our Final Thoughts?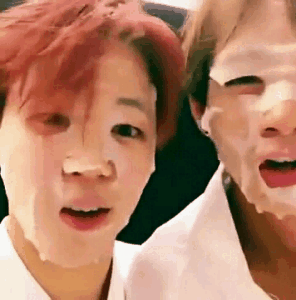 We strongly recommend getting the Mediheal x BTS – Bio Capsulin Love Me Mask Set if you can get your hands on them! An all in one box set with three masks targeting various skin concerns? What more could you ask for! These masks are also great to throw on and just relax in after a long week.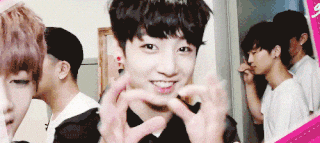 The Innisfree x BTS Volcanic Skincare Range is great if you hate the feeling of a heavy mud mask. The Super Volcanic Clay Mousse Mask 2X (100ml) goes on light and creamy, and does not get uncomfortably tight when it dries. Rinse off the mask and enjoy smoother skin with reduced sebum production!
The Volcanic Pore Clay Mask & Cleansing Foam Special Set is another strong recommend from us! The clay mask was slightly heavier than the mousse, however it was not uncomfortable or tight on the skin. It was also really easy to rinse off with warm water. Plus, you get a cute BT21 headband to hold up your hair!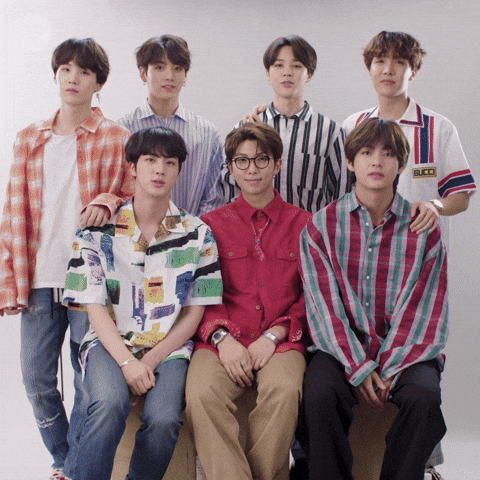 The VT x BT21 cosmetics line was under fire by many Beauty Gurus in the past, especially for Season 1 of the launch. The Season 2 on the other hand, have more hits than misses! We loved the slim contour and concealer sticks. They were the perfect size for a more precise application and went on smoothly. A miss from us would be the blur powder pact. It was not long lasting and it definitely cannot last in our hot Singapore weather.
That being said, we cannot deny how cute the packaging is for Season 2! Our favourite has to be Koya and Van.
Lastly, the perfumes! Personally our favourite is Eau de Coton by Jin. However, each to their own because all the scents are equally delightful!
Now all my ladies put your hands up if you are going to buy any of these BTS collaborations!