Your eyebrows are more than just hair — it's a crucial part of your face. Aside from keeping your sweat and the rain from reaching and irritating your eyes, these twins play a huge role in facial recognition. People remember other people's faces better subconsciously because of the eyebrows. You're easier to look at with a neat pair brows.
No wonder, people are obsessed with having perfect eyebrows. Lucky for the ones blessed with thick eyebrows — they only need to trim and reshape theirs. For those who have thin and sparse brows, it's a struggle to get the right look. They need to invest in a good brow makeup. Not to mention, spend hours (or longer) to study more than one eyebrow makeup tutorial video on Youtube.
---
What is Korean Eyebrow Embroidery?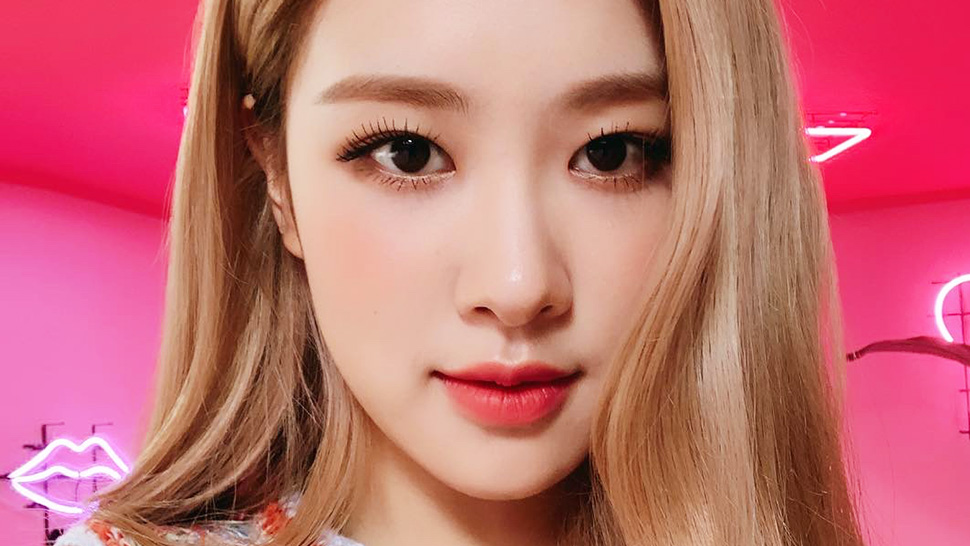 Korean eyebrow embroidery is a semi-permanent makeup solution that requires making tiny incisions on the eyebrows to create a thicker, straighter eyebrow shape, popular in Korea.
---
Is Eyebrow Embroidery The Same As Microblading?
Microblading refers to eyebrow embroidery which can include permanent makeup that can last for up to 3 years. Microblading is a form of tattooing and is hence less permanent than semi-permanent makeup, or Korean eyebrow embroidery.
---
What Are The Best Eyebrow Embroidery Salons in Singapore?
Good thing there's eyebrow embroidery to save you from this morning chore. In this process, a specialist will apply a coloured pigment into the skin, shaping and filling your brows until it's on fleek. Those who want to make their eyebrows more apparent can also avail this cosmetic procedure.
To help you get brows that wow, Beauty Insider compiled the top eyebrow embroidery salons in Singapore where you can avail eyebrow embroidery. Go ahead and check out which is nearest to you!
1. BrowSugar
Popular for their Powder Ombre Brows, BrowSugar offers three different techniques including microblading and combination! Don't underestimate this home-based studio as they have done eyebrows for both Andrea DeCruz and Chen Ning. Approved and highly reviewed by all its customers, BrowSugar is praised for its friendly hospitality and professionalism. Catering to their customers' needs, BrowSugar provides full consultation to compliment your features and preferences. They also offer other services such as waterline eyeliner embroidery. In 2021, they are offering a price of $498 with a one-time free touch up within 6 months!
Location: Sin Ming Walk, Bishan – Home Studio, Singapore, 573917
Opening Hours: Mon – Fri: 9am – 5pm, for after office hours text us at +65 9011 9067 to arrange!
Tel: +65 9011 9067
WhatsApp: +65 9011 9067
Click here to book a visit!
2. The Beaute Canopy
One of the most popular eyebrow embroidery salons in Singapore, The Beaute Canopy is a home business based in Punggol and it prioritises in providing one of the best semi-permanent makeup services on the island. They use only the best products and tools imported all the way from Germany. What we love the most about The Beaute Canopy is their utmost priority towards their customer satisfaction. They only provide the most natural, soft and fluffiest eyebrows there are. Hence, making others easily think those are their natural brows.
Price: Refer to caption in the Instagram picture above
Address: 266D Punggol Way, Singapore 824266
Contact number: +65 82330166 Call : +65-82330166
For more information & to book a visit, click here
3. MyLash
Don't be fooled by their name because MyLash offers brow services as well! With over 15 years of experience, you are in good hands. Choose from two of their brow services, respectively the Misty Brow and Eyebrow Embroidery! Don't believe me? Take a look at their previous works and satisfied customer feedbacks! The Eyebrow Embroidery treatment uses a single colour to fill in your brows, making it resemble a pencil-drawn eyebrow. The Misty Brow, on the other hand, uses micro-dots of pigment to create a powdered gradient look that is natural and soft.
Price: Eyebrow Embroidery Now: $138.00 (U.P $268.00) / Misty Brow Now: $498.00 (U.P $998.00)
Address: Star of Kovan, 988 Upper Serangoon Road #01-18, Singapore 534733 | Block 406 Tampines Street 41, #01-19, Singapore 520406 | 277 Orchard Road, #03-16A Orchard Gateway, Singapore 238858
Contact Number: +65 6282 6287 / +65 8828 8287 | +65 6789 7879 / +65 8838 3223 | +65 6287 6687 / +65 8838 8287
Opening Hours: Mon – Fri: 11.30am – 9pm | Sat – Sun: 10.30am – 7pm / Mon – Fri: 11am – 9pm | Sat – Sun: 10.30am – 7pm / Mon – Fri: 11.30am – 9pm | Sat – Sun: 10.30am – 7pm
For more information and to book a visit, click here.
4. Jo Artysan
Jo Artysan is on a mission to delivering the most beautiful version of you! Tucked away in a quaint corner in the heart of Orchard, the award-winning eyebrow embroidery salon has earned a loyal fanbase for their bespoke eyebrow embroidery services. Be it bold, Cara Delevingne brows or an au-nature look, there is no set of brows this salon cannot deliver!
The salon prides itself in its slew of eyebrows embroidery services that is sure to bring any desired eyebrow look of your choice to life. If you are gunning for that coveted Korean eyebrow embroidery, opt for the Ombre Powder Brows, which leaves the brows with a misty gradient finish. For the ultra-defined brows, opt for the Artysan Signature Brows, which uses feather-like strokes to mimic your natural brow hairs.
Price: Microblading Brows ($450), Artysan Signature Brows ($690)
Address: 111 Somerset Road #02-48, TripleOneSomerset, Singapore 238164
Call / Ask Me Now : +65 88892880
Opening Hours: Tuesday – Saturday: 10am to 8pm, Sunday: 11am to 4pm, Closed: Monday and Public Holiday
For more information and to book a visit, click here.
5. Lebellbrow Studio
Lebellbrow studio is the winner of the best eyebrow tattoo artist of Asia 2018, the K-Beauty Olympic 2019, and also the Eyebrow Embroidery International Judge 2019 & 2020. They use the most advanced technology of Nano embroidery along with the latest techniques to create highly defined and natural-looking eyebrows. The experts at Lebellbrow puts extra effort into making sure their eyebrow designs match your individual facial structure.
They use their own face measurement technique, but they also do take their customer's opinions and suggestions, as they understand how perfect brows can truly complete you. Not only that, but they also use high-quality nano pigments for their eyebrow embroidery to ensure the quality they are delivering to their customers.
Price: Price ranges from $468 to $588 (inclusive of 1 free touch up & aftercare gel)
Address: 9 King Albert Park, #02-03, KAP Mall, Singapore 598332
Ask Me Now : +65 90087833 +65 96916050
Opening hours: Monday to Saturday: 10.30 am to 9.30 pm; Sundays: 10.30 am to 3 pm
For more information and to book a visit, click HERE
6. Face Factory
Face Factory is one of the top-notch eyebrow embroidery salons in Singapore. Your face by itself isn't perfectly symmetrical, and when your eyebrows are, that would look odd. Hence, the artists at this home-based salon work effectively in shaping and designing your eyebrows according to the face and structure of your face. The eyebrow artist uses the features and points of your face to measure the perfect ratio for your brows, in which you will then walk out of the Face Factory with perfectly shaped, fuller and symmetrical eyebrows!
Price: $340.00
Address: Blk 964 Hougang Ave 9, Singapore 530964
Contact number: +65 91382824
Opening hours: 10am – 8pm, daily. Closed on Thursdays
For more information & to book a visit, click here
7. Beauty Recipe Aesthetics
With one of the most extensive menus to choose from, Beauty Recipe is definitely a crowd favourite for first timers. Their patented gradient technique reveals a more natural korean like effect to any eyebrow. This look is ideal for sparse brow sisters who want a natural yet effective look for the day to day.
Price: Gradient Eyebrow Embroidery is at $88 with trial price at $588
Address: 277 Orchard Road, Orchard Gateway #B2-01 Singapore 238858
Contact Number: 6702 3062
Opening Hours: Monday – Sunday 11am – 9pm
For more information and to book a visit, click here
8. Limmy's Nail and Beauty Lounge
One of our Beauty Award Winners in 2019 we are pleased to recommend Limmy's. This underrated establishment uses natural and organic pigments only so you can rest assured your brows are in safe hands. We recommend the feather stroke embroidery technique for a fuller, yet natural brow look.
Price: Feather-stroke Brow Embroidery $688
Address: 88 Rangoon Rd, #01-05, Singapore 218374
Enquiry Now: +65 81120232 Call : +65-81120232
Opening Hours: Monday – Thursday 11 30 am – 8 30 pm.
Friday – Sunday 11 30 am – 9 30 pm
For more information and to book a visit, click here
9. The Lash Icon
One of the award-winning eyebrow embroidery salons in Singapore, they pride themselves with healthy and well-groomed eyebrows and eyelashes. Despite its namesake, it is known for both services equally. Why not get both done, at a trusted name in the beauty salon business?
Price: Ombré Misty Brows $280 with touch up at $180 for both eyebrows 1 month after embroidery.
Address: 1 Tras Link, #02-13, Singapore 078867
Enquiry Now : +65 88331260 Call : +65-88331260
Opening Hours: Monday – Sunday 10am – 8pm
10. Brow Art Studio
Brow Art Studio is the leading salon when it comes to permanent makeup here in Singapore. Their specialists make sure that your new brows match your face shape and features in order to improve the symmetry of your face. They also match the look of the eyebrows with your lifestyle. Your eyebrows can express a lot of emotions, therefore it can change your aura. Their specialists always make sure that your new brows are really suitable for you.
Price: Their eyebrow services cost $1200 and must be booked on their website.
Address: 112 Katong East Coast Road, #01-07, Singapore 428802
Contact Number: 6702 0768
Opening Hours: Monday – Sunday 12pm – 8pm
For more information and to book a visit, click here.
11. The Prestige Eyebrow & Lash Specialist
The Prestige offers a variety of eyebrow enhancement procedures for men and women. They offer Korean NanoTech Eyebrow Embroidery for as low as $288. If you're a Prestige VVIP customer, you can avail the unlimited sessions of Eyebrow Embroidery Advanced Colouring for a year. To accommodate you better, they established an online booking platform where you can see the full list of their services and schedule your visit.
Price: The prices range for eyebrow embroidery is from $288 to $2,888.
Address: You can find The Prestige in the Pacific Plaza, Suntec City, and The Domain @ Siglap
Pacific Plaza Outlet: 9 Scotts Rd, #03-08 Pacific Plaza, Singapore 228210
Contact Number: 6733 3369
Opening Hours: 10 am – 8pm
For more information and to book a visit, click here.
12. Milly's
Milly's Singapore is a reputable salon that offers a variety of beauty services. They take pride in their eyelash extension and 6D eyebrow embroidery services.
Price: They're currently on promo for their 6D Brow ($559) and Gradient Brow ($409) services.
Address: You can visit Milly's stalls in Far East Plaza, Suntec City, JEM, Bugis Cube, and Plaza Singapura.
Far East Outlet:14 Scotts Rd, #02-68, Singapore 228213
Contact Number: 6737 6723
Opening Hours: Mon – Sat 11am – 930 pm, Sunday 11am – 8pm
For more information and to book a visit, click here.
13. Private Room Singapore
Private Room Singapore's eyebrow embroidery gives you soft, natural-looking Korean brows. The best part? It has less swelling and needs a shorter time to heal!
Price: The Korean Soft Brows ($888.00), 3D New Eyebrow Cloning ($688.00), and 4D Eyebrow Cloning ($680) all inclusive of 1 touch-up session.
Address: They have salons over at International Plaza and Hong Leong Building.
Anson Outlet: 10 Anson Road, #03-14 International Plaza, S(079903)
Contact Number: 6223 3546
Opening Hours: Monday – Friday 11 am – 830pm, Saturday 11am – 3pm, Sunday (Closed)
For more information and to book a visit, click here.
14. Dr Lash
Known for both natural eyelash extensions and eyebrow embroidery, Dr Lash is a go-to amongst beauty influencers and celebrities. Perfect for that no makeup look for your day to day at the office, Dr lash is known for impeccable strokes that reveal a natural final look.
Price: $1588 (Promo Price $1080)
Address: They have 4 outlets scattered across the island located at Orchard Central, Oxley Tower, Singpost Centre and Vivo City.
Vivo City Branch: 1 Harbourfront Walk, #02-178 VivoCity, Singapore 098585
Opening Hours: Monday – Friday 11am – 830pm,
Saturday- Sunday 10 am – 830 pm
For more information and to book a visit, click here
15. Beaute Encounter
Next in our best eyebrow embroidery salons in Singapore is Beaute Encounter. It is an all-in-one beauty salon that offers a wide range of beauty services, including their famous brow embroidery. Unlike most salons, they provide customised treatment to each and every customer to create the most natural-looking results. Apart from that, the staff at this brow salon are very professional and welcoming, and will definitely make you feel comfortable during the long embroidery session.
Price: Starting from $188 on Salon Finder.
Address: 34 Upper Cross Street, #01-140, Singapore 050034
Opening hours: 11am – 9pm (Mon to Sat) | 10am – 7pm (Sun)
View all their services and book an appointment here
16. JPro Beauty
Another one of our favourite eyebrow embroidery salons in Singapore is JPro Beauty! In addition to lash and nail services, JPro also provides amazing eyelash embroidery services. Here, they are currently using PhiBrows which is a manual and semi-permanent method of creating natural-looking brows. Additionally, all brow technicians at JPro go through months of rigorous training at Phi Academy before becoming a certified eyebrow embroidery services.
Location: 104 Jurong East Street 13, #01-102, Singapore 600104
Opening Hours: Mon – Sat: 10am – 8pm, Sun: Closed
Tel: +65 9800 3928
Click here to book a visit!
17. V Love Beauty
On top of a variety of facial and beauty treatments, V Love Beauty is also one of the top salons in Singapore that offer digital eyebrow embroidery services. Depending on your current brow condition and shape, each session takes up to 2 hours and 30 minutes. Also, this is one of those salons that you would most likely only come to know about via word of mouth.
Location: 475A Joo Chiat Road, Singapore 427682
Opening Hours: Daily: 10am – 7:30pm (Wed: Closed)
Tel: +65 6440 9688
Click here to book a visit!
18. Nicole Au Brows And Lashes
Founded by beauty mogul and brow expert Nicole Au, this eyebrow embroidery salon has been in the business for over 2 decades now! Besides being a favourite amongst locals, this salon has also gotten much love from international clients and even Bollywood celebrities like Nisha Aggarwal! With an impressive clientele like that, you can be sure you'll receive nothing less than the best from Nicole!
Location: 233A Victoria Steet, Bugis Village (Level 2)Singapore 188026
Opening Hours: Daily: 10am – 8pm
Tel: +65 8748 7613
WhatsApp: +65 8748 7613
Click here to book a visit!
19. Artmake Gallery Singapore
Looking to make art with your brows? Then check out Japanese eyebrow embroidery salon Artmake Gallery! Although well known for their Japanese style brows, they are also able to create any brow shape according to your personal preference. Thanks to their first class Japanese hospitality and exceptional brow design services, this is one we love to go back to again and again for on-fleek brows!
Location: 142A E Coast Road, Singapore 428832
Opening Hours: Weekdays: 11am – 8pm, Weekends: 10am – 7pm
Tel: +65 6281 2066
WhatsApp: +65 8128 7301
Click here to book a visit!
20. Perfect Beauty Brow House
Perfect brows are just a hop and skip away at Perfect Beauty Brow House in Geylang Road. Since this salon is a favourite amongst local celebrities and influencers, the chances of you bumping into them for your eyebrow embroidery treatment is pretty high! Plus, if you sign up as a new member on their website, you will be able to enjoy 75% off their brow embroidery services.
Location: 810 Geylang Road, City Plaza Shopping Centre #02-57/87 Singapore 409286
Opening Hours: Daily: 11:30am – 9pm
Tel: +65 6352 7012
Click here to book a visit!
21. Avone Beauty Secrets eyebrow embroidery
Next on the list is award-winning eyebrow embroidery salon Avone Beauty Secrets. Besides their top notch brow, lash and beauty services, Avone has also gotten recognition from the prestigious International Beauty And Health General Union of Korea. Now with 11 outlets under their belt, a gorgeous eyebrow makeover by Avone will always be within reach!
Location: The Central @ Clarke Quay, 6 Eu Tong Sen Street, #03-42 Singapore 059817. Click here to view the full list of outlets.
Opening Hours: Daily: 11am – 8pm
Tel: +65 6224 6268
WhatsApp: +65 9751 1196
Click here to book a visit!
22. Brow Meister
A master of eyebrow, eyelash and hairline embroidery, Brow Meister is certainly a salon for the books! Their Brow Meister 6 D Korean Brow Embroidery is particularly popular amongst brow enthusiasts. Because the salon uses a unique blend of 2 to 3 colors, this helps to keep their results looking natural. Plus, we love that their colors are free toxic chemicals like formaldehyde!
Location: 562 Upper East Coast Road, Singapore 466581
Tel: +65 9021 2357
WhatsApp: +65 9021 2357
Click here to book a visit!
23. The Brow & Beauty Boutique
Next, here's another awesome eyebrow embroidery salon in Singapore that features Korean eyebrow embroidery services. This salon is the brainchild of Madam Apple Sun who has over 25 years of experience in semi-permanent beauty treatments. Moreover, some of her most frequent customers include local influencers like Tammy Tay, Berlin Ng and Rachael Wong.
Location: 190 Jln Eunos, Singapore 419539
Opening Hours: Wed – Sat: 10am – 10pm, Sun – Tue: 10am – 6pm
Tel: +65 9233 2543
WhatsApp: +65 8829 7701
Click here to book a visit!
24. SleekBrow eyebrow embroidery
If you like bold yet natural-looking brows that make a statement, then you should definitely check out SleekBrow! With an impressive 5 star rating and tons of reviews on Google, SleekBrow is well known for being consistent and professional in their delivery of amazing-looking brows. Plus, their home-based studio gives the salon a relaxing and calming home spa vibe.
Location: 1 Jalan Kembangan, The Trumps, Singapore 419154
Opening Hours: Weekdays: 10am – 7pm, Sat: 10am – 5pm, Sun: Closed
Tel: +65 9727 6276
Click here to book a visit!
25. Lash Inc SG eyebrow embroidery
Last but not least, we have Lash Inc which specializes in eye-catching lash lifts, eyebrow embroidery and lash extensions. Lash Inc also boasts an impressive 5 star rating on Google which is no small feat for a young establishment that only began its journey in 2019. In addition to customizing your brows to suit your face shape, Lash Inc also provides exceptional customer service and a wonderful attention to detail.
Location: 46A Peck Seah Street, Level 2, Singapore 079316
Opening Hours: Daily: 10am – 7pm, Public Holidays: Closed
Tel: +65 9152 8583
WhatsApp: +65 9152 8583
Click here to book a visit!
---
How Much Does Eyebrow Embroidery Cost in Singapore?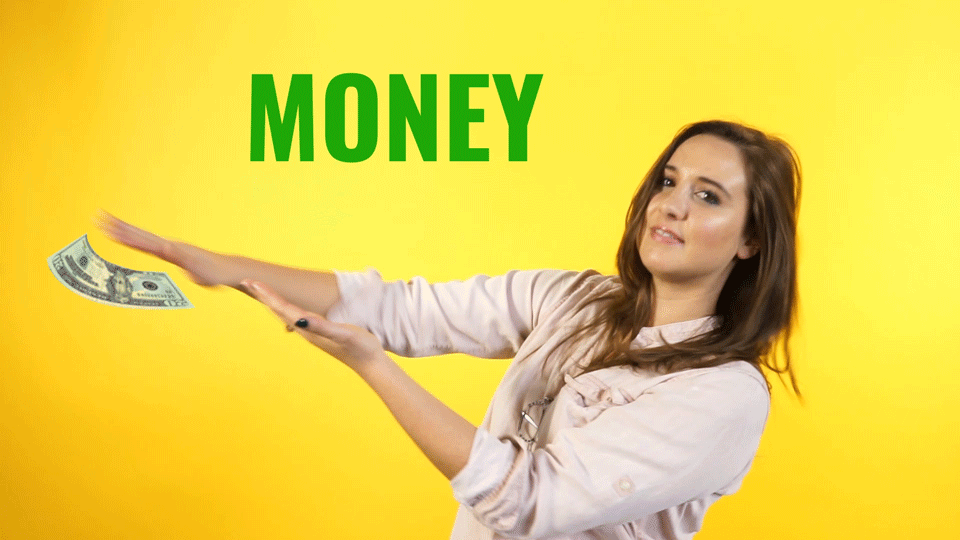 The cost of the treatment can vary depending on the eyebrow embroidery salons in Singapore. Eyebrow embroidery can cost as low as $280 at some salons and can go as high as $1098 at other eyebrow embroidery salons in Singapore. It is dependent on the style of Korean eyebrow embroidery for example misty brows, ombre brows, feather stroke and so forth.
---
Will Eyebrow Embroidery Fade Completely?
Yes. Even though eyebrow embroidery can last up to 3 years in some cases, the eventual wear and tear will cause the results to fade over time. Korean eyebrow embroidery on the other hand requires a touch up 1-3 months after to maintain the results. Because Korean eyebrow embroidery is more natural, it is preferred to the permanent eyebrow embroidery.
---
Once you're done with your eyebrow embroidery, you'll be proud to use the #iwokeuplikethis because your brows are on fleek. Do you have interesting or unforgettable eyebrow embroidery experience? Share it with us via the comment section!
Image Credit: All images belong to these respective eyebrow embroidery salons in Singapore.