Magnetic lashes are taking over the makeup world by storm. This invention has made it easier and quicker to get your makeup done with the hassle of going through applying lash glue. Using the science behind magnets and metal, magnetic lashes make applying lashes as simple as 1, 2, 3. Are you ready to ditch traditional false lashes for these babies?
What are Magnetic Lashes?
Just as the name goes, magnetic lashes sticks onto your eyelids with the power of tiny magnets attached to the falsies itself and eyeliner containing iron oxide or other magnetic ingredients. There is another type of magnetic lashes that do not require an eyeliner. This type of magnetic lashes use two different lash bands which are attached together on the top and underneath your real lashes. The magnet on the top and lower lashes latches together and holds on to your real lashes in order to stay put throughout your day.
Are Magnetic Lashes Safe?
The simple answer is yes. Magnetic lashes are safe to wear. They are not harsh on your lashes so don't worry about pulling them out along with your falsies. However, it is important to bare in mind that with those lashes that sandwiches your eyelashes must be removed gently so that it does not pull on your lashes. On the other hand, with magnetic lashes that stick to magnetised eyeliner, this wouldn't be a problem because it isn't attached to your natural lashes.
Here's Where You Can Find Magnetic Lashes in Singapore
Ardell
Ardell is one of the most popular brands of false lashes out there. If you wear falsies, you've definitely heard of them before. Good news! They have their own magnetic lash collection too. Providing their customers with variety, their lashes comes in all different shapes and sizes. Take a look at their all you can wear buffet of false lashes from traditional glued on lashes to the latest magnetic lashes. They have it all!
Price: $16.00 for lashes and $18.00 for their magnetic eyeliners
Where to buy: Sephora Singapore
Glam by Manicare
Glam by Manicare lashes comes in three different styles that are perfect for multiple occasions. Their lashes are lightweight and fits perfectly onto your lash line without you needing to chop it off. They are sold separately with their magnetic eyeliner which can be found in stores along with their lashes. With an affordable price point, Glam by Manicare Lashes are perfect for those who want to try magnetic lashes for the first time.
Price: $15.90
Where to buy: Watsons Singapore
Lashaus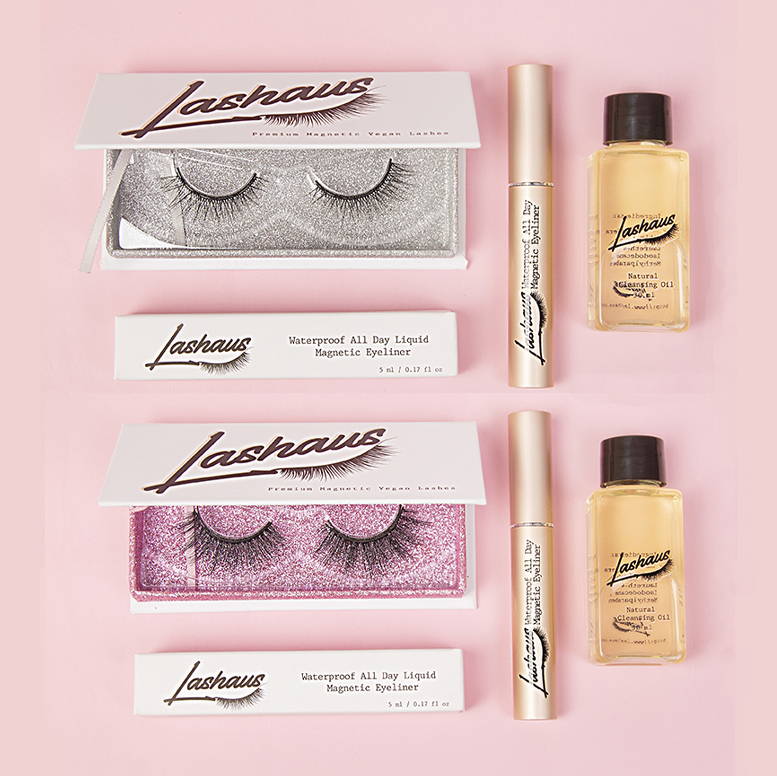 Lashaus retails one of the best magnetic eyelashes in the market. Their new improved 2020 Magnetic Liquid Eyeliner formula is one of the most affordable and best magnetic eyeliner on the market. This unique formula will have your lashes budge-free up to 18 hours! What's even better is their lashes are reusable to up to 60 times. They provide their customers with a unique magnetic eyelashes system that is incredibly helpful. Need we say more?
Price: Their lash kits retails from $59.00 to $118.00
Where to buy: Lashaus
Sevich
Looking for affordable magnetic lashes to try on for the first time? We've got your back! Sevich is one of the most affordable magnetic eyelash brands. They go for as low as $9.80 for a set of three pairs of lashes that comes in a set along with tweezers and a magnetic eyeliner.
Price: Price begins from $9.80
Where to buy: Shopee Singapore
The Venus Lash
The Venus Lash will help you unravel your beauty, starting with your eyelashes. We all want gorgeous eyelashes but unfortunately for some of us, we're not naturally born with them. Falsies are the way to go! With The Venus Lash's 10 styles of magnetic lashes you can get any look you want. Although they are based in the US they provide worldwide shipping for free with every purchase of over USD$30.00.
Price: USD$24.99
Where to buy: The Venus Lash
Vieve Maglashes
Glamorous, Natural, or Babydoll? Which look are you going for? The three magnetic lashes from Vieve Maglashes collection. They retail in a set of three lashes that comes with an eyeliner and a pair of tweezers. Specially designed alloy applicator for magnetic eyelashes makes it very easy to wear, even for beginners. Furthermore, their eyeliner is long-lasting, smudge resistant, and waterproof.
Price: $45.90
Where to buy: Pixie Pax
Plastic Cosmetics
Founded by the queen of Singapore social media, Wendy Cheng (XiaXue) Plastic Cosmetics is a fast growing cosmetics brand in Singapore. They have a variety of Magnetic Eyelashes for you to shop from. The best thing about these lashes are that they are wind proof, waterproof, and can be reused as many times as you like.
Price: 3 pairs with liquid eyeliner costs $49.90
Where to buy: Plastic Cosmetics
Beauty Lush
Beauty Lush is one of the small businesses in Singapore for Magnetic Lashes. However, even though they're small their magnetic lashes are definitely bigger and an amazing edition to your makeup collection! Experience a great customer service with their staff and ask away in their DMs on Instagram if you'd like to know more about their products.
Price: $9.90 +$3.50 for shipping island wide
Where to purchase: Instagram
Eyelure Pro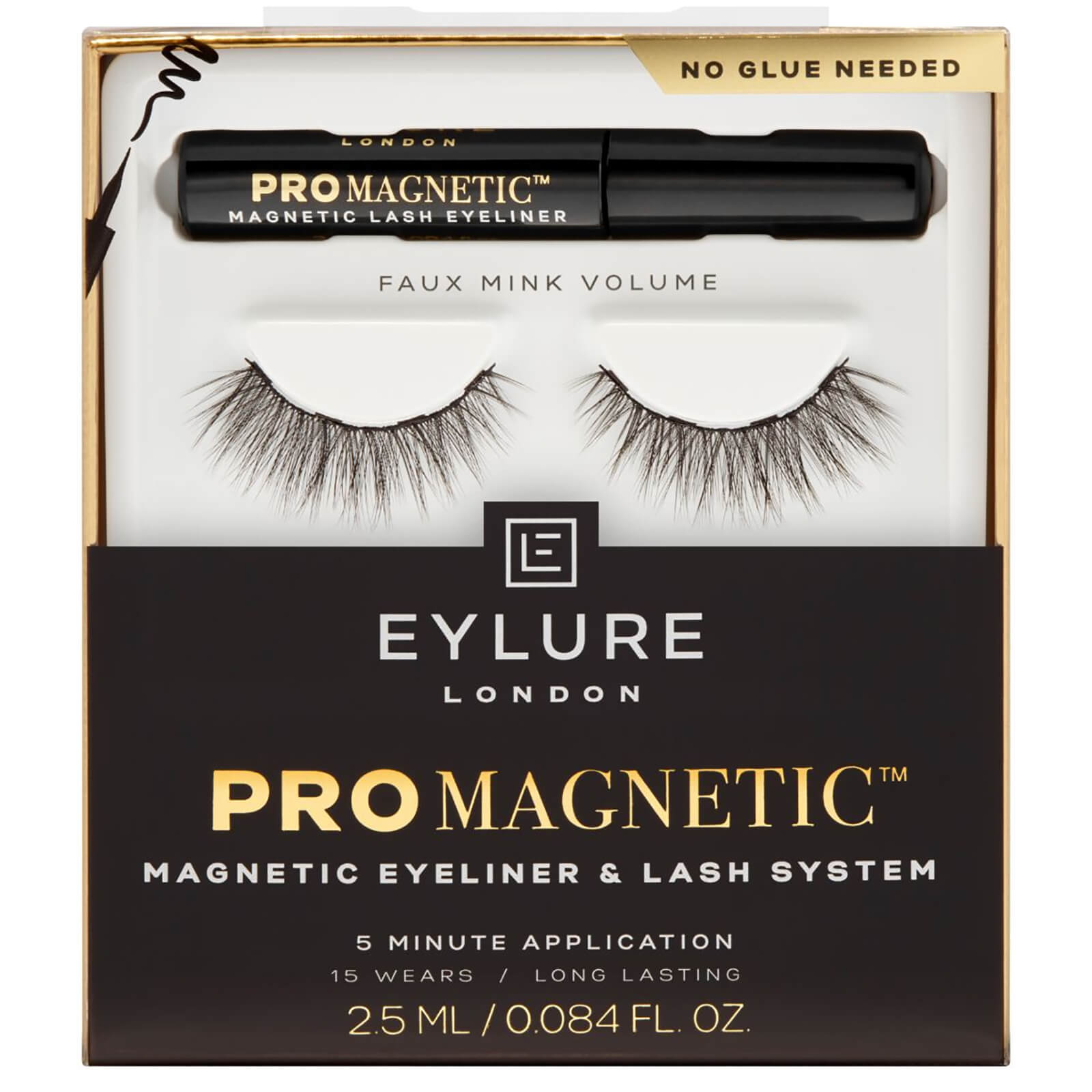 Achieve an enviable flutter with the Eylure Pro Magnetic Kit. The faux mink lashes are lightweight and fluttery, featuring a fluffy, doe-eyed effect that is destined to make even Bambi jealous! The innovative ProMagnetic eyeliner makes application quick and easy, eliminating the need for glue and mess. They are suitable to be used up to 15 times. Affordable, gorgeous, an effortless! What more can you ask for?
Price: $36.00
Where to purchase: Look Fantastic