Have you guys heard about the Pico Laser Treatment?! If not, then you are missing out big time because pico laser treatment in Singapore is one of the most popular aesthetic treatments at the moment! It is the new gold standard facial treatment that uses the most advanced laser technology to treat most skin imperfections and issues such as age spots, sunspot and acne scars. Pico laser treatment is also highly effective in selectively destroying under skin discolourations and promoting elastin production. Hence, it will leave you with healthier and firmer skin. 

Apart from that, Pico treatment is also proven effective for tattoo removal. Yes, its ultra-high laser energy can lessen the benign pigmented lesions and shatter tattoo pigments particles. Cut it short, pico laser is an efficacious treatment that will help you achieve a more youthful appearance without the typical discomfort and downtime. Are you curious to know more about this intriguing treatment? Well, then you have come to the right place. Below, Beauty Insider has gathered everything there is for you to know about pico laser treatment in Singapore! Have fun reading, guys. 

What is Pico Laser Treatment?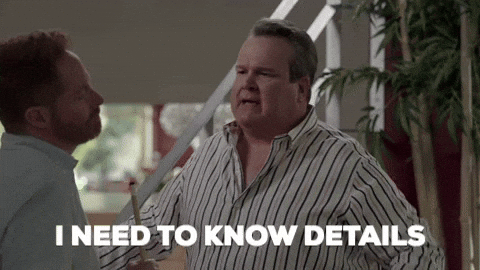 Pico laser is a non-surgical and non-invasive laser skin treatment that focuses on fixing the most common skin problems like ageing, pigmentation and more. The treatment is targetted on fixing specific problem areas in your face and not your whole face. Because it is extremely targetted hence the treatment offers the fastest cure to your skin problems. And if safety is your concern, then rest assured because Pico technology offers the most advanced laser energy that is proven to be faster and safer in comparison to most laser facial treatments.

Plus, unlike many typical laser facials, Pico delivers ultra-short pulses of energy without heat to target specific problem areas. The delivered laser energy then penetrate through your skin and creates an intense impact. That impact will shatter the targetted skin pigment or particles that are then easily eliminated by the body. Despite, delivering intense pulses of energy, Pico laser is gentle on the skin. So, it is suitable for all skin types. In fact, you'll most probably feel no sort of discomforts during treatment as Pico does not ablate or burn off the skin.

Plus, the treatment is pretty quick (20-30 minutes procedure) and has minimal downtime. Like your skin will be red for a couple of the hours after the treatment but it won't last long. Your skin will go back to normal the next day itself. Though you can see visible results in just after one treatment, it is better if you go for 3-4 session each within 3-4 weeks apart. Regular treatments will induce collagen production for skin rejuvenation and reduce the appearance of acne scars.

How Much is Pico Laser Treatment in Singapore?

The prices vary depending on the clinic but on average pico laser treatment in Singapore will cost you anywhere from $150-$300. We recommended you to try a session first and not commit to any package deal because we do not know how your skin will react to the treatment. It is also best to call the clinic of your choice and have a chat with the dermatologist first. Only, commit to the treatment if you are satisfied with the procedure and facilities. Remember, it is your face we are talking about here. So, it is okay to take all the time in the world to think it through before going into the treatment.

Does Pico Laser Treatment Give Permanent Result? 

Yes, it does. Most pigmentations including tattoos, will not return after the removal. But the treatment won't stop new pigmentation, wrinkles and ageing signs. Hence, it is important to take good care of your skin after the treatment. Make sure to wear a good sunscreen to prevent new pigmentation from forming. Regular maintenance treatments with Pico Laser treatments will ensure long-lasting results.

Where to Get Pico Laser Treatment in Singapore?

There are many aesthetic clinics in Singapore that offers top-notch Pico laser treatment. In fact, the options are so vast that you will end getting confused one which to pick. So, to help out, we've gathered the top five aesthetic clinics that offer pico laser treatment in Singapore. breast enlargement surgery.

1. S Aesthetic Clinic

Using precise and safe laser energy,  S Aesthetic Clinic has basically set a new standard for Pico laser treatment in Singapore. Prior to the treatment, the excellent doctors at this aesthetic facility will examine your skin condition and have an in-depth discussion of your concerns. So, if you have any questions or concerns about the treatment, this one on one discussion can really help you open up to the process. Their whole procedure is said to be around 45 minutes with minimal pain and no downtime! 

Address: 9 Scotts Road #07-07, Scotts Medical Centre (Pacific Plaza), Singapore 228210

Contact Number: +65 9020 7234

Opening Hours: Monday – Friday: 10 am – 8 pm, Saturday: 10 am – 6 pm, Sunday & Public Holidays: Closed

2. Mizu Aesthetic Clinic

Mizu Aesthetic Clinic uses a safe and non-ablative method to perform pico laser treatment, Their treatment can significantly handy when it comes to pigmentation removal, acne scars, skin rejuvenation and brightening, and tattoo removal. Unlike most place, they use ultrashort picosecond laser pulses instead of nanosecond pulses. The main difference is that their laser is a second-generation pico laser that generates the highest peak power in pico laser in the world. This ensures that results are faster and more effective with lesser sessions.
Address: 8A Marina Boulevard, #B2-12 Marina Bay Link Mall, Singapore 018984

Contact Number +65 9384 8915

Opening Hours: Mondays – Fridays: 11 am – 8 pm, Saturdays: 11 am – 5 pm, Sundays & Public Holidays: Closed

3. The Chelsea Clinic

Run by Dr Vanessa Phua, an experienced aesthetic doctor who is widely known for her work in pigmentation treatment and removal, The Chelsea Clinic is a pioneer to the pico laser treatment in Singapore. US FDA- approved, their pico treatment takes less than 20 minutes is also suitable for Asian skin. With minimal discomfort and downtime expect brighter and tighter skin with no visible scars and pigmentations. 

Address: 501 Orchard Rd, #05-08A Wheelock Place, Singapore 238880

Contact Number: +65 6690 4690

Opening Hours: Mondays- Fridays: 10 am- 5 pm, Wednesdays:2 pm- 8 pm, Saturdays: 9.30 am- 1 pm, Sundays: Closed

4. Sozo Aesthetic Clinic

One thing that sets the Sozo Aesthetic Clinic apart from the other clinics is that their pico laser treatment is customised uniquely for each patient based on proprietary protocols to ensure optimal results. Apart from that, they are one of the very few aesthetic clinics in Singapore that uses the Electronic PicoPlus, the latest Korean technology. Lutronic's PicoPlus laser is one of the most powerful picosecond lasers in the world! With such a powerful beam, rest-assured all of your stubborn pigmentations will fade off. 

Address: 1 Raffles Place, #05-12/13, Singapore 048616

Contact Number: +65 9610 5102

Opening Hours: Mondays- Fridays: 10 am – 8 pm, Saturdays: 10 am – 3 pm, Sundays & Public Holidays: Closed

5. The Clifford Clinic

If your are looking for a reasonably priced pico laser treatment performed by experienced doctors, then Clifford Clinic is the one to head to. Their Picocare 450 laser treatment comprises of comfortable and painless procedures with the use of topical numbing cream for a comforting experience. Plus,  their Picocare 450 laser is proven to have lesser side effects, compared to other laser treatments. This treatment requires lesser too which makes it an efficient and effective choice for pico laser treatment in Singapore.

Address: 24 Raffles Place, #01-03 Clifford Centre, Singapore 048621

Contact Number: +65 8318 6332

Opening Hours: Mondays- Fridays: 10 am- 8 pm, Saturdays: 10 am- 5 pm, Sundays and Public Holidays: Closed
---
Are There Any Side Effects?

In general, pico laser treatment is pretty safe and has minimum risk involved. However, different individuals have a different reaction to the treatment. The most common side effects of pico laser treatment are swelling and redness that typically would last for a few hours or days. You can potentially develop a bacterial, viral or fungal infection but that is a very rare case. Some people may even experience a change in skin tone.

Your skin may become darker than normal or lighter than normal. Pico laser treatment also poses a slight risk of scarring but with proper aftercare, it should heal quickly. Make sure to follow your doctor's advice on aftercare procedures and be patient. Your skin needs time to heal. So, don't freak out and stay calm while your skin is healing. If any of the above conditions persist for more than two weeks, go to your doctor immediately.