The demand for multi-tasking aesthetic treatments in Singapore is increasing day by day. In fact, it has become the fastest option for brightening the skin, reducing wrinkles, pores and blemishes and also enhancing the moisture of your skin. With more advanced technology, we now have a greater number of aesthetic treatments available. One of the newest aesthetic treatments to join the line is Rejuran Healer.  Ooo, interesting, but what is Rejuran Healer (you wonder)? Well, to answer the question and more below Beauty Insider has prepared a comprehensive guide to everything you need to know about Rejuran Healer in Singapore.
---
1. What is Rejuran Healer Treatment?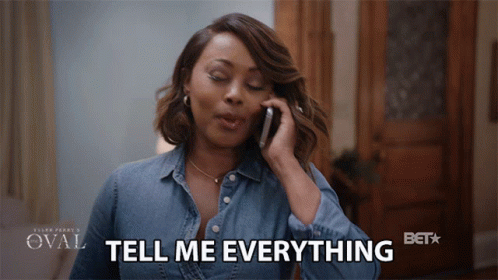 Hailing from Korea, Rejuran Healer is a popular aesthetic treatment that involves microinjections of DNA fragments (polynucleotides) into your skin. These fragments are safe and doctors will only inject those that are compatible with your skin. It is also approved by the Singapore Health Sciences Authority (HSA) for facial treatments. Often combined with other topical creams, the Rejuran Healer Treatment is said to effectively restore youth and reverses the sign of ageing. 
---
2. What Are the Benefits of Rejuran Healer?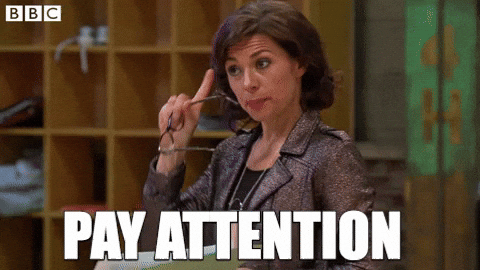 The main benefits of Rejuran Healer are that it can regenerate new tissue and collagen as well. It can also increase production of certain sugar called glycosaminoglycans, which is responsible for skin moisture. The treatment has also proven to help fasten the process of healing and decrease the formation of scars. Rejuran Healer has also been proven to help with anti-ageing!
Below are the main highlights of Rejuran Healer:
Rejuvenates the skin cells by stimulating receptors
Accelerate the skin's natural healing process
Reversing skin damage & increasing collagen production
Increase hair counts and thickness
Improves hydration level
Reduces wrinkles, dark circles and sagging
Evens out the pigmentation
These are just some of the most general benefits of the treatment but its effectiveness is very subjective depending on your skin. Rejuran Healer involves microinjections of molecules that are the most compatible with our body which can stimulate cell growth hence restoring our skin to smooth and supple conditions. However, the absorption of the molecules truly depends on your skin and its potency to heal!
---
3. How Is Rejuran Healer Treatment Done?
The Rejuran is injected under the scar in the dermis layer. If you have deeper and more fibrotic scars, then the doctor will first break up the fibrous tissues beneath and inject Rejuran directly into the base of the scar. The treatment is performed using an injection to plunge in the Rejuran straight to your skin. This is also known as the freehand manual serial injection technique which is regarded as the gold standard of delivering skin boosters and other similar skin treatments. In other words, the manual technique should be the only way Rejuran Healer is injected as it will reduce the chance of bruising and provides maximum absorption. 
---
4. Is The Rejuran Healer Treatment Painful?
Well, it depends but in general Rejuran is not painful. Especially after applying the numbing cream, most people who have gone through the treatment said it is tolerable.
---
5. How Much Does Rejuran Healer in Singapore Cost?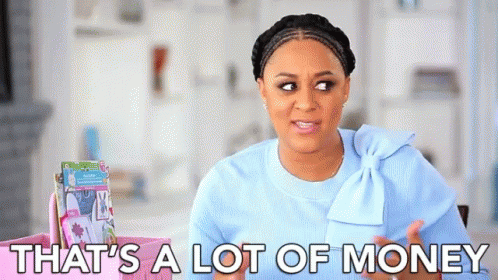 The price varies depending on each clinic. However, you may expect the price to be around $600- $1,400 per session.
---
6. How Many Types of Rejuran Are They?
There are three types of Rejuran Healer treatments. Below are more details about each of the treatments.
1. Rejuran Healer- Rejuran Healer induces fibroblasts production which in turn promotes collagen production for full-face skin rejuvenation and improved skin elasticity. This reduces fine lines and wrinkles as well as sagging skin.
2. Rejuran S- This Rejuran is ideal for acne-prone skin because it can speed up scar healing due to the higher concentration of Polynucleotide. It can repair the skin at the exact location where collagen production is needed. The result is smoother, shallower acne scars with each subsequent treatment.
3. Rejuran HB- Rejuran HB is ideal for damaged and dry skin because of Hyaluronic Acid and Polynucleotide.  Due to the combination of two strong acids, this Rejuran has a dual effect of skin repair and hydration. The overall effect is improved hydration and elasticity. 
---
7. What to Expect After The Treatment?
Rejuran injections do have downtime that lasts about 2 days where you can see small injection marks. Occasionally, mild bruising can also occur but do not be so worried about it as these bumps often last for only 1-2 days. That said, you should not be experiencing any bruising. If you see any signs even mild bruising, go seek professional help immediately!
---
8. How Often You Should Get Rejuran  Done?
Hmm, ideally for acne-prone we recommend 3-4 treatments in between one month. Whereas, for mild acne scarring just one time might be sufficient. However, you should discuss with your doctor for an accurate answer as different skin needs different care. 
---
9. Who Should Get The Rejuran Healer?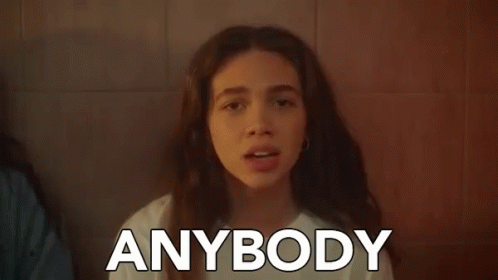 Any men or women e ranging from the 30s who want to improve their skin's regeneration ability and replenish hydration. Those who have suffered from acne or underwent laser treatments are also ideal for the treatment. The treatment is also suitable for older people as it can reverse signs of ageing.
---
10. Are They Any Side Effects for This Treatment? 
In most cases, NO! Returns are generally safe and seldom produce severe side effects. The most common side effects are usually injection-related eg. redness, pain, itching, swelling or bruising. These are usually mild and resolve after a few days.
---
11. Where to Get a Rejuran Healer in Singapore?
As we said, there are many clinics that offer Rejuran Healer in Singapore. Below are our top picks.
1. Sozo Aesthetic Clinic
https://www.instagram.com/p/B8n6YEfHpPV/
Sozo Aesthetic Clinic is one of the most popular medical aesthetics & hair clinics in Singapore which offers one of the best Rejuran Healer in Singapore. Conveniently located at the top floor of One Raffles Place shopping mall, this aesthetic clinic is designed for those who seek through proprietary treatments that have a quick recovery and minimal downtime. The clinic offers a wide range of aesthetic treatments including Rejuran.
Address: 1 Raffles Place, #05-12/13, Singapore 048616
Opening Hours: Mon- Fri (10am- 8pm), Sat (10am–3pm)
Contact Number: +65 6935 1811
Book an appointment with  Sozo Aesthetic Clinic here!
2. Bio Aesthetic Laser Clinic
Established in 2012, Bio Aesthetic Laser Clinic is known for its exceptional standards and quality services. Always first in introducing new and exciting services to their range, this clinic offers top doctor-designed treatments of skin rejuvenation, HIFU AgeTite and other anti-ageing services including Rejuran Healer. All of their treatments are tailored to get the youth back and improve your facial features.
Address: 390 Orchard Rd, #03 – 01, Singapore 238871
Opening Hours: Mon- Fri (11am- 8.30pm), Sat (10am–6pm), Sun (Closed)
Contact Number: +65 6333 4566
Book an appointment with Bio Aesthetic Laser Clinic here!
3. Prive' Clinic
Privé Aesthetics Clinic is an award-winning medi spa that serves as a one-stop expert solution for your face, skin, body as well as hair needs. Using advanced, clinically-proven technology and medical-grade products for all their treatments, they pride themselves in helping their customers not only look but feel great! In addition to that, the aestheticians at Privé Aesthetics Clinic are all trained by board-certified doctors. Also, the staff working at the clinic are also professionally-trained.
Address: #02-28 23 Serangoon Central Singapore 556083
Opening Hours: Mon- Fri (10am – 9pm), Sat (10am – 7pm), Sun (Closed)
Contact number: +65 9171 3328
Book an appointment with Prive' Clinic now!
4. VIDASKIN Medical Aesthetic Clinic
At VIDASKIN they believe in an all-rounded approach to ageing and if skin ageing is your then make sure to head over this aesthetics boutique clinic. Besides their bespoke services, they carry a large range of meticulously crafted medical grade skincare products as well as aesthetic treatments. While beauty is not just skin deep, VIDASKIN believes in putting your best face forward in all you do and want to be the partners in making that happen.
Address: 501 Orchard Road #04-05, Wheelock Place, Singapore 238880
Opening Hours: Mon- Fri (10am–8pm), Sat (10am-3pm), Sun (Closed)
Contact Number: +65 6235 4429
Book an appointment with VIDASKIN now!
5. The Clifford Clinic
Last but not least on the best clinics to get Rejuran Healer in Singapore is The Clifford Clinic. With more than 15 years of experience in aesthetic medicine, all of their doctors have been trained locally and abroad in the field. The clinic uses only the latest state-of-the-art equipment together with the best quality skincare products. Lastly, they do not compromise on quality, yet maintain very affordable prices. Situated just in the Clifford Center this clinic can give you natural looking results with minimal down time.
Address: 24 Raffles Place #01-03 Clifford Centre Singapore 048621
Opening Hours: Mon- Fri (10am–8pm), Sat (10am–5pm), Sun (Closed)
Contact Number: +65 6532 2400
Book an appointment with the Clifford Center now!