Beauty Insider always believe that a healthy stomach is the foundation of beautiful skin. Who would have guessed that concepts like gut health, microbiome, prebiotics, and probiotics would become so ubiquitous in the beauty industry? Using and ingesting a product containing prebiotics and probiotics can significantly boost our gut health, and how our complexion appears on the exterior has a tight association with what we fuel our stomach. 
Even well-known brands such as Dior and Lancôme have launched microbiome skin care products! So there is no doubt that skillful and conscientious users are now facing beauty with health in mind, acknowledging that products alone cannot holistically endorse the skin and surely cannot address the underlying causes of certain skin issues such as acne and eczema, and beauty products can only do so much to disguise them.
To speak, this microbe-friendly mindset is undoubtedly changing the face of skin care.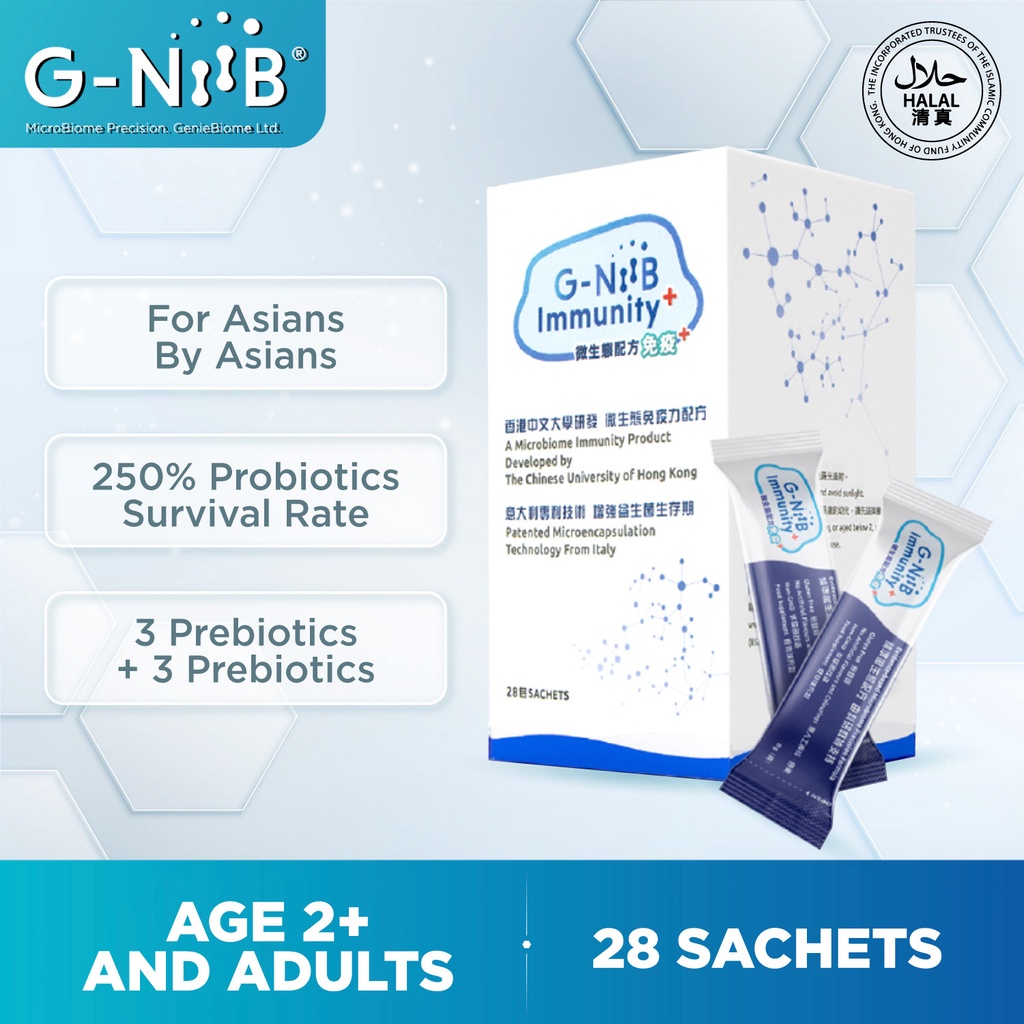 How To Tell If Your Gut Is Not Healthy?
The microbiota in our gut governs our digestive response and modulates inflammation in our bodies. An unbalance in the gut microbiota (gut dysbiosis) would make us vulnerable to illnesses and inflammation-causing substances.
According to one research, the gut microbiota of atopic dermatitis patients was dysbiotic, with a decrease in SCFA-producing bacteria (i.e., Bifidobacterium, Blautia, Coprococcus, Eubacterium, and Propionibacterium) and an expansion in other harmful bacteria. Gut dysbiosis can result in a malfunctioning immune system that responds excessively to irritants or allergens.
Throughout time, these inflammatory overreactions might develop into unpleasant skin disorders such as acne, eczema, psoriasis, and others. Gut dysbiosis can be reversed by eating a variety of fibre-rich and fermented foods. But, in order to get a significant quantity, a high quantity consumption may be required.
A microbiome supplement containing healthy bacteria (probiotics) is becoming a popular option as public knowledge of gut health grows. While these substances are not a cure-all for gut health, there is proof that they can promote the microbiota and promote gut health, resulting in improved skin conditions.
How Is G-Niib Microbiome Immunity Formula Different?
This microbiome formula is generated from big data analysis of the ASIAN population and is based on novel findings exclusively licensed from The Chinese University of Hong Kong (CUHK). Probiotics and prebiotics that have been carefully chosen are best suited to the ASIAN gut microbiota.
The method is also rooted on a decade's worth of research on the Asian gut microbiome utilising metagenomics and AI machine learning technology. The study's findings exactly pinpointed the live beneficial bacteria (Probiotics) and prebiotics that are the most suited to Asians' gut microbiota.
3+3 Vibrant Probiotics & Prebiotics Golden Ratio
It combines three Bifidobacterium probiotics (Bifidobacterium adolescentis, Bifidobacterium Bifidum, and Bifidobacterium longum) and three prebiotics in a 3+3 Vibrant Probiotics and Prebiotics Golden Ratio. Probiotics revitalise the intestinal ecology and restore the gut's depleted beneficial bacteria.
This, in turn, supports a well-functioning immune system and the development of additional helpful microorganisms, both of which help to inhibit the existence of harmful bacteria. Prebiotics are the food supply for living probiotics, which aid in gut colonisation. The gut bacteria, often known as the gut flora or gut microbiota, play a variety of critical roles in the body. Consuming a balanced combination of probiotics and prebiotics can help guarantee that we have the correct bacteria blend to maintain our gut flora healthy.
Formulated with the purpose of improving recovery response for illnesses and chronic conditions such as difficulties sleeping and weariness, which explains why more than 95% of G-NiiB Immunity+ consumers would continue to use after their initial intake.
**An immunity booster which is non-GMO, gluten-free, halal certified, and formulated with no artificial flavours and colourings.
**One sachet daily. Consume directly, or mix in 100-200ml water, non-frizzy or non- alcoholic drinks or food (below 45°C). It can be taken at any time of the day but is best consumed with a meal. Also suitable for children aged 2 and above, pregnant and breastfeeding women.
G-NiiB Immunity+ is available at selected Watsons and Guardian stores, Shopee and Lazada. Visit www.g-niib.com.sg for more information.
For more beauty infos, make sure to follow us on Instagram and Facebook. Also, visit our Insider Mall to shop and get rewarded!