Have you guys been hearing all the raves about the cleansing oils from Shu Uemura😍? Many beauty experts claim that the Shu Uemura cleansing oil has been one of their holy grail products and a regular part of their daily skincare routine. This has got us curious to know more about the product and its effectiveness! So, few of us from Beauty Insider got our hands on the iconic Shu Uemura cleansing oil to find out for ourselves if it is worth the money and the talks! Now, we've tried quite a lot cleansers before but this one surely stands out! Wanna know why? Then continue reading our Shu Uemura cleansing oil review (we've spilled all the goods and bads exclusive for you😉)
---
What is The Shu Uemura Cleansing Oil About?
First introduced by Mr Shu Uemura back in 1967, the Shu Uemura cleansing oil has been the Japanese brand's star player ever since!. Today, the original Shu Uemura cleansing oil evolved to a range of cleansing oils that cater to all different types of skin and concerns. It is universally loved that Shu Uemura claims that one bottle of this cleansing oil is sold in every 7 seconds worldwide. Now, isn't that fascinating?
---
Our Honest Shu Uemura Cleansing Oil Review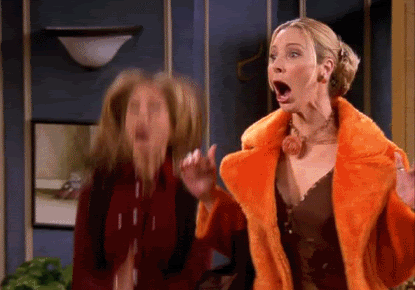 There are currently six Shu Uemura cleansing oils and knowing us we got them all and we put to the test. Each one has a different formula designed to be suited to certain skin types or preferences. However, we noticed all of them perform similarly in terms of how well they emulsified with water and also how they removed makeup. What sets them apart is the suitability for different skin types and oh, we also notice the difference in terms of texture and smell between them. They all come in various size options and we got the 150 ml options. Below, are our detailed Shu Uemura cleansing oil review on each of the cleansing oil!
1. Shu Uemura High-Performance Balancing Cleansing Oil
Let's start our Shu Uemura cleansing oil review, with this cult classic. This cleansing oil is in fact the first-ever one to be launched in the collection. Today, it has evolved into a unique formula with ingredients designed for waterproof make-up. This one is particularly suitable for sensitive skin and among all the other cleansers this one has the most emollient medium-weight smooth feel. And it def leaves the skin completely clean and soft! In terms of effectiveness, it does remove thick makeup in one go but as for eye makeup it didn't take off 100% of the mascara but it was a very good first pass to remove most of it. For the face makeup, it can effectively remove sunscreen, foundation, powder and everything else without stripping the skin.
Rating: 7/10
Price: $50.00 (150ml)
Where to Buy: Sephora Singapore
2. Shu Uemura Porefinist2 Refreshing Cleansing Oil
The next one in our Shu Uemura cleansing oil review is the POREfinist refreshing cleansing oil. It is designed for acne-prone/oily skin which explains the lightweight texture. In fact, it is the lightest weight option among all the oil. Also, it smells the best too (has a floral petal scent) It does effectively remove excess oil and dirt from pores without leaving the skin oily and greasy. Honestly, among all the other cleansing oil by Shu Uemura, this one has the strongest cleansing power. However, it is a bit too strong for daily use so only buy this if you have oily skin. It managed to remove thick cakey makeup in just one shot!!!!
Rating: 8/10
Price: $50.00 (150ml)
Where to Buy: Sephora Singapore
3. Shu Uemura Anti/Oxi+ Pollutant & Dullness Cleansing Oil
The Anti/Oxi+ cleansing oil is designed particularly for ageing and mature skin. It is infused with moringa and green tea extracts that can remove pollutants and balance out the skin tone. However, it does have a fairly strong scent wasn't quite pleasing for us, maybe you would like it cuz we all have a different preference. In terms of cleansing though, this oil is super duper good! It removed all traces of makeup and (mascara included) without stripping away the skin's moisture. It leaves the skin looking completely refreshed with a smooth feel and the best part is, it does not irritate the skin!
Rating: 8/10
Price: $55.00
Where to Buy: Sephora Singapore
4. Shu Uemura Blanc Chroma Cleansing Oil
The Shu Uemura Blanc Chroma Cleansing Oil is our personal favourite because it absorbs quickly into the skin and is loaded skin brightening ingredients. It is suitable for all skin types and works best for combination skin. In just two weeks of using, we can see clear results for brightening with this one. It has a very subtle scent and can remove all makeup in just one swipe. We love this one in particular for the way it makes the skin clean and soft. We swear our skin felt baby smooth after using this!
Rating: 9/10
Price: $55.00
Where to Buy: Sephora Singapore
5. Shu Uemura Nutri Nectar
This is one of the newest cleansing oil from Shu Uemura and the most unique one of them all. Unlike the other cleansing oils, the Nutri Nectar has a thicker almost gel-like texture and it is also infused with a natural scent that can complete your whole skin healing ritual. Unlike the other cleansing oils, this one won't slide into the eyes as easily as the fluid options. It is designed for all skin types including sensitive skin and was definitely one of the most gentle feelings. It also has skin-calming Acai, magnolia that can replenish and rejuvenate the skin.
Rating: 9/10
Price: $55.00
Where to Buy: Sephora Singapore
6. Shu Uemura Ultime8 Sublime Beauty Cleansing Oil
Last but not least in our Shu Uemura cleansing oil review is the Ultime8 Sublime. This cleansing oil is the option for those with dry skin. It has a combination of eight precious botanical origin oils that are enriched with life-energising plants. If you are looking for a hydrating and nourishing oil this one the best fit for you. It can protect and renew the skin with an ample amount of moisture. With a cashmere-like texture, this cleansing oil has the richest ingredients and benefits! It is also super effective in removing all traces of face and eye makeup and leaves the skin feeling plump and soft.
Rating: 10/10
Price: $65.00
Where to Buy: Sephora Singapore
---
Our Final Verdict on The Shu Uemura Cleansing Oil
Overall, all of the Shu Uemura cleansing oils are worth the investment. Though they are on the pricey side, but it is totally worth it so it is not one of those products that people get for the sake of fancy spending on a high-end makeup cleanser. To be honest, we are not a fan of luxury skincare too but this one is REALLLY GOOOOOOD! Make sure, to get the right cleansing oil for your skin type and enjoy the maximum benefits of the oils! If I were a fan of cleansing oil this Shu Uemura one could have been a favourite of mine.