Hey ladies, we have got some good news for you! We bet you have a desire to keep skin healthy and beautiful through the use of unique natural ingredients (don't we all). And guess, what?! The Face Shop Forest Friends are here as saviours out on patrol to save your skin and our forests too! Not just are they super cute and cuddly, these The Face Shop Forest Friends are here to spread their love of humanity and care for Mother Earth in hopes of touching the hearts of everyone they meet along the way.
Each of these products is enriched with all-natural super ingredients harvested directly from Mother Earth. Plus, these newly launched Forest Friends Collection also can protect you from the destructive rays of the Singaporean heat. It can also shield you from harmful germs, as well as eliminating and cleansing away impurities in the skin. We know you want to know about these #TFSForestFriends, well below Beauty Insider has got all the juices on this noble initiative. 
---
Who Is The Face Shop?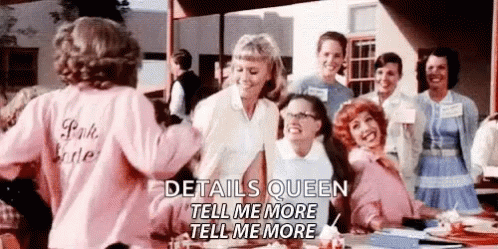 Originated from Korea, The Face Shop is a leading global beauty brand that retails around 28 countries offering a wide range of more than 1,000 quality products that include skincare, body care, hair care and makeup. The brand believes in using all-natural ingredients to nourish and revitalize your skin.
So, don't worry everything that touches your skin is derived from nature to provide healthy skincare solutions for all skin types and ages. To add to that, The Face Shop does not allow animal testing and all their product containers are recyclable.
---
What Are The Face Shop Forest Friends Products?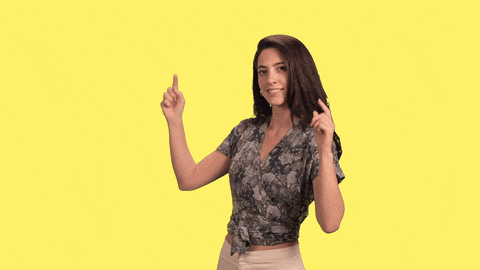 1. Forest Friends Jeju Volcanic Pore Cleanser
This foaming cleanser is formulated with City Defender Complex which can help thoroughly cleanse your skin, revealing a shine-free complexion. Derived from Jeju Island, the volcanic ashes in the cleanser can help absorb excess sebum and remove impurities from the skin. Plus, the cleanser is also rich in tannin which effectively helps to tighten the pores. Plus, it can also create a moisture barrier on the skin which prevents moisture loss.
Price: $15.00, 140ml
2. Forest Friends Jeju Volcanic Fresh/Calming Nose Strips
Suffering from black/whiteheads? This peel-off nose strip is here to help you. It can help to extract and remove all black/whiteheads from the nose. The strips are suitable for all skin types and can keep your skin fresh, clean and healthy. It is also enhanced with moisturising benefit which can keep your skin hydrated after application.
Price: $6.50, seven stripes
3. Forest Friends Natural Sun Eco Active Sun Cream
Suitable for all skin types, this sun cream is a great suncare solution that can provide your skin total protection against intense sunlight, perspiration, water and dust. It is the perfect all-in-one solution for all-day outdoor activities. Plus, this sun cream is also waterproof so it can adhere strongly to the skin even as you break out in excessive sweat during the scorching summertime. Another highlight of this suns cream is because it does not irritate the eyes even if there is accidental contact.
Price: $28.00, 50ml
4. Forest Friends Natural Sun Eco No Shine Sun Powder
This powder is perfect women who are always out and about. It is super convenient for touch-ups on the go. It is super helpful in controlling sebum and will leave your skin bright and refreshed. The fine pink tone-up powder provides instant absorption of excess oil, brightens up skin tone and leaves a soft matte baby-like skin. Though the powder is suitable for all types we don't recommend it for those with dry skin.
Price: $28.00, 13g
5. Forest Friends Dr. Belmeur Mineral Sun Stick SPF50+ PA+++
This Bear-shaped sun stick is formulated with UV Derma Damage Care System can protect the skin against harmful UVA/UVB rays. Plus, it can also help to soothe and repairs damaged skin. It contains skin healing and soothing ingredients such as Zinc Oxide, which can block UVA/UVB rays, Calamine, a gentle antiseptic that helps to relieve redness and stinging and Vitamin E Derivatives, which can help fight against free radical damage and builds a protective barrier on the skin to prevent moisture.
Price: $37.00, 20g
6. Forest Friends Dr. Belmeur Baby Mild Sun Cushion SPF28 PA++
Suitable for all skin types including sensitive skin, this cun cushion acts as a mineral sunscreen that forms a physical barrier by reflecting UV rays away from the body, thus preventing them from penetrating the skin. Its low-irritant and washable formula makes the cushion suitable for kids from three years. The formula can be easily removed by washing it with water allowing a fuss-free cleansing process.
Price: $34.00, 15g
7. Forest Friends Bubble Hand Wash
In current time we cannot neglect our hands. This foamy hand wash can keep all the germs at bay. It can help to eliminate harmful bacteria, including E.Colubacteria and dust, leaving a refreshing citrus scent on the hands. Formulated without Isopropyl Methylphenol that causes skin irritation, this handwash is enhanced with Dexpanthenol that helps to keep hands moisturised after washing.
Price: $10.00, 250ml
8. Forest Friends Rabbit/Squirrel Hand Cream
Last but not least in The Face Shop Forest Friends is this hand cream. Ideal for Singapore's humid weather, this lightweight and non-sticky hand cream helps to moisturise hands, leaving a light, refreshing scent. You can choose Rabbit for a fruity and white floral scent or Squirrel for that refreshing green herbal fragrance to revitalise your day.
Price: $8.00, 55ml
---
Where to Buy The Face Shop Forest Friends Collection?
You can buy any one of these products in any The Face Shop retail stores across Singapore or online at www.thefaceshop.com.sg. You can also enjoy 20% off #TFSForestFriends from now till 31st October 2020. For more information, do follow @thefaceshop_sg on Instagram and make sure to use the hashtags #thefaceshopsg #TFSForestFriends when you are posting your The Face Shop Forest Friends. Have fun shopping, ladies!