Did you know that your skin quality starts to deteriorate in your twenties? Yes, you're already beginning to produce less collagen and elastin. Your moisture barrier is getting weaker. Sun exposure, pollution and changes in temperature (like going in and out of air-conditioned rooms) damage your skin – and your skin won't bounce back as quickly as it used to. But don't worry because there are many amazing anti-ageing skincare products in Singapore that can help you maintain the youth and health of your skin!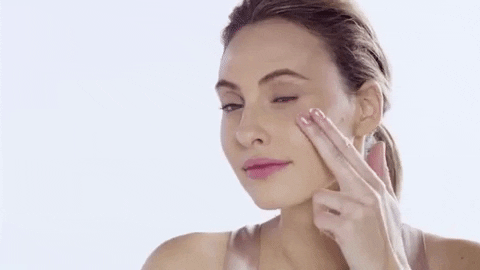 That's why Dr. Lancer and many other dermatologists advise to start an anti-ageing regimen by the time you're 25. "You may not need heavy anti-wrinkle creams yet, but consciously select the best anti-ageing products that can strengthen and protect your skin." So to aid you on your quest, here are some of Beauty Insider's favourite anti-ageing skincare products available in Singapore!
1. Alexandr&Co. SeriGuard™ Silk Moisturizer
Beautiful skin starts with a silken step, or in other words, silk skincare! Formulated by a team of doctors and dermatologists, this luxurious moisturizer contains a key anti-ageing ingredient known as Integral Sericin – a silk protein extracted from the delicate yet strong fibres of silk cocoons. Because of its exceptional compatibility to human skin, Sericin is able to form a biofilm to lock in moisture and shield the skin from harsh environmental aggressors. In addition to Sericin, the moisturiser also contains a powerful combination of collagen, proline and hyaluronic acid to activate the skin's natural production of collagen and elastin. Using 15 grams of this moisturiser daily for 12 days has been shown to significantly improve the overall texture and radiance of the skin. As a result, the skin looks brighter, healthier and feels soft and silky smooth to the touch.
Why we love it:
Free of alcohol and parabens
Ultra hydrating formulation
Reduces the appearance of fine lines and wrinkles
Fortifies the skin's moisture barrier and acts as a seal to prevent transepidermal water loss
Price: $240 (Available at Insider Mall!)
Add to cart
2. Esse Probiotic Ageless Serum
One of the best-selling anti-ageing skincare products in Singapore, the Esse Probiotic Ageless Serum can do wonders for your skin. Infused with skin-loving ingredients like Suma root, Muira Pauma bark, Madonna lily extracts and more. In addition, this age-defying serum can improve the strength of the skin's capillary walls and aid in tissue repair. Use this serum regularly and you'll notice your skin become firmer, thicker and filled with youthfulness.
Price: $320.00
Add to cart
3. KLAIRS Freshly Juiced Vitamin E Mask
This multi-tasking anti-ageing product by Klairs can be used as a facial mask, sleeping pack and daily moisturizer. Super light in texture, this anti-ageing cream is loaded with the antioxidant power of vitamin E. Therefore, it can brighten your skin, improve wrinkles and lock in moisture for up to 8 hours! Use it during the day to protect the skin from UV damages and use it at night for wrinkle improvement and skin regeneration.
Price: $36.50
Add to cart
4. Cosrx Pure Fit Cica Cream
Regarded as one of the best anti-ageing skincare products in Singapore, Cosrx Pure Fit Cica Cream is formulated with CICA-7 Complex and Pinus Pinaster Bark Extract. Additionally, this highly concentrated formula can strengthen weakened skin and also keep your skin fresh and hydrated all day long. Dermatologically tested, this face cream is proven to be suitable for all skin types including the most delicate and fragile skin.
Price: $29.90
Add to cart
5. Lierac Lift Integral Flash Lift Mask
Are you in need of a strong firming mask that can keep your skin on top of its game? The Lierac Lift Integral Flash Lift Mask has got you covered! Formulated with a combination of esthetics methods lifting + injection, this gel mask can effectively keep your skin strong and firm. Moreover, the mask has a fresh and deliciously flowery fragrance which combines notes of feminine touches. Overall, this is the perfect mask for an in and out glow.
Price: $85.00
Add to cart
6. JOWAÉ Youth Concentrate Complexion Correcting
One of the most popular anti-ageing skincare products in Singapore, JOWAÉ Youth Concentrate Complexion Correcting is packed with 89% of natural ingredients and it is without a doubt a total youth-activator and skin-perfecting serum. Suitable for all skin types, this serum can give your skin a smoother and more glowing complexion. Use it daily and as a result, watch your dark spots reduce significantly.
Price: $58.00
Add to cart
7. b.Glen QuSome Retino A
This anti-ageing serum combats signs of ageing with an infusion of 3 different types of Vitamin A. Its key ingredients are Retinoic Acid Tocopheryl, Retinyl Palmitate and Retinol plus. In addition, this serum is formulated with b.glen's patented QuSome® technology that encapsulates the Vitamin A content and penetrate your skin smoothly to deliver deeply in the depths of your skin. Additionally, this serum works in improving the strength of your skin internally and externally. Use this serum regularly and watch your skin transform!
Price: $86.00
Where to buy: bglen.sg
8. Clair Skin Solutions Amino Acid Facial Cleanser
This award-winning cleanser refreshes and restores your skin. Your face will definitely feel clean, but it also feels supple and soft. Infused in this cleanser are amino acids that will strengthen your skin cells while retaining moisture, Aloe Vera that heals and soothes your skin, Licorice extract that is a powerful antioxidant and anti-inflammatory ingredient, and finally, Hibiscus extract that helps in preventing elastin from breaking down.
Price: $38.00
Where to buy: Metro Singapore
9. DixmondSG Hydra Toner
Aside from deep-cleaning your pores, this toner is infused with Portulaca Oleracea Extract to protect your skin from ageing and sun damage. It also packed with oconut-derived ingredients that hydrate and soothe your skin. Additionally, it's one of the few toners that are suitable for all skin types. It feels light and fresh on oily skin and gives additional hydration for dry skin. And for that reason, it's also the best toners for combination skin!
Price: $58.00
Where to buy: Shopee Singapore
10. So'Senz Serum Lumiere
Serum Lumiere stops your anti-ageing cycle with a potent mix of plant and marine extracts that strengthen your moisture barrier while brightening and hydrating your skin. Also, the antioxidants that are packed in this serum neutralizes free radicals that can cause damage your skin cells and also boosts the production collagen in your skin. This hands-down one of the best anti-ageing skincare products in Singapore you should start using today!
Price: $92.00
Where to buy: SoSenz Singapore
11. Nicely Sweet Sensitive Repair Cream
One of the key ingredients of this product calendula and marigold extract. It can boost collagen production. Also, it helps the skin barrier and soothes redness and irritation. It also has natural anti-fungal and anti-bacterial properties, so it can even help prevent adult acne. Aside from this, it penetrates deep into the skin and hydrates it from within.
Price: $96.00
Where to buy: Click here to view the outlets
12. Ulya Beauty Intensive Age Defense Serum
This oil-free solution protects the skin from free radicals and pollution hence giving a barrier for your pores to stay clean. A water-based formula, your skin will enjoy a bonus dose of hydration without feeling greasy, allowing you to easily layer moisturiser or makeup on top. Moreover, this serum comprises of collagen and vitamin A, both of which are antioxidants vital for anti-ageing. Apply the Intensive Age Defense Serum on your face, lips, and neck, every day and as a result, enjoy a visible difference in weeks!
Price: $39.90
Where to buy: Ulya Beauty
13. Glowfully H2O Jelly Mask
Jelly makeup has taken the beauty world by storm and now it has come into anti-ageing skincare. The GLOWFULLY H2O Jelly Mask is made from a rich blend of Aloe Vera, Acerola Cherry, and Red Seaweed extract, commonly found in food jellies. Combined with other anti-oxidants, this highly hydrating mask increases collagen production in your skin. Additionally, if you want to give your body a treat, melt the mask in a warm bath and soak in the essence whilst relaxing after a long day!
Price: $42.00
Where to buy: Glowfully Skin
14. Skinorigin Filler No.8
Botox and Fillers are commonly used to prevent signs of ageing, however, they can be intimidating. SkinOrigin Filler No.8 provides you with the alternate anti-ageing solution to your problems! Each individual capsule is filled with a high concentration of acetyl hexapeptides-8, that can prevent facial muscular contractions. In addition, this will reduce the common appearance of expression wrinkles, firming and lifting your skin. Witness a visible reduction in the appearance of fine lines on your face and enjoy a tightening and lifting effect.
Price: $195.00
Where to buy: Flow Singapore
15. Clair Skin Solutions Royal Age-Defying Serum
For ladies who already have signs of skin ageing, the Clair® SKIN SOLUTIONS Royal Age Defying serum is perfect for you! This regenerative anti-ageing serum promises to show repair in 14 days, for sun damage or expression lines. Packed with Argireline, this serum contains peptide similar to botox peptides, helping to smooth out fine lines and wrinkles too! Mixed in with oats extract and soy fibre, your skin will feel lifted and firmed. Use regularly and watch your complexion smoothen and glow from within!
Price: $78.00
Where to buy: Robinsons Singapore
16. Envie De Neuf Ultimate Youth Capture Moisture
Last but not least in our best anti-ageing products in Singapore is the Ultimate Youth Capture Moisture by ENVIE DE NEUF! Formulated with fullerenes and protein, this nourishing cream will deeply relax your skin. Protect yourself from damage by free radicals and pollution, whilst enhancing your skin with natural collagen. Improve the overall elasticity and texture of your skin with this anti-ageing treatment. Enjoy a visible brightening effect and smoothening of your fine lines, and treat your skin to a luxurious, hydrating experience!
Price: $295.00
Where to buy: Envie De Neuf Singapore
17. Cosrx Balancium Comfort Ceramide Cream
One of the best ingredients to combat signs of ageing is a good ceramide so we're recommending the Cosrx Balancium Comfort Ceramide Cream! Consisting of three types of ceramides, this cream will strengthen your skin barrier thus improving the water level in your skin. To add, the matte balm textured cream will regenerate damaged or sensitive skin, offering you smooth and dewy skin for all skin types.
Price: $34.90 (get it at $31.90 and save 9% when you shop at Insider Mall!)
Add to cart
18. Juliette Armand Collagen Elastin Serum
The Juliette Armand Collagen Elastin Serum is packed with nutritious anti-ageing ingredients especially collagen. Collagen and elastin are protein in our skin that creates a barrier to protect and strengthen it. When your skin lacks elasticity, the appearance of wrinkles and fine lines appear faster and deeper. Formulated to hydrate your skin as well, this serum will give you a more youthful and moisturized look.
Price: $198.00
Add to cart
19. IRÉN Skin Glow-Getter Renewal Serum
Formulated with Pumpkin Extract, Oat Kernel and Provitamin B5, this serum will help if you struggle with congested skin and clogged pores. Due to the glycolic acid that's derived by sugarcane, it has exfoliating properties that will remove dead skin cells regenerate natural collagen. Moreover, it is enriched with antioxidants and omega fatty acids that studies have shown will improve the overall condition of your skin. As the name says, go get that glow gal!
Price: $58.00
Add to cart
20. Cosrx AHA BHA Vitamin C Daily Toner
To run down, key ingredients to look out for when it comes to searching for anti-ageing products are AHAs, BHAs and Vitamin C- introducing this toner by Cosrx that has all three! This hydrating toner will rejuvenate your skin which will smoothen and brighten your appearance. The exfoliating properties of this toner will remove dead skin cells and unclog your pores, as a result, you will see a youthful difference in weeks!
Price: $29.90 (get it at $27.90 and save 7% when you shop at Insider Mall!)
Add to cart
21. WD TCM Natural Skincare Ageless View Organic Eye Crème
A blend of only five potent organic ingredients, this eye cream was made specifically to help the most fragile area of our face. One of the first signs of ageing will be our eyes because of how much we use them in our daily lives. Due to that, the elasticity of eyes weakens over time which is why using a good eye cream is vital to looking youthful.
This eyes cream will reduce the appearance of dark circles and puffiness. Suitable for all skin types, you will start to see fast visible changes under the eye area within 2 weeks!
Price: $74.00
Add to cart
22. Juliette Armand Face Bliss SPF 50+
When it comes to pushing efforts at slowing down the process of ageing, a broad-spectrum sunscreen is a definite MUST. The Juliette Armand Face Bliss SPF 50+ gives you high protection against free radicals that will lead to fine lines, wrinkles and dark spots. Packed with antioxidants and vitamins, this sunscreen will keep your skin youthful and protect you from UVA, UVB, Infrared Radiation and HEV.
Price: $89.00
Add to cart
23. ByWishtrend Pure Vitamin C 21.5 Advanced Serum
Vitamin C is a super ingredient when it comes to anti-ageing with multiple benefits you can gain from actively implementing it into your routine so it's no surprise that we are adding ByWishtrend's Pure Vitamin C 21.5 Advanced Serum. This well-known serum is made out of 21.5% of vitamin C that will help add moisture into the skin while also giving it the maximum amount of nourishment. Give your skin an upgrade with this serum and see the results in just two weeks!
Price: $35.90
Add to cart