These days there seems to be a myriad of methods to remove unwanted hair. From waxing to laser treatments it is hard to figure out what works best for your needs and where you should get it done.
Fret not! Beauty Insider's got the scoop on the best-ranked salons in Singapore. We'll give you a comprehensive review of the pros and cons of the various hair removal methods to help you prep for the festive season.
Waxing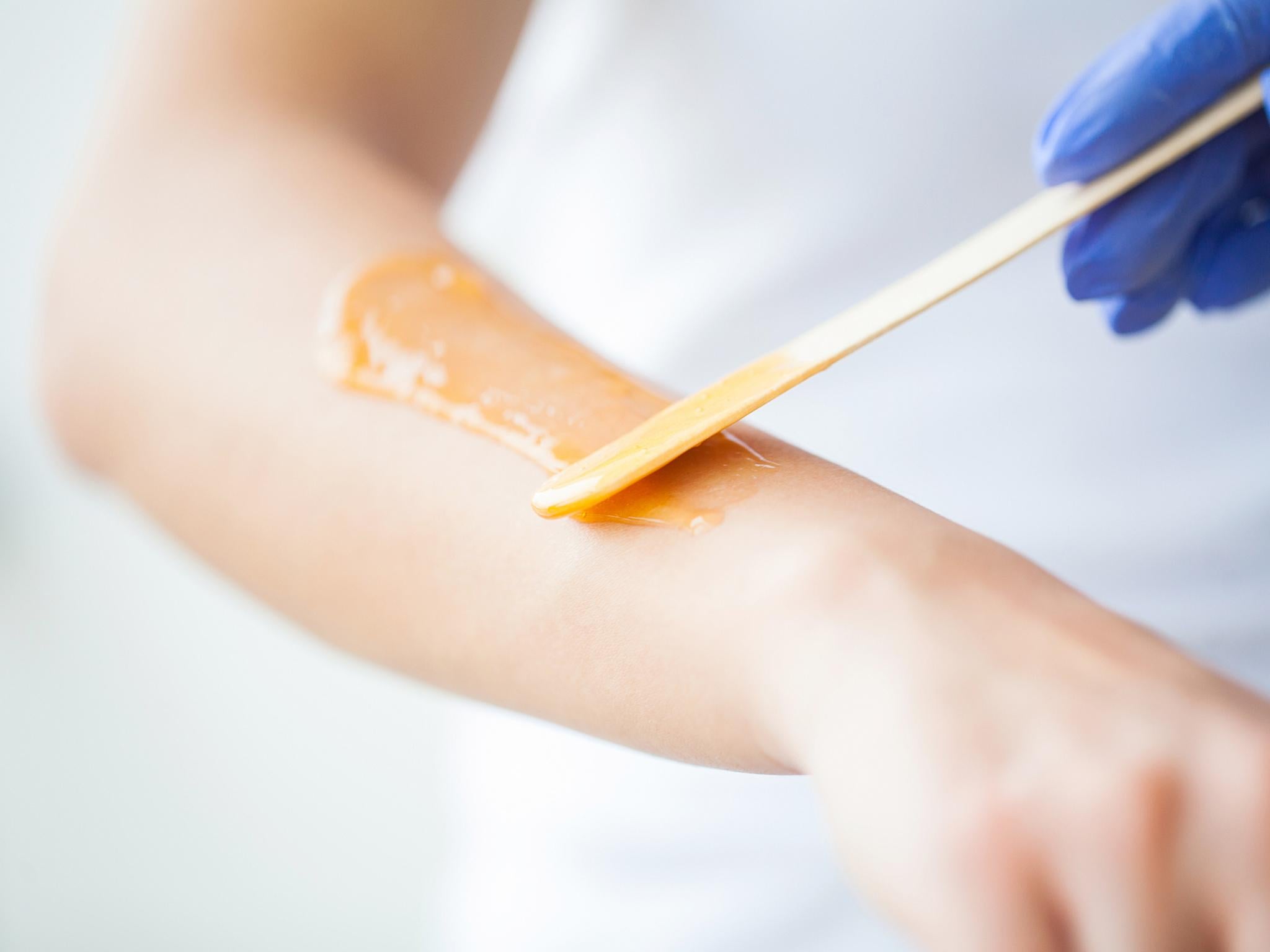 One of the most popular hair removal methods in Singapore, waxing is the process of removing hair from the root by using wax. New hair will not grow back in the previously waxed area after 4-6 weeks. Although some people will start to see regrowth in only a week, this truly depends on your hair growth cycle.
Almost any area of the body can be waxed, including eyebrows, face, pubic hair (called bikini waxing), legs, arms, back, abdomen, knuckles, and feet. There are many types of waxing suitable for removing unwanted hair. We won't lie, it is painful but loved by many for its clean finish and reasonable pricing. Waxing is best if you're thinking of removing hair on small areas such as the bikini line, eyebrows, or upper lips. 
Pros:
Cost-effective.
A better alternative to shaving.
A great way to experiment with hair removal if you are unsure if permanent hair removal is your choice.
Suitable for all skin types and hair growth
Cons:
Painful
Short-term solution
Prone to ingrown hairs
Best Waxing Salons in Singapore
1. STRIP

A tried and tested name in the business, Strip is a go-to for many. Their licensed aestheticians are efficient and patient and cater to your needs while making sure you have a pleasant but short experience. Though pricy, it is definitely worth the money. This festive season first-time customers can try their popular Brazilian wax for just $38.
For more information and to book a visit, click here.
2. CECILIA WESTBERRY

A well-rounded specialist in the beauty industry, Cecilia Westberry is a one-stop-shop for all your beauty needs. An industry veteran, it is not difficult to understand why this brand is a favourite amongst celebrities in Singapore. Their Brazilian waxing services span from a range of $27 to $60 depending on what you're looking for.
For more information and to book a visit, click here.
3. VISAGE
Visage offers a complete range of beauty services, from spa treatments, to body massages, body treatments, facials, nail services, to waxing and IPL procedures. They can be found in the central of Orchard Road at Delfi Orchard. The salon will greet you with cosiness with its natural woods and earthly shades of rust and terracotta interiors.
Both their waxing services and IPL treatments can be done for all the parts of the body, you will need to look no further when you go here.
For more information and to book a visit, click here.
4. Wink Wax
With 4.9 star ratings on Google, Wink Wax delivers impeccable service at an affordable price. The price of the Brazilian wax for ladies is only $28 during the first trial meanwhile for males the price is $58. They only use premium Australian wax with titanium dioxide to reduce the pain. The best part is that you'll receive a complimentary soothing mask to complete the session.
For more information and to book a visit, click here. 
5. Blush Wax 
Founded in 2008, Blush Wax offers comprehensive treatments for hair removal including waxing. Quality is their main priority and they only use premium products to ensure effective results. Particularly, their hard and premium wax is known to reduce the painful sting, prevent ingrown hair, breakage, and redness during the treatment. If this is your first time, we suggest that you opt for the bikini wax, whether it is full bikini wax or bikini line.
For more information and to book a visit, click here. 
Sugaring 
As the name stands, sugaring is a hair removal process that uses sugar. This ancient old process, have been around for more than 1000 years. Just like waxing, sugaring involves using substrate sticks to remove hair without attaching to the skin. This makes it far less painful than waxing. The substrate can be applied at room temperature or heated to a lukewarm temperature, minimizing the risk of burns.
For this reason, sugaring is generally preferred over waxing when it comes to removing hair from larger areas of skin. Especially for those with sensitive skin, sugaring can prevent skin irritation and reaction as it uses all-natural ingredients as most sugaring paste often utilize sugar and other natural ingredients.
Pros:
Less painful than waxing
All-natural ingredients
Prevents ingrown hair
Cons:
Short-term solution
Only one salon available at the moment
Best Sugaring Salons in Singapore
1. SUGAR(ED)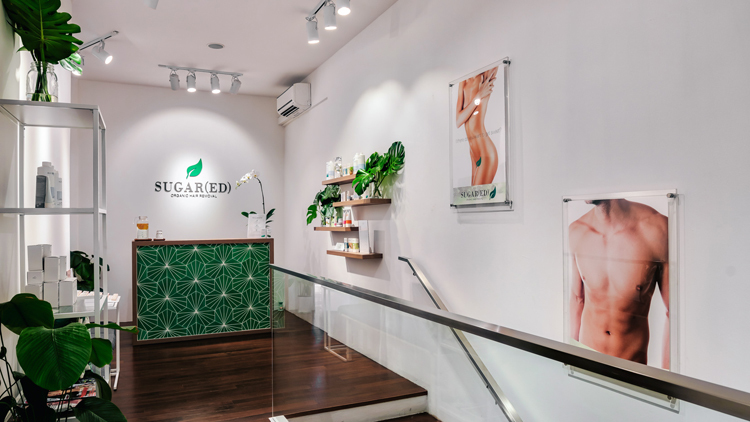 One of the very few sugaring parlour available in Singapore, Sugar(ed) helps remove hair from the root in a quick painless manner. By using the same ball of sugar over and over again, the therapist removes your hair in the natural direction of your hair growth.
It makes a huge difference as the sugar paste adheres to your hair (not the skin) removing hair without irritating the skin. Treatments are slightly higher ranging from $65-$75 for a Brazilian. However, if the pain is your biggest concern, sugaring is the way to go!
For more information and to book a visit, click here.
2. The Organic Room
Led by holistic facialists, Sharifah Fazzeleen, The Organic Room offers a wide range of treatments that are designed to be extraction-free, massage-based and using only cruelty-free, safe and organic certified ingredients. Paying special attention to each client's individual needs, they only use carefully selected potions, serums, oils that are botanical, certified organic and environmentally friendly.
Their sugaring treatment uses 100% natural paste made up of lemon, water and sugar. The offer sugaring for all parts of the body and assures that your skin will be softened and smoothened while thinning out hair growth over time. Do take in mind, that they only take private and by-appointment customers, so make sure to book your slot prior to going. 
For more information and to book a visit, click here OR +65 88084786
IPL/SHR
IPL which stands for Intense Pulsed Light, is a hair removal method that uses gentle pulses of light to remove hair from the root. This makes the hair go into its resting phase: the hair you have falls out, and gradually your body grows less hair in that area. Compared to all the other hair removal methods IPL offers the most long-lasting results.
In fact, the result can last for a whopping 8 whole weeks! And because the light emitted aren't too harsh or aggressive, this method is suitable for all skin types and all body parts too. It is expensive but definitely a better alternative to shaving and waxing. However, it's important that you know your skin tone and hair color to maximize the effectiveness. This is because IPL functions by targeting the melanin in the hair and not the skin. 
Pros:
The closest thing to permanent removal
Less painful as compared to waxing
Cheaper in the long run
Prevent ingrown hair
It removes the hair follicle
Fast and effective
Cons:
Uneven hair growth to be expected in the short run
More expensive upfront payments
Results may vary according to skin tone and type of hair growth
Best IPL Hair Removal Salons in Singapore
1. WELLAHOLIC
Wellaholic is a full-service beauty salon with a myriad of beauty services to choose from. Their patented IPL treatment goes by the name WellaSmooth. Wellasmooth can be applied to all areas of your body. Wellaholic also comes with unlimited shaving service and a convenient and effective post-treatment whitening or hydrating spray.
You will begin the treatment with their unlimited shaving service. This is recommended to prep your skin for the SHR treatment that follows. Unlike other hair removal salons, Wellaholic's SHR treatment is can be used on unlimited body parts. As it is available to both boys and girls you can rest assured that even the thickest of hairs will be removed with Wellasmooth.
Their smooth and effective hair removal treatment has won them the Best Hair Removal Service by Beauty Insider's Spa and Salon Awards. Their hair removal packages range from $349 to $3588 (1 month to 1 year) and is one of the more affordable ones out there! We also recommend their Lifetime Maintain mode which allows you to do a small section for just $19/session.
Their brand new outlet at Jurong East's Vision Exchange just opened! Check it out if you're in the West!
For more information and to book a visit, click here OR +65 81811814
2. JAPAN IPL EXPRESS
With patented technology from Japan, Japan IPL Express is amazing because you pay per shot of IPL. At just $1.98 per shot, results can be seen in 4-6 weeks depending on your hair growth and sensitivity to IPL. An average treatment session at the bikini line can cost between $120 to $300 depending on hair growth.
For a limited time only, students get 50% off for 100 shots and above while others get the same discount for 200 shots and above. Your first trial treatment is free so try it out to see how well your skin reacts and find out if IPL is for you!
For more information and to book a visit, click here.
3. REGINA

Regina uses a more advanced version of IPL called KPL. It is an FDA-approved safer method that lessens the side effects associated with IPL. The treatment frequency is decided by the Regina therapist themselves so you can rest assured that your hair removal journey is in trusted hands.
KPL is said to be completely painless and requiring less treatments. For this month only get your second package at 50% of. Prices for bikini hair removal range from $ 588- $1048.
For more information and to book a visit, click here.
4. BEAUTY ROOM

No more cold gels will be applied before the treatment at Beauty Room. Because this salon uses Sharplight's Formax PlusTM Dynamic Pulse Control Radiofrequency and Infrared which is non-invasive, pain-free and has no downtime. An IPL session can go from $28 for smaller areas like the underarms, bikini line, upper lip or chin and $88 for a full bikini, Brazilian, half arms or chest. If you want to try before committing to a full package, Beauty Room has the aforementioned trial price. If you are decided and wish to buy the full package, prices start at $80 for 8 sessions of the smaller areas. The full package price rate for larger areas start as low as $60 per session.
For more information and to book a visit, click here.
5. CUTIS MEDICAL LASER CLINIC
Lastly, this clinic uses the Cutera® Porwave hair removal system and it is US FDA approved. It works for all skin types and can be used to treat even large areas like your legs or men's backs. The pain level is tolerable but topical anaesthesia can be applied if the treatment area is sensitive. Cutis Medical Laser Clinic is an award-winning clinic that is conveniently located along Orchard Road.
For more information and to book a visit, click here.
Threading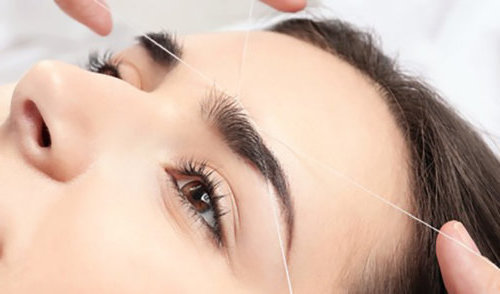 Last but not least in our list is threading. Originating from India, threading is the process of rolling a thin cotton or polyester thread over areas of unwanted hair, then plucking the hair at the follicle level. Unlike tweezing, where single hairs are pulled out one at a time, threading can remove short rows of hair.
However, threading is a very time-consuming process and isn't suitable for most parts of the body. It is generally popular to get your facial hair threaded especially eyebrows as it gives precise control in shaping eyebrows and that it is gentler on the skin. A disadvantage is that it can be painful, as several hairs are removed at once; however, this can be minimized if it is done correctly. If you have sensitive skin or have been over waxing and tweezing the area, it is recommended that you opt for threading as it is gentle and effective.
Pros:
Gives a precise and detailed definition of the eyebrow shape
Involves no chemicals on the skin
Fastest and cheapest hair removal method
Cons:
Painful
Skin can tear off if not done the right way
Best Threading Salons in Singapore
1. BROWHAUS
Browhaus caters mainly to a niche market and a huge one at that. It basically is a one-stop-salon for all your brow and lashes grooming needs. Today, lashes and brows are the things and with Browhaus, you can expect only the best results.
They shape the brows according to the clients' face shape, even offers eyebrow colouring to match your current hair colour and also offers facial hair grooming for men.
For more information and to book a visit, click here OR +65 82989291
2. RUPINIS
In Rupinis, you can not only enjoy a clean, hair-free skin. It is the place to go if holistic beauty care is what your looking for. Apart from their threading and waxing services, Rupinis also offers other services like bleaching, eye therapy, nail care, massage, hair care and facials.
Rupinis was established 16 years ago and now still stands on a land in Midpoint Orchard, 22 Orchard Road, #02-07, Singapore to be exact.
For more information and to book a visit, click here.
3. Bonita
Bonita is a one-stop salon known among the locals for its top-notch service at affordable prices. They offer extensive treatments ranging from waxing, hair care, henna to threading. Furthermore, they only use premium and handpicked cotton threads from India to ensure quality. We suggest that you opt for the eyebrows threading which is only $9.
For more information and to book a visit, click here.
4. Gooday Beautie Parlour & Hair Salon
Established in 1983, Gooday Beautie Parlour & Hair Salon offers comprehensive beauty treatments including threading. With a starting price of $7 for threading, it is not only affordable but they deliver high-quality service and visible results as well. 
For more information and to book a visit, click here.
5. Sidhu's Brow House
At Sidhu's Brow House, they emphasized the importance of delivering top-notch service at affordable prices. You can find various types of treatments such as threading, waxing, henna, and bleaching. We suggest that you choose their signature service which is threading. With its highly trained therapist, you will notice that the treatment is gentle and painless. So what are you waiting for? Book your appointment now.
For more information and to book a visit, click here.