Nobody like yellow teeth with stains and hole! But let's face it, most of us don't really put in enough efforts to take care of the teeth. Unlike, other parts of the body, white teeth is an evergreen classic beauty stigma that will never fade away! Like, think about it no one has or will ever say 'yellow teeth are the new white!". Hence, that is why it is so important to take care of your teeth to keep them shining like a diamond! This is when teeth whitening products in Singapore come in handy. As they are easy to use and do not irritate your teeth.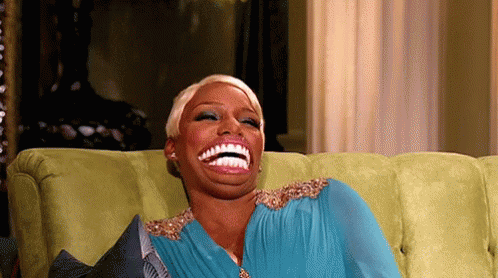 Almost all of the teeth whitening products have all of these features, plus in general, they are pretty affordable too! Since our teeth is a very sensitive part of the body so most teeth whitening products do not use any harmful chemicals. The good news for you is there are plenty of teeth whitening products in Singapore that can give you bright-white teeth which can make you look up to five years younger. It is scientifically proven, whiter teeth can give you a more youthful appearance.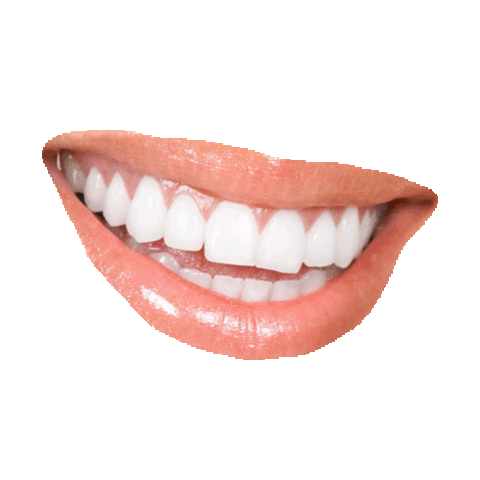 However, one thing you need to take note of is that they don't give you the instantaneous result. For that, you will need to go for a professional teeth whitening treatment in Singapore which can cost you anywhere from $200 – $1,500. But if you have the patience then you can opt for trying teeth whitening products as they offer a safer and cheaper alternative to those aesthetic treatments. Now, with that said, Beauty Insider has listed the 11 best teeth whitening products you must!
1. Just Smile Premium Teeth Whitening Kit
A winner of the Beauty Insider awards for the Best Beauty Tool for 2019, this teeth whitening kit by Just Smile is one of the most prominent teeth whitening kits in Singapore. With more than 2000 kits sold in a month, the Just Smile Premium Teeth Whitening Kit has been designed to deliver maximum results in 6 days! This high-tech kit is infused with special dual light technology, blue LED light for accelerating whitening, a red light for sterilising and odour removal. The best part is it is 100% vegan and cruelty-free!
The whole set consists of:
1x Just Smile Dual Light Technology Device
3x Just Smile Premium Whitening Pen(1 Pen = Usage Up to 6x Treatment)
Price: $78.00
Where to Buy: Just Smile Store
2. Active Wow Teeth Whitening Charcoal Powder
Packed with active ingredients like coconut, charcoal powder, bentonite, and orange seed oil., this teeth whitening powder can pull away any stains from your teeth. Thanks to its high mineral content, it can also remineralize your teeth while acting as an antiseptic and anti-inflammatory agent for your teeth. The powder is also super easy to use. All you got to do is just dip a wet toothbrush (not an electric brush) into the powder and brush your teeth as usual for about minute or two. You will see dramatic results after just a few uses!
Price: $49.00
Where to Buy: Shopee Singapore
3. Optic White Express White Whitening Toothpaste
One of the most affordable teeth whitening products in Singapore, the Optic White Express White Whitening Toothpaste can give result on par to whitening treatment at the dentist (no joke!). Just swap your normal toothpaste to this whitening one we bet you can start seeing visible effects within five or more days of twice-daily use! Though the toothpaste contains slightly abrasive ingredients like hydrogen peroxide, it is not all damaging nor causes any unwanted reactions like irritation and discomfort. In fact, it is suitable for people of all ages and gender!
Price: $8.50
Where to Buy: Watsons Singapore
4. Crest 3D White Professional Effects Whitestrips
If you are someone who is always on the rush and need something that can give you fast and quick then look no further than Crest's trusted one-hour express whitening strips! Known for its signature advanced seal grips, these whitening strips are super easy to use! It is totally safe to use though it does have slightly higher dosage of hydrogen peroxide, which can irritate sensitive teeth. Other than that, if you want safe and fast results, these fast-acting strips are easily your best bet, plus they said the results can last for up to 9 months
Price: $69.90
Where to Buy: Lazada Singapore
5. Miswak Club Natural Teeth Whitening Kit
'Miswak' are teeth-cleaning sticks that have been used for thousands of years in countries like Pakistan and India. It is scientifically proven that Miswak sticks are as effective for oral hygiene as the modern-day toothbrush and toothpaste. The Miswak Club Natural Teeth Whitening Kit features two Miswak root sticks where each stick can last up to three weeks of daily use. Not just it is all-natural and organic, this teeth whitening kit also has a nice "sweetly musky" smell that we absolutely love!
Price: $28.50
Where to Buy: Amazon Singapore
6. AuraGlow Teeth Whitening Pen
With this portable whitening pen, you can say bye-bye to messy trays and sticky strips as it allows you to tackle treatments on-the-go! The sleek pen contains a mint-flavoured whitening gel that can be directly applied to your teeth one to two times per day. It's also easy to use where all you got to do is simply paint the gel over your teeth. Powered by 35% carbamide peroxide, the pen can get into nook and cranny of your teeth and keep them white all day long. Despite being on the pricey side, this is one value for the money. Remember, though once you applied the gel leave it to dry for 60 seconds. Avoid eating or drinking for one hour post-application for the best results!
Price: $67.00
Where to Buy: Shopee Singapore
7. Nuskin AP24 Whitening Toothpaste
Reasonably priced, the Nuskin AP 24 Whitening Fluoride Toothpaste can lighten your teeth while preventing cavities and plaque formation. Formulated with fresh vanilla leaves and mint leaves, this hardworking toothpaste can also freshen up your breath. It also provides a clean, just-brushed feeling that lasts all day. It is super effective in brightening and whitening teeth while it can also prevent plaque buildup. To add to that, it can also prevent cavities and keep your mouth clean and fresh.
Price: $13.00
Where to Buy: Nuskin Singapore
8. Pro Teeth Whitening Activated Charcoal Powder
One of the most popular teeth whitening products in Singapore, you can find this whitening powder in almost all drugstores across Singapore. It can effectively remove stains and discolouration from the surface of your teeth while significantly whitening and brightening your smile. To add to that, the powder is also 100% natural and vegan and formulated without any additives, preservatives or any other nasties! Made using premium finely ground food-grade activated charcoal, Bentonite clay and other active ingredients, this powder can also fight bacteria, reduce inflammation and add freshness more freshness to your breath.
Price: $13. 95
Where to Buy: Watsons Singapore
9. Dentiste Premium & Natural White Pump
With 5 stars rating on Lazada Singapore, this is a premium quality dental care spray that is powered with Nano Hydroxyapatite and 14 other natural extracts that can effectively whiten dull and stained teeth.The spray can also kick away all oral bacteria that cause bad breath and at the same time help restore the natural gloss of tooth enamel. Natural and safe, this is one of the most valuable teeth whitening products in Singapore that is certainly underrated and needs more recognition for the works it does!
Price: $16.90
Where to Buy: Lazada Singapore
10. Kopari Coconut Charcoal Toothpaste
A favourite among many Sephora shoppers, this natural plaque-fighting toothpaste seriously can do it all! Packed with natural ingredients, this toothpaste can help restore enamel, whiten teeth and freshen your breath. It also has minty taste while smells so good!!! Additionally, it is also formulated with activated charcoal for extra whitening, it works to capture toxins that cause staining and bad breath.
Price: $20.00
Where to Buy: Sephora Singapore
11. Mooi Teeth Whitening Home Kit
Last but not least in our best teeth whitening products in Singapore is the teeth whitening kit by Mooi. Given 5 stars by Shopee lovers, this home kit is the best one yet. Designed and formulated in Singapore, this teeth whitening kit is SGS certified, Halal certified, GMP certified, and HSA notified in Singapore. Don't worry, the kits do not have any harsh ingredients like bleaching agents so it is suitable even for kids!
The whole set consists of:
x3 2ml Teeth Whitening Gel
x1 LED Light Mouth Piece
A set of adaptors for different devices
X1 Colour Chart and Instructions Manual
Price: $76.00
Where to Buy: Shopee Singapore
How do teeth whitening products work?
Before we get to that, you should know that there are 2 types of stains on our teeth. On one hand, extrinsic stains are stains that appear on the surface of your teeth and can be reduced with whitening toothpastes and mouth washes. On the other, intrinsic stains are stains that stubbornly settle in the microcracks of our enamel and in the dentin underneath our enamel. So even if we are able to reduce the stains on our enamel with a whitening toothpaste, it is the intrinsic stains that are the root cause of the discoloration.
Most teeth whitening products contain one type of bleach. Usually, it is either hydrogen peroxide or carbamide peroxide. By leaving whitening strips on your teeth, the oxygen molecules in the bleach will then penetrate the enamel to react with the stain molecules and reduce the concentration of the discoloration. However, not all teeth whitening products work so it is important that you consult a dentist before attempting to whiten your teeth yourself. Generally, teeth whitening products work best on yellow stains but may not yield the same results for severe brown stains. Additionally, teeth whitening products also do not work on artificial teeth, veneers, dental fillings or stains that appear because of certain medications.