Dry, irritated skin? Oily, acne prone skin? Dull and uneven complexion? We've got the best Korean moisturiser that can solve each particular skin problem. These Kbeauty cult faves got thousands of five-star reviews, and are among the top picks of beauty editors and vloggers.
Best Korean Moisturiser for Oily Skin
Oily skin needs hydration! Just look for moisturisers that are water-based, and help balance your skin PH and control oil production. Some of the best moisturisers also help fade acne marks.
Laneige Water Bank Gel Cream
Buy now: $47.50 for 50ml, Althea
This award-winning Korean moisturiser uses Hydro Ionized Mineral Water with six moisturising minerals that go deep into the skin. It also has quinoa extract (which is rich in Vitamins A, C and E), olive squalane and other botanicals that heal your skin's moisture barrier.
Clinical tests showed that it tripled moisture levels in the skin and kept the skin hydrated for 24 hours. It also cooled the skin — definitely a plus in hot Singapore weather — and kept even oily complexions shine-free!
Top Review: "I have combination skin and I like how to add moisture esp on the dry areas of my skin. It works well too with the foundation I use (MAC). It is not oily or greasy." – Shannyn Bernal
The Saem Urban Eco Harakeke Fresh Cream
Buy now: Between $15 – $17 for 60ml, qoo10 | Shopee
Popular among K-Celebrities this product is more than just the hype! One of the most affordable moisturisers on this list, The Saem's Urban Eco Herakeke Fresh Cream key ingredient is the unique Harakeke plant from New Zealand that is packed with linoleic acid, which is boosts the skin's barrier to help seal in its natural moisture.
Top Review: "I've had a pretty good run with the Harakeke Fresh Cream and am actually surprised to see how fast it went. Honestly, I just started being consistent with my skincare so I had no idea how long a 60ml (2.02 fl oz) jar would last me. The texture of the cream is light and is easily spreadable. A little actually goes a long way, but I am heavy handed so a jar can very well last up to 4 months. The cream also quickly dries matte, leaving no tackiness nor does it make me produce extra oil." – Plain Jane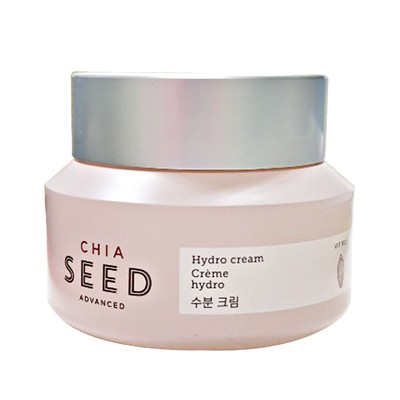 The Face Shop Chia Seed Hydro Cream
Buy now: $43 for 50ml, The Face Shop | Qoo10
This amazing cream is recreated to replace their no shine cream. The Face Shop's Hydro Cream provides deep moisture while absorbing excess oil at the same time. It also uses natural botanical — hydrating Chia seed extract, and Vitamin B12 — and does not contain parabens, paraffin, mineral oil, or other irritating ingredients. The upgraded gel texture doesn't feel greasy on the skin.
Top Review: "I been trying this cream since last 10 days due to my dry skin n its been winter. I found this cream light. Its not a heavy duty moisturizer. Texture is smooth gel cream based. It gets absorbed quickly and leaves a nice healthy glow." – Bhawnalicious
COSRX Oil-Free Moisturizing Lotion with Birch Sap
Buy now: $32.50 for 100ml, Insider Mall
Add to Cart
This oil-free formula won't clog your pores — in fact, it will even clear it! It contains 70% willow bark water, which hydrates and has high levels of salicylic acid, which breaks down dirt and dead skin cells. It also has hydrating birch sap and antioxidants that can nourish the skin.
Top Review: "This oil free lotion is perfect for my skin. It feels very smooth after using. My skin is not as dry as before" – Tiffany
Benton Aloe Propolis Soothing Gel
Buy now: $32.50 for 100ml, LookFantastic
This is one of the best Korean moisturisers to use when you're suffering from an acne breakout! It's made of 80% aloe extract (for skin irritation) 10% propolis extract (anti-bacterial and anti-inflammatory). It can also fade acne scars and brighten the skin!
This Korean moisturiser got 4.2 stars from Soko Glam reviewers. "I have oily, sensitive. acne-prone skin. This feels nice and absorbs quickly. Does not leave skin shiney," says one review.
Top Review: "Wow. That really should be the only review that I put on here. The stuff is so incredibly cheap not full of fragrance or other irritants, and it actually works? What are the odds. For my extremely acne-prone sensitive skin this stuff has been a staple in my skincare routine which is a long one trust me. I adore K Beauty J Beauty and I found it this is perfect because it is made in Korea and it is cruelty free!
The aloe in here reduces any redness or inflammation that I might be having with a current Breakout while the Honey aka propolis really moisturizes and also helps mend any wounds. I find it to be a two-for-one product! I believe that this is perfect for somebody struggling with acne for struggling with something even like cystic bulges and you need something to just kind of calm down your skin.
There is a toner that goes with this that contain 0.5% salicylic acid and I believe that they are the Perfect combo! I also mix this with my niacinamide 10% from the ordinary and I find it to be a very good combination as well. I will continue using Benton and all of their products as I love mostly everything that they come out with. Their centella gel really blew me out of the water with the concentration of 80% and this did the same! Thank you Benton" – Celia
Huxley Fresh and More Cream
Buy now: $49 for 50ml, Huxley
"This is the best all-around Korean moisturiser for Singapore weather!" gushes reviews. It never feels sticky even on hot and humid days, and it works. "I noticed my skin looking brighter and more even just after a few days of using it."
The cream plumps and smoothes the skin without heavy oils. It contains cactus extract, hyaluronic acid and ceramides to trap moisture, heal the moisture barrier, and fight damage caused by pollution and sun exposure. Birch sap and Japanese timber bamboo extracts add even more hydration, while green purslane extract and SC-Glucan complex soothe irritation.
Top Review: "This cream is perfect for people with combination skin and for the hot, humid Singapore weather. The cream is light in texture and feels comfortable when put on as it does not irritate/burn the skin; it is also very hydrating. I've used many moisturisers before but this one is definitely one of the best – I noticed my skin looking brighter and more even just after a few days of using it. Definitely one of the best products out there." – Giana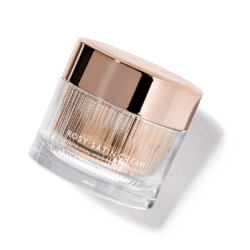 Hera Rosy Satin Skin
Buy now: $120 for 50ml at Sephora
Perfect for oily-combination skin, this moisturiser will keep you moisturised throughout the day without the need for a blotting paper. It will give great care for your skin texture that looks supple on the outside and dewy on the inside; the skin of your dreams.
Top Review: "Repeated purchase. It has a soft, airy, mousse-like texture with a delicate rose scent. It pairs very well with the Cell Essence. After the bedtime skincare routine, it leaves silky finish and pleasant relaxing rose scent on my skin. My face complexion looks luminous, radiant and glowing in the next morning. Lovely and classy packaging too. Feel like unwrapping a gift box during unboxing." – beautyholic
Best Korean Moisturiser for Dry Skin
Get ready for the softest, smoothest and dewiest skin of your life! We found the best Korean creams, overnight sleeping masks that hydrate and revive thirsty, dehydrated skin.
Nature Republic Super Aqua Max Cream
Buy now: $17.60 for 80ml, Althea
This is one of the most affordable Korean moisturizers in Singapore! It's made of sea water and maritime extracts that hydrate your skin for hours and reverse environmental damage. It doesn't feel oily even on the hottest and most humid days!
Aqua Max Cream comes in different variants, with the Moisture Watery for dry skin and lighter versions like Fresh Watery for oily skin. It has a perfect 5-star rating on Althea, with reviewers saying "it has the best quality for the best price!"
Top Review: "My go to moisturiser. Other gel type moisturiser always doesn't hydrate much and leaves a sticky layer, but this one is so hydrating and not sticky at all. I've repurchase this for so many times, still the best one by far. But fragrance is super strong, so might not be suitable for sensitive skin. If you are in air-con room and you need that extra lock of moisture, layer a heavier moisturiser on top of this and you would be good to go." – Jasmine
Etude House Collagen Moistfull Deep Cream
Buy now: Between $32.70 to $39.90 for 75ml, Etude House | Althea
This rich cream contains patented Super Collagen Water that increases skin hydration by 49%. The special formula also helps your skin absorb the collagen particles, which are usually too large to go into the deeper skin layers. It also contains baobab extracts, which trap moisture (that's why the desert plant can survive for months without rain!)
Top Review: "It is GOOD, love it..my skin is rather dry, aging, this cream feels good on my face and just simply love it!" – Rosetta Fung
it's SKIN Hyaluronic Acid Moisture Cream
Buy now: $13 for 50ml, Shopee
Hyaluronic Acid is rarely not involved in conversations about hydration and moisture. It's ability to hydrate the skin is one that has been proven many time. This moisture cream by it's SKIN is a glossy, translucent and whitish gel cream that absorbs quickly in the skin providing your dry skin with the instant relief it needs.
Top Review: "Very nice hydration without the cream ever feeling heavy or fatty on the skin. An incredibly fresh and crazy affordable Korean face cream suitable for many skin types including sensitive skin. This face cream is highly recommended by me." K-Beauty Blog
Belif The True Cream Moisturizing Bomb
Buy now: $61 for 50ml, The Face Shop | Lazada
This moisturizing cream is clinically proven to keep the skin soft and smooth for the whole day! A study showed that increased hydration levels by 13% and kept it hydrated for 26 hours. The magic ingredient: Comfrey Leaf, a powerful hydrating agent that also helps improve skin texture. No more dry, flaky skin!
Top Review: "I use this specifically at night time as it is "heavier" than the gel type. It is not oily at all and gets absorbed fast. No sticky feeling after application. After 3 weeks of use, i could see my skin looking smoother and hydrated. Love applying this to my neck area too!" – summerains
TonyMoly The Chok Chok Green Tea Watery Cream
Buy now: $45 for 60ml, Look Fantastic
Many Korean moisturisers contain green tea, but Tony Moly uses a special variety 'ChungTaeJeon' — naturally fermented green tea over 365 days to yield very concentrated antioxidants. It also has Lemon seed oil to fight acne-causing bacteria and brighten the skin, and rosewood oil to revitalize dull and dry complexions.
Top Review: "This moisturizer really made a difference for my dry skin. My skin was peeling before I started using this but with the combo of this and the acwell licorice toner, my skin slowly evened out again. For this moisturizer, a little definitely goes a long way. When I first stared using it, I was using too much and not patting in completely so I had a greasy shine to my face. But I realized that using less and taking the time to help my skin absorb it really made a difference. Has a nice smell to it that made me enjoy using it!" – Karma
Best Korean Creams for Anti-Ageing
Fight fine lines and wrinkles with these rich Korean creams! They're full of antioxidants that help reverse skin damage, plus ingredients to firm and brighten your skin. Revitalize your skin and recover your youthful glow.
Innisfree Jeju Orchid Enriched Cream
Buy now: $43 for 50ml, Innisfree outlets | Innisfree
This all-in-one anti-ageing cream has the patented Precious Orchid Elixir, which is rich in antioxidants that strengthen your skin. Reviews say that their skin looked brighter and firmer after just two weeks.
However, it's very thick. On one hand, that's why it's so effective at plumping your skin and reducing even deep wrinkles. On the other hand, it it may be too heavy to use on a hot day. The best solution? Apply at night, and massage into the skin with your fingers or a jade roller.
Top Review: "I've been using Green-tea line since forever. Ran out of it so I figured I could try Olive Real Power Cream. But I was then approached by one of the staffs who introduced me to Orchid Enriched Cream. I bought the whole care set and I can say that I am totally in love! The scent, the texture, the way it makes my skin feel when I slather it all over. All those dry patches on my face are now GONE! Overall, get this! Highly recommended" – Amal
Dear Klairs Freshly Juiced Vitamin E Face Mask
Buy now: $39.90 for 90ml, Insider Mall
Add to Cart
This Korean anti-ageing cream helps retain your skin's moisture throughout the day. It contains Vitamin E, Niacinamide and Adenosine to soften and firm your skin, and fight fine lines and wrinkles. Antioxidants protect your skin from environmental damage. Use as a day or night cream, or apply on top of your night cream for an extra layer of moisturisation!
Top Review: "First, I have to say I love the consistency, it's like jelly so any time you use your spatula, the next day, the surface is smooth and even again. Second, Vitamin E helps Vitamin C work even better so this is the perfect duo with Freshly Juiced Vitamin C Serum which evens skin tone while E brightens. I have sensitive skin also and haven't had any issues with breaking out in the year I have been using these two products. I don't think there will ever be a time when I'm not using this duo" – Wyvie
Sulwhasoo Overnight Vitalizing Mask Ex
Buy now: $73 for 130ml, Sephora | Sulwhasoo
This overnight mask revitalizes your skin with traditional Korean herbs so you can wake up with more radiant, youthful skin! Angelica and pomegranate extracts brighten your skin, while walnut and white mulberry extracts help repair damaged cells. One Influenster Korean moisturizer review said, "My skin looks better than I was in my 20s — and I'm over 40!"
Top Review: "Effective product. Easy to use, just apply as last step of night skincare routine. Smells alright. Took about a week to see fairer and smoother complexion. Did not break me out when I first started using." –Jas
Guerrison 9Complex Lifting Cream
Buy now: $45 for 70g, Althea
Though it's not a well known brand in Singapore, this is actually a cult favourite in Korea — and has over 700 five star reviews in Althea! The very rich cream contains German horse oil that deeply moisturizes your skin and diminishes wrinkles. It also has plant complex made of peppermint, apple mint leaf, sage, rosemary, lavender flower, Melissa Officinalis leaf, chamomile and Monarda Didyma Leaf extracts. All these botanicals work to improve cell metabolism and brighten your skin.
Top Review: "It worked well both as face moisturizer and body lotion (a bit luxurious though). I find the fragrance is mild and actually pleasant, unlike some reviews that claimed to be putting off. In any case, it disappeared almost as soon as it's applied. I haven't put anything except Argan oil on my allergic face for the last 2 years as all moisturizing products I've tried created rashes…. until a friend recommended this one. Very happy that I took the step to try it. It works on my face without issues." – LT Huang
Some By Mi AHA BHA PHA 30 Days Miracle Cream
Buy now: $31.60 for 60g, Althea
This powerful but gentle cream has won several beauty awards! It contains AHAs, BHAs and PHAs — which exfoliate dead skin cells, clear out pores and attract moisture — but they're all naturally derived. Since they're made from centenella, green tea, apple, grapefruit, and other plants, they won't irritate your skin. They even provide antioxidants that fight skin damage!
In 30 days, your skin is transformed. It's smoother, more radiant, and luminous. For best results, use the complete 30 Days Miracle regimen.
Top Review: "Just finished with my 1st bottle.. I have acne around my cheeks and chin due to wearing mask.. This cream help me to reduce the acne and also reduce my acne scar.." – Suliza Suzieana Rose Piro
Best Korean Moisturiser for Irritated Skin
Do you have sensitive skin, or has your skin become red or irritated from sun exposure or allergies? These Korean moisturisers soothe and calm your skin, and help nurture it back to health.
Mamonde Rose Water Gel Cream
Buy now: $28 for 80ml, Althea
This refreshing moisturiser contains 100% organic rose water, which reduces redness while gently exfoliating dead skin cells. Your skin looks clearer and feels refreshed. Since it's very light and is easily absorbed, this is a good day cream that you can wear under makeup.
Top Review: "Although while you apply, it might be a bit too oily once it is applied onto your face, but I use this as a night cream, hence, the next morning when I wake up, I feel the moist is still locked, and my face dont feel dry at all…" – Jasmine Goh
Dear Klairs Midnight Blue Calming Cream
Buy now: $29.50 for 30ml, Insider Mall
Add to Cart
The Midnight Blue Calming Cream contains Guaiazulene, a natural component extracted from chamomile oil, and centella asiatica. Both extracts calm the skin and get rid of redness. This has gotten rave reviews in Influenster. One woman who got a bad sunburn during her vacation said, "It calmed my hot skin, neutralized the red, and prepped my skin for makeup well. It's now my Holy Grail moisturiser."
Top Review: "This works so well when you're dealing with an irritation, but if you don't, it just sits in your cabinet waiting for the day you'll need it to soothe down your skin which is why it gets a 4.0." – Dewildesalhab
Innisfree Green Tea Seed Cream
Buy now: $34 for 50ml, Innisfree branches | Shopee
Green tea contains a lot of antioxidants that can heal skin irritation. This cream is also very light and refreshing, and feels really soothing on sunburned or inflamed areas. It's quickly absorbed, so you can use it under makeup.
Top Review: "The consistency of the cream is very delicate, light, pleasant. It is absorbed instantly, no stickiness, no heaviness, a pleasure. Suitable for makeup. It's better not to come up with it for the summer. Delicate aroma and a sense of delight! The face is pretty!" – iHerb Customer
Nature Republic Aloe Vera Soothing Gel
Buy now: $4.32 to $5.70 for 300ml to 250ml , iPrice
This is a cult favourite among Kbeauty fans! This all-in-one gel is not only really cheap, but you can use it in your face and body. (James Welsh gushed about it in his video on 10 ways to use Nature Republic Aloe Vera Gel. "It is incredible!")
According to several Korean moisturiser review, it can treat sunburn, skin allergies and irritation. Place it in the refrigerator and apply whenever and wherever you need it.
Top Review: "The cool sensation is really lovely for those sticky summer nights or mornings where you feel like you have to peel yourself out of your sheets, or when you feel the urge to shower twice because you've already sweated so much after hopping out of the shower. It's also nice for a quick hydrating pick-me-up when you feel sweaty or oily to clean your face but you don't want to do a full-out layering of moisturizers in the middle of the day." – Snow White and the Asian Pear
Mizon Vita Lemon Calming Cream Moisture Glow Cream
Buy now: $30.50 for 50ml, LookFantastic
Revitalize tired, stressed out skin! Aside from hydrating the skin, it has bergamot extracts soothe redness, while sunflower extracts reverse free radical damage. Lemon extract is also full of Vitamin C, which helps even out the skin tone and fade dark spots. Get ready to glow!
Top Review: "I like how the product easily glides on my face and was absorbed by my skin quickly. The consistency is gel-like ( I love gel type moisturizers!) and not sticky nor greasy when applied. Initially, when the product was applied it'll make your skin dewy but wait until its fully soaked up by your skin because it will then mattify.
It did moisturize and energized my skin plus, the scent, I really like the smell of citrus mostly lemons but not to worry because the scent is not overpowering and does not linger for a long time. It didn't break me out which is absolutely nice. I use this as my morning moisturizer. I noticed that my skin is a bit oilier whenever I use this but maybe it's because of the cream's glowing effect claim. By the way, I just used this product for a week but so far so good." – My Honest To Goodness Thoughts