There's a saying that goes "the only drama I enjoy is in my lashes". Well, there is truth in that sentence because eyelash extensions are one of the most sought after beauty treatments here in Singapore! Thanks to lash extensions, you can easily achieve fluffy and voluminous-looking eyelashes in just under two hours! One eyelash trend in particular is currently seeing a surge in popularity in Singapore, and that's the Russian volume lash!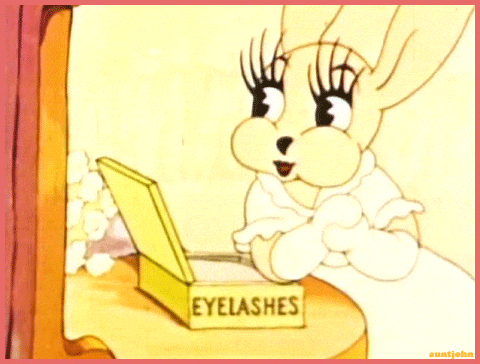 What are Russian volume lashes?
First of all, you're probably wondering what Russian volume lashes are right? In a nutshell, they are eyelash extensions that use ultra-fine synesthetic fibres that are incredibly thin and lightweight. Because they are much thinner than regular lash extensions, your lash technician will need to attach more than one lash to each natural follicle. Typically, Russian volume extensions spread out towards the outer corners of the eyes in a fan-like shape to create volume and lift.
Where can I get them?
Currently, MyLash SG is offering 2 different types of Russian volume lashes. The first is of the Pretty variety that's perfect for everyday wear, while the other is of the Gorgeous variety for full-on vavavoom lashes. The Pretty Russian Volume (RV) Lash is extremely popular because it looks natural and is suitable for the workplace. You can even customize the length and colour according to your personal preference. Plus, it's great for busy women on the go who want to look put-together with minimal effort.
So if you're looking to skip the daily mascara application, the Pretty RV Lash is the one for you! It features a total of 400 lashes which feel surprisingly soft and lightweight on the eyes. Additionally, all MyLash SG's extensions are handcrafted in Korea and are officially certified by the International Eyelash Designer Association (IEDA).
What are the benefits of getting Russian volume lash extensions?
Besides eliminating the tedious task of daily mascara application, these fluffy cluster extensions will instantly help to elongate and accentuate your eyes for a brighter and wider appearance. Moreover, it will also make your lash line appear fuller and more luxurious. Because these extensions are incredibly light and soft, you won't even feel them sitting on your lash line. Plus, they look great on all eye shapes and is suitable for even sensitive skin too!
What's the procedure like?
First, the lash technician will ask you to lie down on a cushioned bench and elevate your head with a pillow. Then, your lashes are given a thorough clean with a gentle oil-free cleanser or makeup remover. For the next step, each of the 400 extensions will be meticulously applied to the follicles of your natural lashes with extension tweezers and a skin-safe adhesive. Overall, the procedure for both eyes will take less than 2 hours and the extensions will last up to 8 weeks.
How do I take care of my extensions?
Remember, post-treatment care is extremely important when it comes to preserving the longevity of your lash extensions. Here are a few tips to ensure that they stick around for the long haul:
Apply a lash serum daily: Moisturizing your lashes throughout the day will help to prevent them from breaking and falling out prematurely.
Avoid rubbing your eyes: Try your best not to scratch your eyes or pull at your lashes. If your eyes are feeling itchy, press them gently instead with a cold pack or a clean finger until the itch passes.
Comb them out regularly: After your shower, gently blow-drying and combing your eyelashes out with a spoolie will help to keep them in shape and prevent them from growing out in odd directions.
Have a nutritious diet: Don't forget Vitamin C and E! Vitamins will help to strengthen the follicles of your lashes and reduce fallout.
Skip the mascara: You won't need be needing it anyway!
Avoid oil-based makeup removers: Opt for a micellar cleansing water instead.
Don't use cotton balls on your lashes: Cotton balls have an annoying way of sticking to your extensions and are extremely difficult to remove. To clean your eye area, use a gentle soap instead and rinse it off with water before drying it and combing your lashes out with a spoolie.
Tips to spot damaged eyelash extensions
If you start experiencing any of the following signs, don't hesitate to visit your lash technician for a quick fix!
Your eyelash extensions look clumpy and are splaying in different directions.
You are experiencing itching and poking sensations on your lash line. In actuality, you shouldn't even be able to feel your extensions at all if they are applied properly.
You are finding sparse areas in between your lashes. This is most likely due to a premature fallout of your natural lashes when there is damage to your lash hair follicles.
However, there's nothing to worry about because these cases are very rare and can be resolved easily by an experienced lash technician.
About MyLash SG
With over 15 years of experience creating beautiful lashes for Singaporean and Malaysian women, MyLash SG believes in customizing extensions based on each individual's unique needs and preferences. In addition to having a team of trained lash experts, MyLash SG specializes in a state-of-the-art Touch technique to ensure the health of your original lashes, while preserving the durability of your lash extensions.
Book an appointment here to get your very own Russian Volume Lash extensions at MyLash SG! As part of their online exclusive promotion, this treatment is now available for only $99 (the usual price is $199).
MyLash SG
Eyelash Extension Specialist
Opening Hours:
Weekdays: 11am – 9pm, Weekends and Public Holidays: 10am – 7pm
Locations:
1. Stars of Kovan: 988 Upper Serangoon Road #01-18 Stars of Kovan Singapore, Singapore 534733
Tel: +65 6282 6287 | WhatsApp: +65 8828 8287
2. Tampines: Block 406 Tampines St 41 #01-19 Singapore, Singapore 520406
Tel: +65 6789 7879 | WhatsApp: +65 8838 3223
3. Orchard Gateway: 277 Orchard Road #03-16A Orchard Gateway Singapore, Singapore 238858
Tel: +65 6287 6687 | WhatsApp: +65 8838 8287