Thinking of giving your hair that instant vavavoom factor without the hassle of daily styling? Then perms may be what you're after! Besides giving your hair dramatic lift and volume, perms also lend a demure and graceful appearance to the face. Best of all, no more heat curling tools for months and that means time shaved off your daily hairstyling routine! But with so many perm options out there, it can be overwhelming especially if you're new to the experience. That's why we've compiled a list of our favourite volumizing styles to help narrow it all down for you.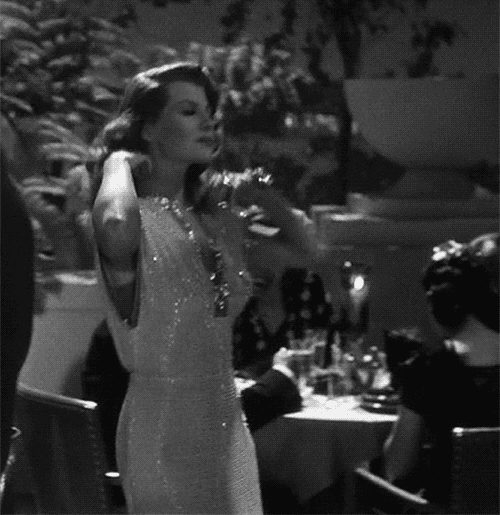 Different perming techniques
Before we get on with our favourite styles, let's talk about the different techniques typically used for perms.
Cold perms
First, we have the cold perm – which is the most traditional way to create long-lasting curls. This process involves curling dry sections of hair around plastic rods and completely soaking the sections in a cold chemical solution. Hence the name cold perm. After about 15 minutes, a neutralizing chemical is applied to set the curls and lock them in place. Overall, curls that you get from a cold perm appear more prominent when wet and the treatment is relatively affordable. However, cold perm curls tend to be tightly wound and the entire process takes about 2 or more hours depending on your hair length. If you're looking for more natural-looking curls, then you can opt for digital perms instead.
Digital Perms
Next, we have the digital perm. Unlike the traditional cold perm, digital perms require the use of heat to lock your curls in place. Also, each section of hair is wrapped around medium to large plastic perm rods as compared to cold perms which use small to medium-sized rods. Once this is done, a chemical solution is applied onto the hair to alter the structure of your hair and to make it more pliable.
Now comes the heat portion of the treatment. After sectioning your hair into curls, your hair technician then attaches your rollers to a machine with preset temperature controls and a timer. Overall, the curls that you get from a digital perm are more prominent when they are dry and the process itself is less time-consuming than a cold perm. Plus, digital perms work especially well on thick or stubborn straight Asian hair. Although digital perms are slightly more expensive than their cold counterpart, the curls you get are much more natural-looking and are much easier to maintain and style post-perm.
How long will perms last?
A perm lasts anywhere between 3 to 4 months, depending on your hair texture and how you care for your hair on a daily basis. Generally, hair that is naturally fine and straight will need extra care and effort to uphold the longevity of the perm. On the other hand, those with naturally wavy hair who get a perm for extra volume and definition will need to moisturise the hair regularly to keep frizz at bay.
How to care for permed hair
Here are some tips to take extra loving care of your new curls to preserve their longevity and definition!
Avoid washing your hair for the first 2 days to fully allow your perm to set and take shape.
Don't comb out your curls for the first 24 hours and give fine-toothed combs a miss.
Give your hair a break from colour treatments for the first 2 weeks after your perm.
If you're not washing your hair on a particular day, bundle your hair up in a shower cap or head scarf before taking a shower. Avoid tying your hair up with elastic bands as this can cause dents in the hair and affect the shape of your curls.
Avoid washing your hair too often as it can dry out your curls and worsen frizz. Instead, it is preferable to wash your hair once or twice a week and opt for shampoos that are free of sulfates and silicones.
Skip the towels and dry your hair gently with a soft cotton T-shirt instead. While you're at it, get a good hair diffuser to dry your curls gently. This helps to keep your curls in shape for a longer period of time.
Moisturization is key after getting a perm. So it's important to invest in hair tonics, ultra-nourishing conditioners and overnight hair oils to keep your locks soft and frizz-free.
Click here for our favourite haircare products to manage and treat your curls!
Volumizing perms for the perfect #hairfie!
Planning to transform your hair this new year? Then you might want to consider getting a volumizing perm for gorgeous vavavoom curls! Here are some of our favourite volumizing perms that will have you camera-ready all day every day!
Cushion Perm
First up, we have the cushion perm. Like its name implies, it's all about giving the hair a soft, bouncy and cushion-like effect. This is done by creating layers in your hair and giving your roots a lifting perm for a voluminous effect. Then, the rest of your hair will also be given a body perm to give it a light and airy look.
Korean Flow Perm
You can now look like a K-drama star everyday with Picasso's popular Korean Flow Perm! This look involves creating big voluminous waves that are soft, natural and romantic. In addition, a signature "Korean fringe" at the front section of the hair gives the look a touch of grace and sophistication.
Volume Perm
Next, we have the Volume Perm. Like its namesake, this look is all about creating volume, lift and dimension to the hair. Because hair tends to look flat on top as it grows longer, this style will help to add life back into the hair and give it some added bounce and movement.
Freestyle Perm
This one is for your free-spirited bohemian-chic lasses out there! Overall, the Freestyle Perm creates curls that are natural and effortless without holding back on the volume. We particularly love how it looks on medium length hair!
Customized Perm
Do you have a particular perm style in mind? Then the customized perm is the one for you! Whether you'd like to combine a volume perm with a freestyle one like in this image above, the possibilities are endless!
The best hair salons in Singapore for volumizing perms
Can't wait to wake up to gorgeous curls? Here are our favourite salons in Singapore that will have you feeling fab in a flash!
1. Picasso Hair Studio
We're certainly no stranger to Picasso Hair Studio's amazing hairstyling treatments! Specializing in a wide variety of both natural and volumizing perms, we are particularly fond of their signature volumizing perm package. Overall, the treatment itself takes about 3.5 hours and the end results are worth every second of it! In addition to creating volume and lift to your hair, the volumizing perm also helps to create bounce and movement that complements all hair lengths.
Click here to book your hair makeover at Picasso Hair Studio! All perm packages at Picasso Hair Studio are inclusive of a face-flattering haircut and a before and after Kerastase hair treatment.
Outlets:
1. Bugis: 662 North Bridge Road, Singapore 188798 | Tel: +65 6291 0691 | WhatsApp: + 65 6291 0691
2. Novena: 1 Goldhill Plaza, #01-49, Singapore 308899 | Tel: +65 6224 0221 | WhatsApp: +65 6224 0221
Opening Hours: Weekdays: 11am – 9pm, Sat: 10am – 8pm, Sun: 10am – 7pm
2. Leekaja Beauty Salon
Famous for their Cinderella hair treatment that's fit for a princess, Korean hair salon Leekaja also offers volumizing perms to create airy and voluminous curls as seen in our favourite K-dramas! Additionally, their Magic Setting Perm is the most luxurious one on the menu and is one that you should definitely check out for a new year makeover!
Click here to book an appointment!
Location: 333A Orchard Road, #03-13 Mandarin Gallery, Singapore 238867
Opening Hours: Daily: 10am – 8pm
Tel: +65 8133 0818
WhatsApp: +65 8133 0818
3. Do My Hair Singapore
Get your volumizing perm done right at Do My Hair Singapore! In addition to their wide variety of rebonding treatments, we also suggest that you try their Korean Wave Perm and Volume Rebonding Perm for voluminous curls with a touch of romance. Plus, their team of friendly and experienced hair stylists are sure to instantly put you at ease.
Click here to book an appointment!
Location: 181 Orchard Road, Orchard Central #04-13 Singapore
Opening Hours: Daily: 11:30am – 8pm
Tel: +65 6509 0810
WhatsApp: +65 9722 8268
4. Art-Noise
Turn up the volume and turn heads at Japanese hair salon Art-Noise! No matter what your hair length, Art-Noise is able to customize a volumizing perm that best suits your hair type and texture. Plus, you'll even get to enjoy 20% off your perm if you're new to Art-Noise or if you refer a friend!
Click here to book an appointment!
Location: 38A Lor Mambong, Singapore 277694
Opening Hours: Tue – Sat: 10am – 9pm, Sun: 10am – 8pm, Mon: Closed
Tel: +65 6463 3651
WhatsApp: +65 8338 0958
5. Pro Trim Hair Salon
Here is another Korean hair salon we love that features celebrity hairstylists and offers volumizing perm treatments. On top of keeping up with the latest Korean hairstyling trends, Pro Trim Hair Salon also offers their signature digital perm to create volume and lift to your tresses.
Enjoy 10% off your perm when you book online here!
Location: 391 Orchard Road #05-27A/28 Ngee Ann City Singapore 238873. Click here for the full list of outlets.
Opening Hours: Weekdays: 10:30am – 9pm, Sat: 10am – 8pm, Sun: 10am – 7pm
Tel: +65 6235 5516
WhatsApp: +65 9863 3038
6. Hair Plus Korean Salon
Hair Plus Korean Salon has been in Singapore for over 14 years now and is a favourite amongst locals for their long-lasting perms and elegant Korean hairstyles. So if you're looking to get your K-drama curls on, then check out their Korean Perm treatment. Besides creating airy and bouncy curls, it also helps to add tons of volume to naturally limp and thin hair.
Click here to book an appointment!
Outlets:
1. Far East Plaza: 14 Scotts Road, #03-22, Far East Plaza, Singapore 228213 | Tel: +65 6235 2234
2. Suntec City: 3 Temasek Boulevard #03-338/339, Singapore 038983 | Tel: +65 6235 5883
Opening Hours: Mon – Sat: 10am – 8pm, Sun: 10am – 7pm
7. BeDeBon Korean Fashion Salon
A French word for "be good", BeDeBon is a fusion-style salon that combines fashion, beauty and lifestyle elements into a chic and relaxed setting. We love that they have an in-salon Café de Bon to serve you coffee and treats while you kick back, relax and indulge in their signature luxury perm.
Click here to book an appointment!
Location: 68 Orchard Road, Plaza Singapura, #04-72, Singapore 238839
Opening Hours: Weekdays: 11am – 8pm, Weekends: 11am – 7pm
Tel: +65 6238 8083
8. Full House Salon
Well-known for their vibrant hair colour treatments, Full House also offers two types of volumizing perms. One is the Tokio De Sinka while the other is the Mucota Opera. The former is a unique rebonding + perming chemical treatment while the latter helps to smooth out frizz and restore vitality to your hair.
Click here to book an appointment!
Outlets:
1. Block 510 Tampines Central 1, Singapore 520510 | Tel: +65 9389 9473
2. Block 505, #01-333, 1 Tampines Central, Singapore 520505 | Tel: +65 6789 9046
Opening Hours: Weekdays: 11am – 8:30pm, Weekends: 10am – 8pm
WhatsApp: +65 9389 9473
9. DuSol Beauty Korean Hair Salon
Thinking of getting a Korean designer perm by a celebrity hairstylist? Then look for director stylist Edward Kim at DuSol Beauty Korean Hair Salon! After studying in a hair academy in Seoul, he went on to receive hairstyling certifications from Korea, Singapore as well as the United Kingdom.
Click here to book an appointment!
Outlets:
1. Novena: 10 Sinaran Drive, #03-73/76 Square 2,  Singapore 307506 | Opening Hours: Daily: 10am – 9pm | Tel: +65 6397 6561
2. Orchard: 6 Scotts Road, #B1-19, Singapore 228209 | Opening Hours: 10am – 8pm | Tel: +65 6538 4277
10. Ruler Japanese Style Hair Salon
Joining the ranks of our favourites is Ruler Japanese Style Hair Salon. On top of their nourishing hair treatments and exceptional customer service, Ruler also features a special perm on the menu that incorporates spirals or twists for tons of texture and volume.
Click here to book an appointment!
Location: 76 South Bridge Road, Singapore 058706
Opening Hours: Daily: 10am – 8pm
Tel: +65 6532 2533
WhatsApp: +65 9787 4118