We can't deny nor shy away from it, Singaporeans are obsessed with Korean sheet masks. But honestly, we just can't help it because they are just too many amazing Korean sheet masks in Singapore. In fact, we think there are more Korean sheets sold in Singapore compared to Korea itself! You know like your skin is speaking to you to get em!!! However, too many choices can be so overwhelming.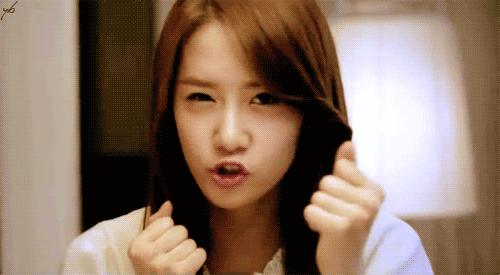 We are not kidding, just search "sheet mask" on Lazada or Shopee Singapore and you get like minimum 3,000 items. Go on Amazon, and you get 9,000. You walk into any drugstores or malls in Singapore and we bet you can find like uncountable amounts of Korean sheet masks. Even if we use a different sheet mask every single day for the next 20 years, we still wouldn't be able to say we've tried them all.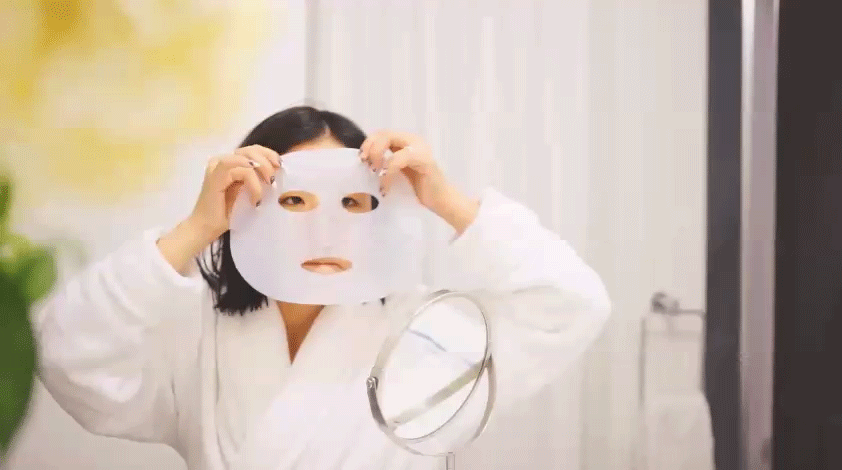 Now, we know all these different sheet masks left you wondering which is the best?! Well, to help you out on that, the K-Beauty experts from Beauty Insider did all the research and gathered a list of the 21 best Korean sheet masks in Singapore. We know, with the circuit breaker most of us can't go out but here's a cool thing about our list, all these masks are in stock and available online
---
Best Affordable Korean Sheet Masks in Singapore
Our K-beauty experts say you should sheet mask every day, but that can get really expensive really fast. We recommend stocking up on cheap sheet masks for your daily beauty routine and then saving the luxury sheet masks for special occasions or skin concerns. Below are some of our favourites.
Dermal Korea Combo Pack Sheet Masks
Shop it now: $$17.02 for 20 pieces, Lazada
This is one of, if not the cheapest Korean sheets masks in Singapore. No wonder people are stocking up on these Korean sheet masks: each piece ends up costing just around S$1. Amazon won't ship this internationally, but you can get it from Lazada.
Korean Farm Stay Sheet Masks
Shop it now: $11.90 for 20 pieces, Lazada
Wow — just 90 cents per piece on Lazada Singapore! With this kind of price, you can really afford to use Korean sheet masks every day. There are 11 kinds, from the usual aloe and cucumber to bird's nest and acerola. The aloe variant and the milk variant are crowd favourites, based on Amazon reviews and Influenster reviews.
Sephora Collection Sheet Masks
Shop it now: $4.00, Sephora
One of the best -selling sheet masks in Singapore, the Sephora collection sheet masks are legit the winner! Packed with plant extracts, contains no parabens or sulfates, cruelty-free AND if you buy 3 face masks you get 1 free! The hardest part is stopping ourselves from getting them all.
Innisfree It's Real Squeeze Mask
Shop it now: $2, Innisfree branches
One of the most popular Korean sheet masks! There's one for every skin concern, but green tea is a clear crowd favourite. They're already very affordable at $2 per sheet mask, but watch out for their frequent sales! Find out more about Innisfree Singapore in our Beauty Insider directory.
 

 

 

View this post on Instagram

 

 

 

 

 

 

 

 

 

 
Online reviews say that some of the best Innisfree It's Real Sheet Masks are: Lime (4.5 stars on Influenster) and Rose (Editor's pick, Medium magazine and Maskepedia).
Mediheal NMF Aquaring Ampoule Mask
Shop it now: $14.50 for a pack of 10, Lazada
One of the best deals on Korean sheet masks in Lazada! You can get a pack of 10 for just S$15.90. Super moisturizing and filled with anti-ageing extracts.
A beauty review on the Kbeauty site Klog says: "Mediheal's masks are so good, they nearly quadrupled my skin's moisture levels!" And if you're a proud ARMY member, check out the BTS x Mediheal capsule masks, too!)
A'Pieu Real Big Yogurt Mask
Shop it now: $1, Althea
Get your daily dose of yoghurt — for your skin! This is one of the most talked-about Korean sheet masks in Singapore, all for the good reasons of course. It contains yoghurt extract is packed with vitamins and proteins that soften and hydrate your skin and strengthen your skin barrier. Plus points for the adorable packaging. The different yoghurt "flavours" help treat different skin concerns, like dullness or redness.
Tony Moly New Pureness 100 Mask Sheet
Shop it now: $1.50, Althea
Grab this Korean sheet mask before it goes out of stock! It's one of the most popular items on Althea, with over 130 reviews who say it gives one of the best value for money. It's affordable, it doesn't cause breakouts, and their skin feels and looks better.
It does dry out faster than other sheet masks, so keep it on for about 10 minutes (instead of the usual 15). While some may wish it had more serum, we think that it can work to your advantage. It's not messy, and you can apply this before makeup. Your skin isn't dripping wet, just plumper and smoother and more refreshed.
---
Best Sheet Masks for Tired and Dull-Looking Eyes!
Stressed, sick or haven't had any sleep? It'll show up on your skin. Your skin looks dull and lifeless, it may feel very rough, your dark circles and eye bags look 10 times worse. Never fear, these are some of the best sheet masks in Singapore for bringing tired skin back to life!
NBCT Matcha Essence Under Eye Patches
Shop it now: $19.99, Amazon
Amazon reviews gushed over how refreshing, cooling and effective these eye masks were. The green tea essence helps reduce swelling and is full of antioxidants that strengthen the eye area. Use them to treat crow's feet, dark circles and puffiness.
SWLKG Under Eye Mask 24K Gold Eye Mask
Shop it now: $18.99, Amazon
This eye mask has 4.3 star rating in Amazon Singapore, with reviewers saying that "it helped reduce the look of tiredness" and "has a relaxing peppermint sensation, too". It contains 24K nano-active Gold (a luxury anti-oxidan), very hydrating hyaluronic acid, and collagen to help prevent crow's feet.  You get a lot of serum, too — use the excess to hydrate the eyelids, patting in with your fingers to help your skin absorb the nutrients.
SKEDerm Snail Jelly Mask
Shop it now: $24.95 for a pack of 10, Amazon
Lack of sleep can make your skin look dull and trigger acne breakouts, too! Luckily, snail mucus can solve both problems. It brightens and moisturizes your skin, and can soothe any inflammation. This best selling sheet mask has nearly 600 five-star Amazon reviews, because 1) it works and 2) it's cheap. Check out this Instagram review that says it helped her rosacea!
Try this soothing Korean sheet mask whenever your skin is stressed from a long week at work or too much fun in the sun.
Saturday Skin The Future Looks Bright
Shop it now: $30, Sephora
Exclusively available on Sephora, this three-piece sheet mask collection fights dullness, dryness and discolouration. The date seed extract refreshes and brightens your eye area (goodbye, dark circles!), while avocado proteins and hyaluronic acid help relieve irritation and dryness. It also has a patented peptide complex that will help prevent fine lines and sagging. The perfect weekend pampering ritual after a reaaallly tiring week.
Holika Holika Baby Pet Magic Mask
Sometimes, all a girl needs is a sheet mask with an extra dose of cute and this has got to be one of the cutest Korean sheet masks in Singapore ever! They come in adorable animal prints — we dare you to look at yourself in the mirror without smiling. They're also really Instagrammable and fun for a Girls' Day, sheet mask, champagne, nail polish… you're good to go!
Don't think these sheet masks are only cute, either. They also deliver serious moisture and make your skin look really supple and glowy. We also like how it fits well on your face and isn't too thin. It's a high-quality sheet mask, and made of eco-friendly materials too!
---
Best Sheet Masks for Dehydrated, Irritated or Sensitive Skin
Do you have sensitive skin? Or, has become your skin become flaky and red from sun exposure, acne treatments or allergies? These are some of the best sheet masks for calming and hydrating skin that has been overexposed to the elements. Pack one (or three) whenever you go on vacation, since these are also great for treating sunburn!
Dr. Jart Dermask Water Jet Vital Hydra Solution
Shop it now: $7, Sephora
Refresh and revitalize dry, stressed-out skin! It has a 4.6 rating (and over thousands of reviews) on Influenster, and 4.5 rating and over 10,000 "loves" on Sephora. with some of them saying that it was the best sheet mask they have ever tried.
View this post on Instagram
The unique formula provides deep-hydration, so your skin actually feels and looks softer and plumper for up to 48 hours. "My skin still looks glowy the day after I use it," says one beauty review.
BoomdDeahDah Everyday Mask in Aloe
Shop it now: $1.30, Althea
Lots of people love this affordable Korean sheet mask brand — it has nearly 300 Althea reviews, and a 4.7 star rating. It has 8 varieties, but the crowd favourite is the Aloe. It's very hydrating and soothing, and it doesn't clog your pores or cause breakouts. We recommend alternating that with the honey variant if you have very dry, flaky skin.
Dear Klairs Midnight Blue Calming Sheet
One of the best Korean sheet masks in Singapore for sunburned or irritated skin! It brings down the temperature of your skin surface and soothes redness with willow bark and centella asiatica. It also has a cooling effect, which simultaneously tightens your pores and refreshes. Put it in the refrigerator for an extra tingly treat on a very hot day.
Neutrogena Hydro Boost
Shop it now: $41.29 for a pack of 12, Amazon
This super-hydrating sheet mask contains 100% unique hydrogel material and holds up to 50% more essence than a paper face mask. It's packed with hyaluronic acid, which traps moisture without feeling heavy or sticky. It's one of the best-reviewed hydrating sheet masks in Amazon Singapore, with one woman saying, "My dermatologist uses this herself, and recommended them to me!"
Origins Mega-Mushroom Relief & Resilience Soothing Sheet Mask
Shop it now: $54, Sephora
This luxury sheet mask soothes your skin with Reishi mushroom, tree pulp and sea buckthorn. These premium ingredients calm down redness and leave your skin visibly hydrated and younger-looking. While it's not cheap, we like to see it as getting a spa treatment at home. And with all the high praise it gets in Influenster and Sephora reviews, it's worth the price.
Best Brightening Korean Sheet Masks in Singapore
Fight dullness and hyperpigmentation! These brightening Korean sheet masks in Singapore can help even out your complexion and make your skin look more luminous and radiant. Use them to regularly to compliment your anti-ageing routine, or when your skin has started to look dull because of lack of sleep or environmental stress.
Torriden CellMazing Centellareal Mask Pack
Shop it now: $1.60, Althea
This brightening and hydrating Korean sheet mask are soaked in Centella Asiatica, Chinese lantern plant and calendula. Helps lighten dark spots and won't irritate sensitive skin. It got rave Singapore reviews on Althea — and for $1.60, could be one of the best beauty bargains! "The mask is very nourishing and brightening on the skin. It also helped calmed down my breakouts.
Farmacy Coconut Gel Sheet Mask
Shop it now: $6, Sephora
Over 10,000 women "hearted" this sheet mask. "I suffer from hyper-pigmentation and this mask just cleared up so many of those spots," says one Sephora review. It works on all skin types, and can help with not just brightening but firming. It contains coconut water to hydrate and refresh the skin, purple broccoli extract to clarify the skin, and plant-based collagen to fight ageing.
Too Cool For School Egg Cream Mask
Shop it now: $3.80, Lazada
Can't argue with nearly 1,800 reviews on Influenster. It brightens the skin but also helps moisturize very dry areas. "I have an oily t-zone and dry patches around my mouth and this mask helps so much," says one review.
GlamGlow Glowlace Radiance Boosting Hydration Sheet Mask
Celebs use GlamGlow to prepare their skin for red carpet events. While they're known for the mud treatments, the sheet masks are much more convenient to use. Try this brightening sheet mask just before a big date or special event. It contains hyaluronic acid, green tea, and caffeine to immediately give your skin a natural glow.
We also think that this sheet mask deserves a special award for prettiest sheet mask ever:
 

 

 

View this post on Instagram