Thinking of getting breast augmentation? You're not alone. It's one of the most popular plastic surgeries, not just in Singapore but all over the world. There's no shame or blame in wanting a curvier figure. And with the latest advancements in breast enhancement, you face fewer risks and can get more natural results.
However, breast augmentation still does have its own sets of risks, side effects and more. To help you out, Beauty Insider has gathered all information you need to know about breast augmentation in Singapore. This article can help you weigh the pros and cons, learn more about what to expect, and more.
What is Breast Augmentation?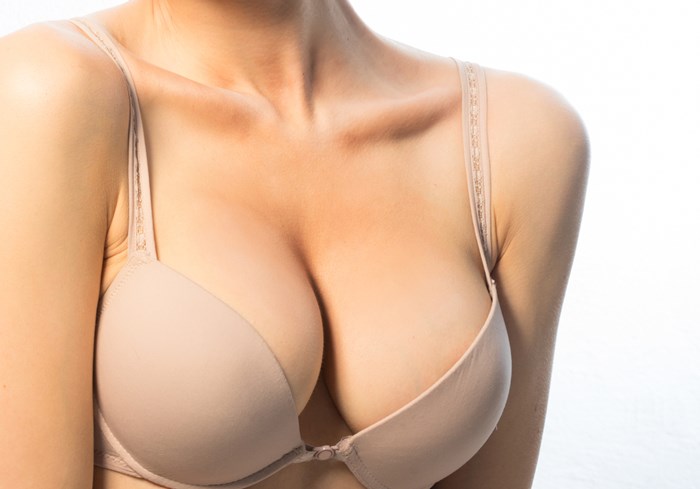 There are many different kinds of breast surgeries. Breast augmentation increases your breast size, either with implants or with fat transfers. This is different from breast lifts, which correct sagging and enhance shape. And not everyone wants bigger boobs — some women actually want to reduce the size through breast reduction.
What Are The Types of Breast Implants?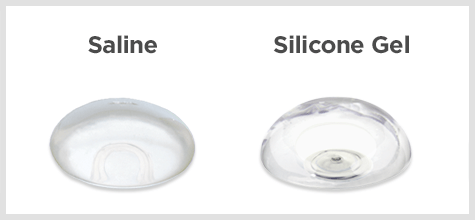 There are two basic types of breast implants: saline and silicone gel. Saline breast implants are silicone shells that are filled with a saline solution (basically, sterilized saltwater). Some of the shells are pre-filled, while others are injected with saline solution during the breast surgery itself. Silicone breast implants are silicone shells filled with a plastic gel.
So, Which One Is Better- Saline and Silicone Gel?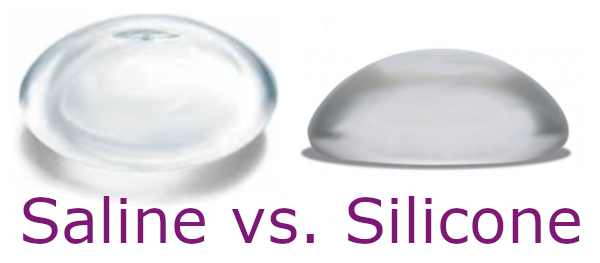 The answer isn't cut and dried. Some women way that silicone breast implants feel more real and natural, but the complications are higher if they happen to leak. Saline implants, on the other hand, are made of compounds that are already found in the body. In case it ruptures, there won't be very bad side effects.
Then, What Is Fat Transfer Breast Augmentation Surgery?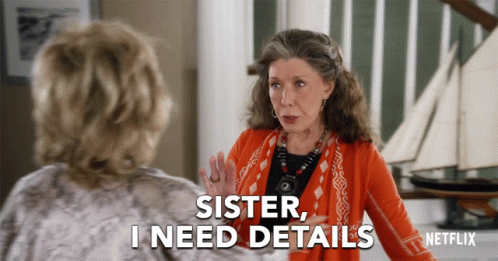 Fat transfer breast augmentation surgery involves getting fat from other parts of the body (such as the belly and thighs) and transferring it to the breast. It is suitable if you only want a small increase in breast size. Some women prefer this kind of breast augmentation because they're using their own natural fat
However, it involves two steps: liposuction and breast augmentation. It also has its own share of risks, such as cysts, infection, microcalcification, death of fat cells, and migration of the fat cells from the breast area.
Which Breast Augmentation Procedure Is Right For You?
Ideally, these matters are discussed and settled by you and your surgeon. There are a lot of factors that a doctor considers and he/she needs to explain these to you, the patient before you make a choice. The doctor will take your original breast size, shape, and breast tissues. These factors will help him/her determine the suitable incision for you. The possible incisions are on the underarm, crease of the breast, and on the areola.
Can Breast Augmentation Change The Way Your Nipples Look?
Yes. This operation called mastopexy or areola reduction. Women who get breast reduction will need this to make their areolas proportional to their breasts.
How Long Do Breast Implants Last?
The breast implants do not last forever. There are situations such as weight loss and pregnancy which might result in leakage or a change of the implant's shape. In that case, you'll need new implants to retain the shape of your bosom.
Who Is A Good Candidate For Breast Augmentation?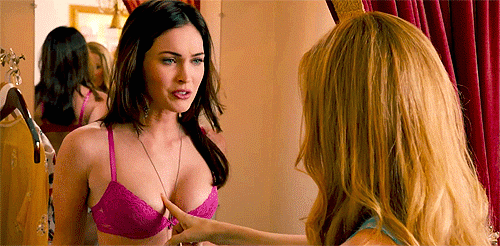 Obese women who smoke and have a family history of breast cancer might not be fit for a breast augmentation. The surgeon will have to assess your medical and health history before you'll be cleared for surgery.
What Is The Cost of Breast Augmentation in Singapore?
There are a lot of factors that affect the price of breast augmentation in Singapore since there is no one-cup-size-fits-all approach. If you want a dramatic change, then you will need to pay more for the more complicated procedure. Doctors may also have different rates, with known clinics expectedly demanding a higher price. The estimated price of breast augmentation procedures in Singapore is between $10,000 to $16,000.
How To Pick The Right Breast Augmentation Clinic in Singapore?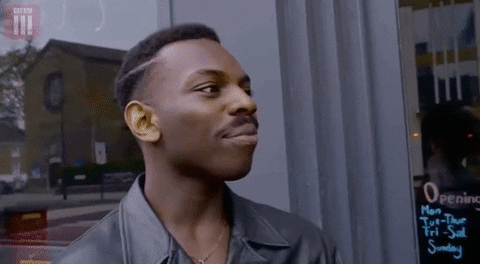 We've seen a lot of disastrous breast augmentations in the news but some people still fall for bogus plastic surgeons. Before entrusting your body to someone else, make sure they possess the right certifications. Do your own private research on the surgeon you are dealing with. Go over his or her experience in the field. It is better if you get in touch with his or her previous patients.
Where to Get Breast Augmentation in Singapore?
Nevertheless, don't be tempted to find the cheapest breast augmentation treatment you can find. It's better to get an experienced, credible Singapore cosmetic surgeon to perform such a major procedure. In Singapore, only the Academy of Medicine, board-certified plastic surgeons can perform breast augmentation surgery. Below, we have gathered a list of the clinics that offer breast augmentation procedures in Singapore.
1. SW1 Clinic
One of the most affordable aesthetic clinics in Singapore, SW1 Plastic Surgery Clinic you can enhance your breast with a profound effect on your confidence, appearance and sense of femininity. All of their doctors have years of experience in the field and their clinic is equipped with well-furnished, in-house operating theatres accredited by the Ministry of Health.
For more information and to book a visit, click here.
| | |
| --- | --- |
| Address | 290 Orchard Road #13-01 Paragon, Singapore 238859 |
| Operating Hours | Mon-Fri ( 9am–8pm ), Sat & Sun ( 9am–4pm ) |
| Contact | +6566902471 |
2. Leslie Kuek Plastic Surgery
Dr. Leslie Kuek is instrumental in starting breast reconstruction in Singapore. The clinic provides comprehensive care and delivers satisfying results for all its patients. They specialize in breast enlargement, breast reconstruction and gynecomastia for men.
For more information and to book a visit, click here.
| | |
| --- | --- |
| Address | Leslie Kuek Plastic Surgery Mount Elizabeth Novena Specialist Centre Suite #05-41, 38 Irrawaddy Road Singapore 329563 |
| Operating Hours | Mon-Fri ( 9am–1pm, 2–5:30pm ), Saturday ( 9am–1pm ), Sun ( Closed ) |
| Contact | +6564722972 |
3. Shens Clinic
Shens Clinic is a clinic known for its Korean style surgeries. Breast Augmentation surgery is one of their signature procedure performed by their experienced doctors. Using Korean style implants, their treatment is totally safe and has less scarring too!
For more information and to book a visit, click here.
| | |
| --- | --- |
| Address | Winsland House 1, #09-08, 3 Killiney Road, Singapore, Singapore 239519 |
| Operating Hours | Mon-Fri ( 9am–6pm ), Sat ( 9am–2pm ), Sun ( Closed ) |
| Contact | +6569044488 |
4. The Clifford Clinic
Equipped with the essential technology, The Clifford Clinic is an aesthetic clinic preferred by the locals. They offer a wide spectrum of aesthetic treatments such as CoolSculpting, acne scar treatment, fillers, hair transplant, and including breast augmentation. At The Clifford Clinic, there are two different types of breast implants namely round and teardrop. With its comfortable ambiance and experienced surgeons, you will be in good hands.
Click here for more information or to book an appointment.
Address
24 Raffles Place #01-05 Clifford Centre Singapore 048621
Operating Hours
Weekdays: Monday to Friday 10 am – 8 pm. Weekend; Saturday: 10 am- 5 pm. Closed on Sunday and Public Holidays
Contact
+6565322400
+65 83186332
5.Polaris Plastic & Reconstructive Surgery
Helmed by Dr. Adrian Ooi, Polaris Plastic & Reconstructive Surgery offers a wide range of aesthetic procedures including breast augmentation. During the consultation, they will advise you on the suitable technique, implant, and incision. With the 3D morphing software, you will be able to see the end results depending on the type of implants. Polaris Plastic & Reconstructive Surgery is known to take the extra mile to ensure that the client attains the preferred outcomes.
For more information and to book a visit, click here.
| | |
| --- | --- |
| Address | 3 Mount Elizabeth, #08-05 Mount Elizabeth Medical Centre, Singapore 228510 |
| Operating Hours | Weekdays: 9am – 6pm, Sat: 9am – 1pm, Sun & Public Holidays: Closed |
| Contact | +6588284565 |
6.Raffles Skin & Aesthetics Centre
Raffles Skin & Aesthetics Centre is part of the Raffles Medical Group (RMG) which was established in 1976. They offer a comprehensive list of invasive and non-invasive procedures like Ultherapy, chemical peels, facelift, liposuction and including breast augmentation. The centre is equipped with essential technology to ensure optimal results.
For more information and to book a visit, click here.
| | |
| --- | --- |
| Address | Level 2, Raffles Hospital 585 North Bridge Road Singapore 188770 |
| Operating Hours | Weekday: 8:30 am – 5 pm. Saturday: 8:30 am – 1 pm |
| Contact | +6563112340 |
7. Sweng Plastic and Reconstructive Surgery
Located at the Farrer Park Station Road, Sweng Plastic and Reconstructive Surgery is easily accessible and preferred by the locals for its impeccable service. At Sweng Plastic and Reconstructive Surgery, you can find various types of aesthetic procedures from head to toe. Particularly for breast augmentation, Dr. Ng Siew Weng will advise on the suitable option and method adopted in Korea
For more information and to book a visit, click here.
| | |
| --- | --- |
| Address | 1 Farrer Park Station Rd, #16-08 to 10 Connexion, Singapore 217562 |
| Operating Hours | Weekday: 9 am – 6 pm. Weekend: 9 am – 1.30 pm. Closed on Sunday and Public Holiday |
| Contact | +6566006868 |
8. Wong's Plastic Surgery Centre
Founded in 1978, Wong's Plastic Surgery Centre is one of the preferred aesthetic clinics in Singapore. With the various aesthetic services available, they are the one-stop center for all your aesthetic needs. Both Dr. Wong Saw Yeen and Dr. Marcus Wong has a combined experience of 60 years in the industry.
For more information and to book a visit, click here.
| | |
| --- | --- |
| Address | 6 Napier Road, #07-13 Gleneagles Medical Centre, Singapore 258499, Singapore 258499 |
| Operating Hours | Weekday: 9 am-4.30 pm. Saturday: 9 am-12.30 pm. Closed on Sunday and Public Holidays |
| Contact | +6564797173 |
How Long Is The Recovery Time Of The Surgery?
Give yourself time to heal. Take about a week off from work to rest and recover at home. Your doctor may also recommend taking even longer medical leave or give extra precautions, depending on your medical history and the complexity of your procedure.
What Are The Side Effects Of Breast Augmentation?
You may experience soreness, which will take several days to completely disappear. The soreness will last longer if the implant is placed behind the muscle of the breast. But a lot of women take the risk and choose this in order to achieve a fuller and more natural-looking breasts.
Among the complications that are associated with breast augmentation procedures are as below:
Pain and discomfort
Infection
Change in terms of sensation
The implant may changes its original postion or leakage
What Do Breast Implants Feel Like?
A lot of doctors and clinics will say that silicone implants feel similar to real breasts. But the truth is, it still feels unnatural. If you want to achieve natural-looking boobs, go for smaller implants. It gives your body time to adjust to the changes in your bust.
How "BIG" Can You Go In Terms Of Size?
A woman with small A cup breasts can't upsize to a DD cup in one operation. It is unhealthy and unrealistic! Normal breast augmentation increases your bust up to a couple of cup sizes. This is to give room for your body to adjust.
Then, it is up to the patient if she wants to add more implants in the next few years. If you're unsure of the boob size for your breast augmentation, use "sizers". It is a bead-filled neoprene sack that you can add to your bra — like a personal breast augmentation before and after picture.
Can Breast Augmentation Affect The Ability to Breastfeed?
It depends on the breast augmentation procedure. Women who have implants, especially those who have areola incisions choose not to breastfeed. In this case, breastfeeding a child might damage the minor ducts and might disconnect the areola complex from the mammary glands. On the other hand, breastfeeding is not a problem if you have a crease or underarm incisions.
Talk to your doctor about a suitable option for you. There are numerous women who report the loss of sensation in their nipples after a breast augmentation or reduction. Don't worry, your nipples will still respond to stimulation. It will get hard when it's cold or when you touch it. Unfortunately, you may not feel it.
Will Breast Augmentation Affect Breast Cancer Screenings?
Don't worry, most mammographers don't have an issue with the implants the doctor planted on your breasts. It only has a small effect on the test results. However, you still need to discuss the results with your doctor.
The suitable thing to do is to visit your gynaecologist before the breast augmentation. This is to ensure your initial breast health. If you have a strong family history of breast cancer, think twice about getting this operation done.
How Does Breast Implants Feel Like?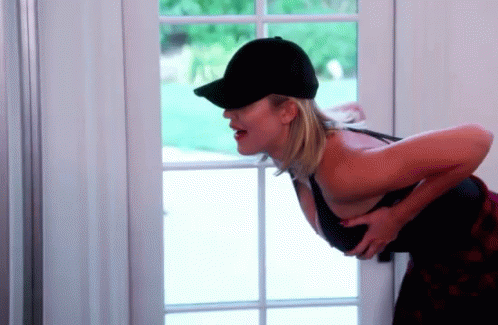 You may feel a bit conscious about your new figure at the beginning, however, you will soon get used to it. Oddly, women who already gave birth will find the implants more comfortable compared to a woman with no kids.
For your comfort, avoid getting unrealistically unproportional breast augmentation. Very large implants will feel heavy and uncomfortable. Good thing, with today's technology, surgeons are able to match the weight of an augmented C cup with the natural C cup breasts.
Can Exercising Damage Your Breast Implants?
All your exercises and movements are limited as you recover from the surgery. You can only do light cardio exercises after a week. Most women switch to a lighter fitness routine too. Ask yourself why you want this procedure done. Understand all the lifestyle changes when it comes to your work and fitness routines.
Not to mention the risks that may happen in the future. Can you handle it all? If yes, we wish you well on your boob job! Follow us on Facebook and Instagram 🙂