You know they say you are what you eat and that is absolutely true. We believe the same rule applies to what you put on your face. If you feed your skin with nourishing all-natural ingredients instead of bombarding it with a myriad of harsh products, you can watch your skin transform in no time. Remember the golden rule of skincare is less is more. With that in mind, Beauty Insider is proud to introduce you Saborino Facial Sheet Masks, a saviour to every busy urbanite like us.
Packed with superfood ingredients like avocado, grapefruit, pomegranate and organic herbs, the Saborino Facial Sheet Mask promises a daily dose of superfood benefits to your face. It can perk up your skin while also tightening and hydrating tired skin, giving your skin the glow and nutritional boost it needs all within 1 minute! Okay, we know you are curious to know more about these masks, don't worry below we have all the details you need to know about the Saborino Facial Sheet Masks.
---
Tell Me More About Saborino Facial Sheet Masks!
With over 70 awards under their belt, Saborino is a prestigious Japanese skincare brand that is known as a time-saving brand for women who want to get through their beauty routine as quickly as possible without damaging their skin. The word Saborino originates from the Japanese word 'Saboru' (サボる), which in direct translation means to skip your routine. This is how Saborino Facial Sheet Masks came about.
With Saborino, you can complete your daily skincare routine in just a minute without any hassle! Because of its effectiveness, the brand has stolen millions of hearts around the world. No wonder more than 400 million sheets are sold in Japan since its launch. To add to that, the Saborino Facial Sheet Masks are also ranked as the most favourite Morning Sheet Mask in Japan.
---
The Sheet Masks Come In Two Ranges: Morning and Night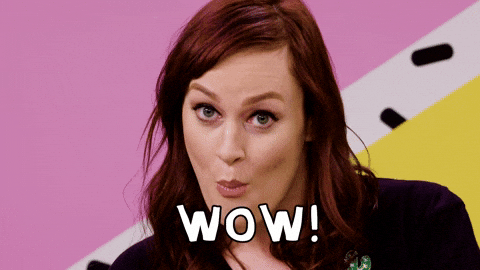 With these products in your beauty arsenal, you can pamper yourself with the rest you need day and night fuss-free! Each of the masks is packed with a 3-in-1function where it acts as a cleanser, moisturiser and primer. They can ensure your skin feels refreshed, hydrated and ready for day and night Plus, the mask are super easy to use and convenient enough for you to carry on with all your other activities.
---
Here's How You Should Use The Mask
Make the most of this quickest skincare routine with these simple steps below:
Carefully unfold the mask and apply to skin.
Leave it on for 1 minute!
Gently pat in the remaining essence until it is fully absorbed into your skin.
For a more cooling and soothing effect, store the facial sheet masks in the refrigerator before using. Also, the mouth area of the mask is specially designed to be bigger, allowing you to even eat while you have the mask on. All of the morning masks are formulated to be lightweight and gentle on the skin so do not worry they don't leave residues. You can even layer your makeup on top of it.
---
Kick Start Your Day With the Saborino Morning Facial Sheet Masks
Below are all the four different types of sheet masks that can cater all types of skin and needs.
Saborino Morning Mask
This Saborino sheet mask contains moisturising ingredients like Avacado, Orange Oil, Grapefruit Peel Oil, Mint Leaf, Honey that can effectively nourish and hydrate your skin. Complemented by the refreshingly cool menthol, this mask can awaken the skin and also reduce early-morning puffiness.
Star Superfood: Avocado, it contains a high amount of good fats, which are filled with antioxidants and vitamins that can help nourish your skin from within and impart a natural glow.
Suitable for: Normal skin
Price: $21.90
Saborino Minty Fresh Mask
Infused with refreshing citrus ingredients, the Saborino Minty Fresh Mask can hydrate the skin while leaving it feeling clean and fresh. Its refreshing and pore-tightening formulation is ideal for those with large pore concerns. It also has a cooling sensation which can help you shake off remaining sleepiness to take on your day!
Star Superfood: Grapefruit Peel Oil, it can help to detox and brighten your skin as it is high in antioxidants. It also has natural acids that exfoliate dead skin, keeping your pores clean and complexion bright.
Suitable for: Oily skin
Price: $21.90
Saborino Botanical Mask
Previously a coveted limited edition, the Saborino mask is back by popular demand. Formulated with botanical ingredients and three types of organic herbs – CoixSeed, Rosemary Leaf and Chamomile Flower extracts, to keep your face hydrated, brightened and silky smooth throughout the day!
Star Superfood: Coix Seed, it can brighten and smoothen your skin while Rosemary Leaf deeply cleanses your complexion fora healthy glow.
Suitable for: Sensitive skin
Price: $21.90
Saborino Moisture Rich Mask
The Saborino Morning Facial Sheet Mask Moisture Rich is packed with a rich-textured serum. Infused with ultra-moisturising ingredients for a supple and hydrated complexion without clogging your pores!
Star Superfood: Pomegranate and Blueberry extracts. They have high antioxidant content with anti-ageing benefits to help firm the skin. Also added to the formula, honey is naturally soothing and deeply hydrates the skin from within.
Suitable for: Dry skin
Price: $21.90
---
Nightly Wind-Down With The Saborino Goodnight Facial Sheet Mask
The night mask is the perfect prelude to a good night's rest. It boasts a 5-in-1 function –Toner, Lotion, Essence, Cream and Mask, making it a multitasking wonder that helps you get ready for bed in a flash. Below are more details on the night mask.
Saborino Night Mask
On nights when multiple steps can get in the way of your beauty sleep, this mask is just what you need. Enriched with concentrated milk essence, the Saborino Goodnight Facial Sheet Mask plumps and firms the skin while you sleep. For those with extra dry skin, you can leave the mask on for 5-10 minutes for an additional moisture boost.
Star Superfood: Chamomile, it can help calm the mind and body, it boasts similar effects on the skin with its anti-inflammatory properties that can help soothe and relieve skin irritations.
Suitable for: Tired, dry skin
Price: $21.90
---
If You Aren't Ready For the Big Ones, Try the Smaller Packs Instead
If you aren't entirely ready to replace your daily beauty rituals? Try the smaller five-piece pack size that comes in 4 different variants instead. Since there are four pieces you can decide which one you love best! It is also perfect for those who have different skincare needs on different days. Each pack is affordably priced at $6.90.
---
Saborino Has Also Recently Launched Two Limited Edition Smoothie Morning Masks
Saborino has also recently launched two limited edition Smoothie Morning Masks. These mask are different from the regular masks by the scents and the superfruit smoothie ingredients found in the formulas! Similar to other morning masks, the Smoothie Morning Masks also have a 3-in-1function to help cleanse, moisturise and prime your face, allowing you to get ready quickly!
Saborino Morning Vitamin Mask Smoothie
For days when you need an extra boost of radiance, this yellow sheet mask tightens and brightens skin with naturally derived ingredients such as Lemon extract and gets youout of the door in no time!
Saborino Morning Berry Mask Smoothie
Akin to breakfast for champions (or skin, at least), this pink sheet mask moisturises and brightens skin with Acai and Raspberry extracts –superfruits you will also find in your morning smoothie.
---
Buy The Saborino Facial Sheet Masks Now
The Saborino Facial Sheet Masks are available in-store and online at Guardian, Watsons, Shopee and Lazada (Mandom Official Store). Follow Saborino on Facebook and Instagram for additional information and updates on their products.